Australia's ETA (subclass 651) program started in 1996, but the most recent ETA was adopted in 2013, and most nationalities can apply, including Austrian. The idea behind this is quite simple: travelers from most countries can use the internet to apply for their ETA and obtain it in a matter of minutes. Therefore, we can say that there is no need for an Australian Visa for an Austrian. What Austrian needs is an eVisitor, which is part of the ETA system.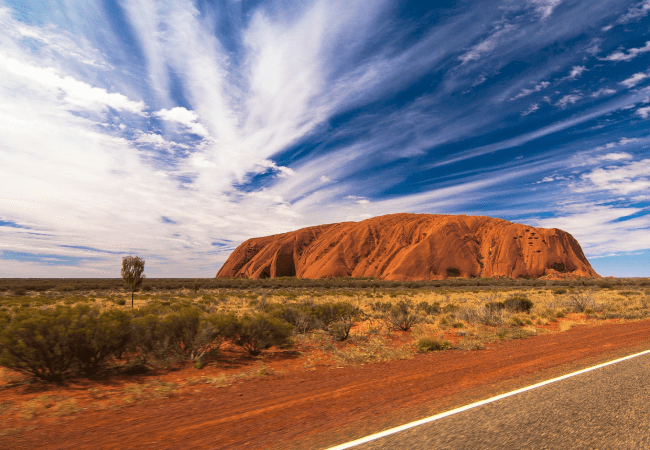 The 2013 ETA was updated to allow you to travel to Australia for both tourism and business purposes. To learn more about this document, read the information and list of questions below.
Frequently Asked Questions
What is the meaning of Australian eVisitor?
The Australia eVisitor Visa is a travel document suitable for travelers to Australia on short-term tourist or business visits. This document is always electronically linked to your passport.
Austria is a country that is eligible for this document, which is why you will need it to visit Australia if you have an Austrian passport.
What requirements do I need to apply for the Australia eVisitor?
There is a small list of items required to apply for the eVisitor. All you need to have is:
Your unexpired passport.
A valid e-mail address.
Any valid payment methods (like a debit/credit card).
What are the prices and processing times?
On our platform, you can find three types of processing times, and each of them with different prices depending on the urgency you have with the document. Take into account that the Australian e-Visitor is free; you only have to pay for the iVisa.com's professional service fee. Additionally, do not forget that the e-Visitor application process can take a lot of time (even days) if you do it by yourself.
These are the options we offer:
Standard processing:

4 days

-

USD 31.49

Rush processing:

2 days

-

USD 55.99

Super Rush processing:

24 hours

-

USD 91.99
How can I apply for the Australia eVisitor?
Applying for an eVisitor is not complicated as long as you follow these steps:
Step one is to fill out the online application form with some basic information about yourself. You should also select a processing speed.
Step two is to check carefully all the information you offered in step one. After that, you must pay the corresponding fees according to the processing time you chose.
Step three is to upload and add the documents required. As soon as you finish this step, you can click the submit button and get ready to receive your e-Visitor document, It will be delivered by email.
Is iVisa.com a safe company?
Yes, we offer a safe service! We are an entitled visa provider that has been working with these and other similar documents for years, which is why you can trust our platform. If you have doubts about it, then feel free to check our comments section.
Where can I get more information about the Australia eVisitor?
You can obtain more details about the Australia eVisitor and the Australian Visa for Austrian by reaching out to our representatives.
iVisa.com Recommends
We know that Australia is huge, for sure, but it is not impossible to get to know some of its most iconic places. Many people tend to forget iconic cities or beaches and focus only on places like Sydney, but be aware that Australia is much more than that. That is why we are ready to give you some examples of the things you can visit while staying there.
Firstly, you should visit Canberra, the capital city. Canberra is slowly but surely growing into a lively and lovely place to explore while visiting Australia. This "bush capital" has a lot of low-lying mountain ranges and beautiful hills.
We also want to recommend to you The Pinnacles, placed within Nambung National Park. These rocky formations resemble weathered tombstones and number in the thousands. Also, they are as picturesque as you can imagine.