Planning a journey to a country like Australia means more than booking a flight or finding accommodation. It may also include a visa application process. However, depending on your nationality, you may simply need an ETA or eVisitor. Sadly, we cannot help you get all types of visas, but if you need an Australia ETA or an eVisitor document, our services are ready for you to get started today.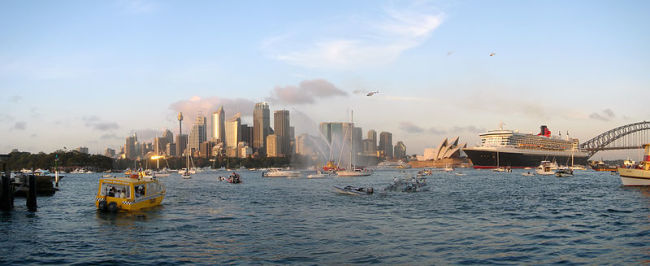 Citizens from many countries are eligible for the Australian ETA, and the best news is that there's an easy way to get an ETA if you use iVisa.com. We offer a safe, fast, and simple online form that allows you to get your ETA in a few minutes. This process doesn't ask you too many things on your side, and we can help you get ready for it by offering you the following FAQs.
Frequently Asked Questions
What is an Australian ETA and where can I get it?
If you want to visit Australia, you must know what the Australian ETA is first. This document is electronic permission that allows you to enter Australia for a short visit. You can use it for business or tourism purposes.
The ETA allows you to visit Australia as many times as you want as long as you don't exceed the period of 1 year after issued. You can stay 90 days Per Entry and you can get the online form for this document on iVisa.com.
How can I see if I'm eligible for the Australian ETA?
To find out if you qualify for the ETA or even the eVisitor, you can use our Visa Checker Page. You can locate it in the top right corner of this website. Click on the feature, select your country of origin, and put Australia as your main destination. This way, you will get the information you need in just a few seconds.
What documents do I need to apply?
Regardless of which Australian online document you need, the application process requires the same amount of information and effort. You don't need much to apply, but you must provide the following:
Valid passport: this is the most important document, so don't forget to have it on hand not only when applying, but also on the day of departure.
Means of payment: you'll need to pay for your ETA or eVisitor, but the good thing about iVisa.com is that you can use a debit/credit card.
E-mail address: keep in mind that your Australian ETA will be electronically linked to your passport, which is why you'll have to provide us with a valid email address so you can receive the confirmation.
What is the cost of the Australian ETA?
Since we offer a fast and reliable service, you have to know that it isn't free, but it isn't expensive either. These are your options:
Standard processing time: by choosing this processing time, your Australia ETA is ready in only

24 hours

. The price will be

USD $81.99

.
Rush processing time: this time, your ETA will be ready in only

12 hours

, but you'll have to pay

USD $133.99

.
Super Rush processing time: this is the fastest processing time to get your Australia ETA. You'll have your document in only

4 hours

by paying

USD $196.99

.
How can I get an Australian ETA with iVisa.com?
The next step is to fill in the application form, but we created a short and easy form so that you won't struggle with it. Also, iVisa.com's support service is available 24/7 in case you need assistance along the way.
There are three steps you must complete:
The first one asks you to fill in the blanks with your basic information. You must also choose a processing time option. Just keep in mind that your choice establishes how much your Australia ETA or eVisitor is going to cost.
Once step one is done, you can move on to step two. Now is when you make the payment and revise the information you provided in your form. Take your time to review the information because there shouldn't be any typos or errors. Remember that you cannot correct it after the application is processed. If you make a mistake while applying, you must contact us.
The last step is to attach the requirements needed to the online form so you can finish the process successfully.
Hopefully, you can agree that iVisa.com offers an easy way to get an ETA or an Australian visa (eVisitor). Your effort is minimal, and you don't have to find many requirements. Both electronic documents are valid for 1 year after arrival, grant Multiple Entry, and allow a stay of a maximum of 90 days Per Entry.
Why should I apply with iVisa.com?
At iVisa.com we know that traveling can be stressful if you have to spend a lot of time on paperwork. That's why we recommend you use our services because we speed up this paperwork and we make it much easier for you.
Some global issues that have been around for a certain time like the COVID-19 have made traveling a new challenge, but we can guarantee that it'll be much simpler and more peaceful if you use our online forms as we only ask for the necessary details to process your travel documents as fast as possible.
Where can I find other information about the Australian ETA or eVisitor?
We've given you a lot of information about the Australian ETA, but don't worry if you still have doubts. In that case, we suggest you check our website on this link to read other questions. You can also reach out to our super agents if you prefer personal assistance.