We are currently not offering this product
Despite having one of the driest landscapes in the world, Australia has a growing agricultural industry that has succeeded by adapting its agricultural practices to the characteristics of the land.
But this rich country is experiencing intense agricultural workforce shortages, and that's why they have turned to its neighboring countries for help. The agriculture visa program is part of an effort to attract qualified farmworkers to come and live and work in Australia.
For decades, Australia has been a very popular destination for those seeking new opportunities, and the Pacific Labour Mobility Program (PALM) is just one of their most recent efforts to attract foreign workers.
Below we'll tell you everything you need to know about this sponsored visa program, the required documents to apply, and the steps you'll need to take to successfully apply for it and travel to Australia.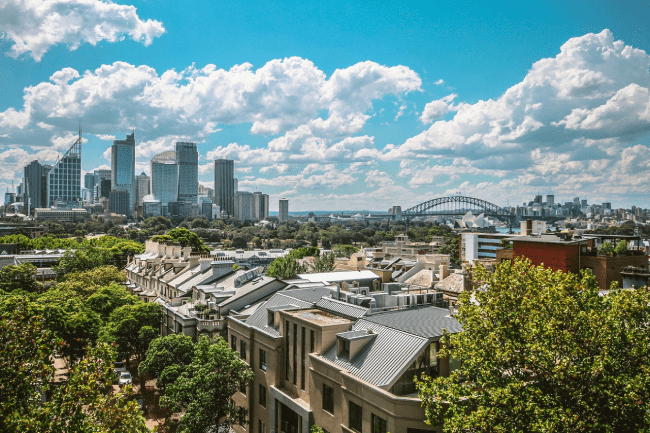 What is the Agriculture Visa Australia?
The Australian Agriculture Visa is a new visa program introduced by the Australian department of foreign affairs to address workforce shortages by incentivizing foreign workers to come work at farms in Australia.
The Australian Agriculture Visa is linked to the Pacific Australia Labour Mobility (PALM) scheme and the new Pacific Engagement Visa that is being enforced by the Australian government. This skilled migration program is also intended to strengthen Australia's partnerships with the Pacific. Foreign farmworkers are invited to work alongside Australian farmers to support Australia's agricultural and primary industry sectors, including horticulture, dairy, wool, grains, fisheries (including aquaculture), and forestry, including support services and primary processing.
Who is eligible?
The Australian Agriculture Visa is available for foreign workers of countries in the Association of Southeast Asian Nations (ASEAN). The current member nations of ASEAN are:
Brunei
Cambodia
Indonesia
Laos
Malaysia
Myanmar
Philippines
Singapore
Thailand
Vietnam
Overseas employees are welcome to apply as long as they have the skills in the agriculture sector.
It is also expected that shortly, this visa will be extended to agricultural workers from other countries. India, for example, has been invited to participate in the Australian Agriculture Visa program as part of the Interim Australia India Economic Cooperation and Trade Agreement (AI-ECTA).
What is the visa policy?
Applicants also need to meet certain criteria to be eligible to participate in this skilled visa program:
The minimum age required to participate is 21 years of age. There is no maximum age limit.

Applicants must be residing in their country of origin at the time of application.

Applicants cannot travel with family. They must travel alone.

The minimum English language skills are overall band 4 or equivalent on the International English Language Testing (IELTS)

Workers need to have experience/qualifications to work in the role outlined in the Offer of Employment.

Minimum English language skills (International English Language Testing System.

Applicants are required to have adequate health insurance.

Being sponsored by Temporary Activities Sponsor (TAS) who is an employer approved by DFAT to participate in the program.
How can I get the agriculture visa for Australia?
This visa is not yet available through iVisa services. However, once it is, applying for it will be very easy thanks to the simplified application process that iVisa has to offer.
To apply you will need to follow three simple steps:
Step one - Application: Complete the visa application form online. You will need to provide personal and professional information. This is a sponsored visa program, which means that you will also need to provide information about your Australian employer. Be sure to have all your supporting documents handy, so you can fill out each field accurately.

Step two - Confirmation: Double-check that all the information entered in the visa application form is entered correctly. Any mistakes in your application are reason enough to get it rejected by the department of home affairs. The most common errors in visa applications are misspelling names and last names and mistakes in passport numbers and dates of birth.

Step three - Payment: Once you're sure that all the information entered is correct, you can upload the supporting documents and pay for your Australian Agriculture Visa. We accept credit and debit cards as forms of payment.
After we receive your visa application, one of our travel experts will carefully review it to make sure that it's error-free. If they find any discrepancies between your application and your supporting documents, they will reach out to you via email to fix them before processing it.
If you have any questions or encounter any issues during the application process, you can reach out to our customer support team via chat or email for immediate assistance.
What are the visa processing times and costs?
As this visa is not available through iVisa yet, we cannot give you the exact processing times and cost. However, we usually offer three alternatives to adapt to our customer's needs:
Standard Processing: It takes longer to process your visa for an affordable price. This is the perfect option for those overseas employees that are traveling to Australia later in the future.

Rush Processing: This option is a bit more expensive than Standard Processing, but it also offers customers the possibility of getting their documents faster.

Super Rush Processing: This option is perfect for those who need to visit Australia as soon as possible. It's our most expensive processing option, but you will also get your Australian Agriculture Visa quickly.
All processing options include the Australian government visa fee and you can see the prices for your Agriculture Visa on our product page.
Can I apply for permanent residency as an Agriculture visa holder?
The Australian federal government is interested in being able to attract a long-term reliable workforce. For this reason, it is committed to creating pathways for those visa holders to be able to apply for a permanent residency in Australia.
Where can I learn more?
Our outstanding customer support team is available 24/7 to answer any questions you might have about this Agricultural Visa. Reach out to them via chat directly on our website or by emailing [email protected]