If you are a Citizen of Ireland thinking about traveling all the way across the world to Australia, we are here to help you. But before you make plans, here's something you need to do. You need the Australian Visa for Citizens of Ireland, it is an important document that you can apply for online by visiting iVisa.com.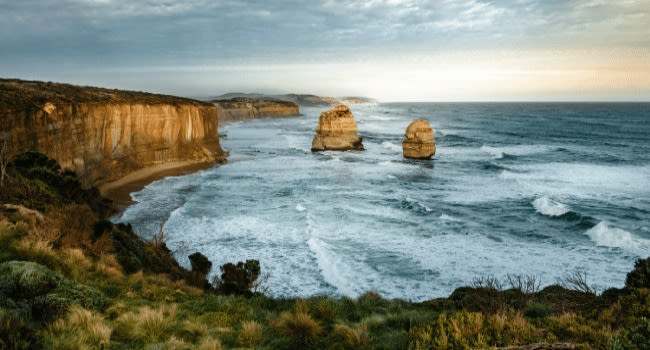 This document is mandatory, and we are here to make the process easy and fast. Read below for all you need to know about the Australian Visa for Citizens of Ireland.
Frequently Asked Questions
What is the Australian Visa for Citizens of Ireland?
The Australian Visa for citizens of Ireland is a document that you can apply for online with iVisa.com. This document is an official document which you will have to show when you visit Australia. This document ensures your entry into the country whether it be for tourism or any official purposes.
In order to apply for the Australian Visa for citizens of Ireland, you will have to do some necessary processes and procedures. iVisa.com is here to help.
What is the validity period of this document?
The Australian Visa for Citizens of Ireland has a validity period of 1 year after arrival. And with this document, you can enter the country and stay for a period of 90 days each time that you enter the country until the validity period is over.
What is the processing time and price of this document?
The three types of processing time and price are mentioned below. Head over to iVisa.com to find out if you are eligible to visit Australia.
Standard Processing will make sure that you receive your documents within

4 days

' time. This is a standard and cheap option (

USD $26.49

) available to you.
Rush Processing will deliver your documents to you within a period of

2 days

. For this option, you would have to pay a little more (

USD $47.49

).
Super Rush Processing is the best option if you need the documents urgently (

USD $77.99

) which means you will get your documents within

24 hours

.
What do I need to apply for this document?
You need a few documents for the application form of the Australian Visa for Citizens of Ireland. The details are written below:
You will have to provide a recent passport size photograph.
You will need to provide a valid email address via which we will communicate with you and send you your documents.
You need to have a passport which should be valid for at least 90 days after you land in Australia.
The last thing would be a valid payment option which can be a credit/debit card.
How safe is iVisa.com?
You can rest assured that iVisa.com is totally safe. All the data and information that we receive from your end will be completely secured in our database and will not be disclosed to any other person. Check out the reviews section for confirmation.
In case of further doubts, what do I do?
Do not worry. If you have any problem, you can always call us or contact us. Our customer service is always available 24/7. We promise to get back to you with the best solutions possible for you.
iVisa.com Recommends
Australia may be the smallest continent but it is one of the largest countries with so many exciting things to do. You can visit this beautiful country any time of the year. But if you plan to visit Australia during September then there are a number of events that you could enjoy like the Perth Royal Show, the Desert Festival, the Bluesfest, etc. The cuisine is world-famous. You must definitely try the seafood in Australia. Some say Australian seafood is the best. St. Peter in Sydney and Starward in Melbourne is one of the trendiest places that you can eat at.