Did you know that if you are planning to visit Austria as a Nepalese citizen, you need a Schengen visa to travel? Here at iVisa.com, we have all the information you need not only to make the best trip decisions, but also we offer the travel document processing for the permits you need to travel.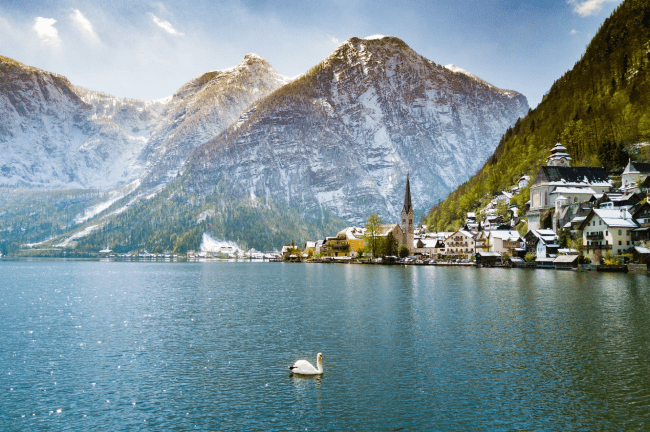 Our experts can handle everything you need so you can get your Austria Schengen visa for citizens of Nepal from your comfort.
Frequently Asked Questions
What do I need to apply for the Austria Schengen visa?
If you want to travel to Austria you need an Austria Schengen visa for citizens of Nepal. To get that visa you will need to present the following:
Certification letter: You have to state your trip's purpose.
A valid passport: Make sure it won't expire for at least 6 months.
Previous visas: If you don't have any previous visas, you can skip this information.
Passport photograph: You have to submit 2 recently taken passport-sized photos.
Flight ticket: An air ticket is needed to prove you are on a round-trip.
Bank support: You need financial support to prove you can cover your expenses.
Medical assistance: Health insurance is mandatory for any trip in Schengen countries.
Hotel Accommodation: If you can't present accommodation information, you can't apply for your Schengen visa.
Payment Method: We accept electronic payments like debit/credit cards.
What are the processing times and prices?
iVisa.com has three processing choices when you're applying for an Austria Schengen visa for citizens of Nepal. Lets learn more about them:
Standard Processing: It has a low cost with a longer delivery time than the others.
Rush Processing: Faster than standard and great if you're in a rush.
Super Rush Processing: Get your visa in the shortest time.
Can I spend more than 90 days in Austria with the Schengen visa?
No, you can't! The Schengen visa has a limited period for traveling. The usual visa gives you 90 days to stay inside Austria within 180 days.
Do I have to choose between different types of Schengen visas?
Yes, for you to apply for the Schengen visa you have to choose between 5 depending on the purpose of the trip. You have to pick between a business, tourism, sport/cultural, medical, or study/trainee visa.
Is iVisa.com safe to use?
Yes, of course! We will always secure your information. We have an excellent data system that protects your information and assures that nobody is going to access it.
What happens if I have any questions in the middle of the night?
You can always contact us 24/7 through the customer service page on our website. Our experts are always available to answer any doubt or question you might have.
iVisa.com Recommends
Vienna is a city that is synonymous with art and culture like no other, that also values fine food and the natural environment so highly that they shape all aspects of everyday life. It is a city where the word "soul" hangs in the air around every corner, touching us on the deepest level. When you are visiting Vienna, you must visit St. Stephen's Cathedral. The imposing Gothic cathedral of St. Stephen's is a landmark in Vienna's old city center. The original 12th-century Romanesque church was replaced in the 13th century by a Late Romanesque church, of which the massive gate and the Heathen Towers survive. The later Gothic reconstruction in the 14th century added the choir and the Chapels of St. Eligius, St. Tirna, and St. Catherine, and in the following century, the famous 137-meter-high South Tower was constructed. The views from the Watch Room at the top of the Steffl are worth climbing its 343 steps, but you can also take an elevator to a viewing platform on the North Tower, home to the massive Pummerin Bell. You won't want to miss the 14th-century catacombs and the cathedral treasury, where some of the cathedral's most important objects are displayed.