Austria is a beautiful mountainous country in the heart of Europe. With its six national parks containing snow-capped mountains, lush forests, and alpine meadows, Austria offers an excellent opportunity for hiking and other outdoor adventures. But before you go, make sure you have the correct travel insurance for a safe trip to this Schengen country.
If you are planning to travel to Austria and are not from one of the other Schengen countries, you need to obtain the Austria Schengen visa. One of the requirements to get this visa is Austria Schengen visa travel insurance to cover medical expenses on your trip for any unfortunate events or even COVID-19 treatment.
We at iVisa are happy to assist you in obtaining your Schengen visa for Austria, by answering all your questions about the requirements and mandatory travel insurance to visit this beautiful destination.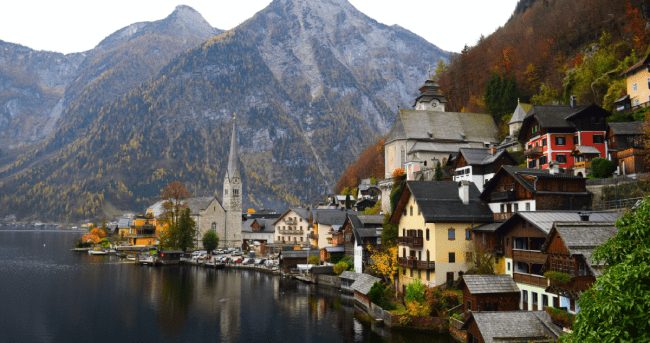 What is the Schengen Treaty?
The Schengen Treaty is an agreement that was signed on June 14, 1985, to make it easier to travel between countries in Europe. That is why this region is also known as the "Schengen Zone."
The Schengen countries belonging to the Schengen Zone are the following: Austria, Belgium, Czech Republic, Denmark, Estonia, Finland, France, Germany, Greece, Hungary, Iceland, Italy, Latvia, Liechtenstein, Lithuania, Luxembourg, Malta, Netherlands, Norway, Poland, Portugal, Slovakia, Slovenia, Spain, Sweden, and Spain.
What is Austria Schengen visa travel insurance?
The application for an Austria Schengen Visa requires you to have travel medical insurance.
Travel medical insurance protects you against high costs arising due to accidents, COVID-19 treatment, or other things that may arise during your trip to Austria. With travel insurance, travelers can take care of unexpected expenses that arise during their travel journey with financial support and comfort.
Who needs Schengen visa insurance to visit Austria?
If you are from a country that needs to do a Schengen visa application to visit Austria or the Schengen zone, you are always required to get the mandatory insurance coverage for the entire period of their trip in Europe, regardless if it's for business, tourism, studying, holiday, or another reason.
While getting travel insurance is highly recommended, it is not mandatory for tourists who enjoy visa-free travel to the Schengen zone in Europe, such as residents of a Schengen state.
Can I apply for a Schengen Visa without travel insurance?
No, it is mandatory for everyone applying for a Schengen visa to visit Austria to have a valid travel insurance policy, irrespective of the purpose of the trip.
Schengen visa insurance requirements
Schengen travel insurance always covers the most important medical costs. Make sure your travel insurance covers the following:
In order to qualify for a Schengen visa, your medical travel insurance must meet these criteria:
A minimum coverage of EUR 30,000 EUR (equivalent to 30,800 USD as of August 2022).
All Schengen Area member countries should be covered.
Pay for any medical expenses incurred during repatriation, urgent medical attention, and/or emergency hospitalization.
You may have to show your insurance certificate at the border.
Costs for travel insurance to apply for the Austria Schengen visa
The cost of Austria Schengen travel insurance will vary according to the age of the traveler, the purpose of their trip, the length of stay, and the insurance company they choose. A one-week Schengen travel insurance policy can be purchased for as little as USD 20 - USD 25.
Where to apply for Austria Schengen travel insurance
Firstly, international medical emergency expenses might be covered by your health insurance policy through your employment contract or private insurance, though there are usually limits to what is covered. As a result, it's important to know what to expect when having a medical issue in a Schengen country.
For the days planned to spend in Europe, travelers generally purchase individual Schengen travel health insurance policies, and assess the coverage on the Schengen requirements, if they plan to do extreme sports, bring valuables, etc. There are general two trustworthy companies to buy your Austria Schengen travel insurance from: Europ Assistance or AXA.
Both insurance companies are recognized by European embassies and consulates. If your Schengen visa has been rejected, you can also cancel it free of charge.
COVID-19 requirements or restrictions for Austria
In some Schengen insurance policies COVID-related treatments are covered, as long as you comply with your country's and the WHO's laws and regulations. COVID-19 insurance should cover health emergencies related to COVID-19, including medical treatment, medication, and hospitalization.
However, some insurance companies will not cover expenses incurred in connection with epidemics and pandemics, including COVID-19. However, while this is not a requirement to apply for the Schengen visa, it is advisable to include.
COVID-19 vaccination, testing, and quarantine requirements in Austria
People traveling to Austria do not need a COVID-19 negative test, recovery certificate, present proof of COVID-19 vaccination, or undergo quarantine.
Where can I contact you?
If you have questions about the Austria Schengen visa requirements and Austria Schengen travel insurance, please get in touch with our dedicated customer service team or write to [email protected]. They can assist you 24 hours a day and clear up all your doubts.