Citizens of the United States can travel to Belize without a visa if they plan to stay up to 30 days. Some documents will still be essential for traveling to Belize like proof of negative PCR (coronavirus) test results and a Health Declaration which you may solicit through iVisa.com's website.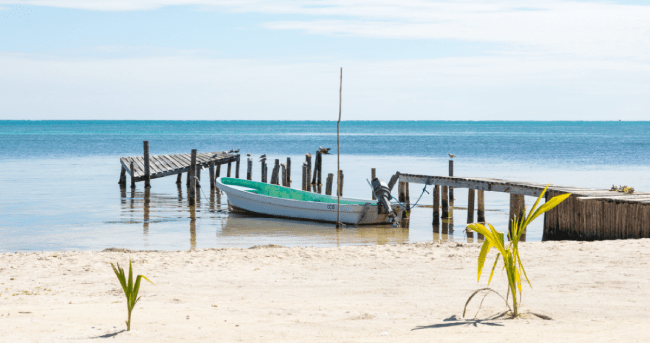 Get your Health Declaration 100% online.
Belize has many places to explore during your vacation. Just make sure to keep within the bounds of the new Tourism Gold Standard program. Look for this safety seal before you choose a tour operator, gift shop, accommodation, or restaurant since these establishments all follow safety protocols against coronavirus.
How can I get a Health Declaration with iVisa.com?
First, fill out the application form in iVisa.com with all your personal and travel details.
Second, Payment. Choose a processing time (see FAQs below). Accepted payment options include credit/debit card or a PayPal account.
Third, Upload essential documents. (Examples: scanned passport, picture, etc.).
Fourth, Pick up your Health Declaration in your email inbox. A QR code and trip number (TRIP) will be generated automatically for you to demonstrate to the health inspectors at Belize's airport.
Apply in Advance
Prevent mishaps by applying ahead of time for your Health Declaration with the assistance of iVisa.com. We usually get plenty of demands from lots of travelers so it is cunning to apply earlier in case you get a return from our specialized team for revision. This would add more time and money to your application.
Frequently Asked Questions
Do citizens of the United States need a visa to travel to Belize?
You can stay up to 30 days without a visa.
What is a Health Declaration?
It's a mandatory health document that every traveler needs to complete within 72 hours before the trip in order to enter Belize's territory. It is how citizens of the United States can enter Belize during coronavirus.
How long can a citizen of the United States stay in Belize with the Health Declaration?
Citizens of the United States may stay up to 21 days after arrival on a Single Entry.
Are health screeners asking for proof of negative PCR (coronavirus) test results in Belize's airport?
No, there are no testing requirements in Belize.
Is it necessary for the United States citizens to quarantine upon arrival?
No, unless you get a positive covid test result. If that's the case, you would have to self-isolate for a minimum of 14 days at your own expense. That is how citizens of the United States can enter Belize during coronavirus.
Do I need a COVID vaccine or vaccination certificate to enter Belize?
No, you don't. As of today, COVID vaccination passports or certificates are not a mandatory to enter Belize. Since information may change quickly, we advise you to follow up on the latest Belize travel updates and/or contact your local embassy.
Is there a Belize's covid tracking app?
Yes, the "Belize Travel Health App". Please download and input all the information about your trip. This should be done within 72 hours before you travel to Belize. Another way of how citizens of the United States can enter Belize during coronavirus.
What are iVisa.com's processing speeds and costs?
Standard >

USD $61.99

(

24 hours

).
Rush >

USD $113.99

(

8 hours

).
Super Rush >

USD $176.99

(

4 hours

).
Should I trust iVisa.com to handle my travel documents?
Yes, you should. Our online security guidelines are of excellent quality. Please read our testimonials section to get references.
I have some questions and concerns.
Please contact our customer support team for them to answer all your questions and clear out any doubts about how citizens of the United States can enter Belize during coronavirus.
iVisa.com Recommends
CANOEING THROUGH BARTON CREEK CAVE
Barton Creek Cave is an archaeological cave situated in the Barton Creek area near San Ignacio in the Cayo District comprising a total of 6,400 m (21,000 ft) of passages. The last survey made by a cave explorations team indicated that these water paths could extend to 8km. There have been findings that indicate Mayan presence inside of the cave, like human fossils and pottery shards dating between the Early Classic (200 to 600 CE) to the Late Classic (600 to 900 CE) periods.
Barton Creek Cave is part of a large riverine system and one of the longest subterranean sites in Belize. In the ancient Mayan days it was the setting of ceremonial rites and human sacrifices.
You can take a canoeing tour but make sure to bring water, bug repellent, hiking boots, and a hat. The tour operator ought to supply you with a life jacket.
Special note: Barton Creek Cave is a very fragile and sensitive environment, easily disrupted by human intrusion, so when exploring it, please respect its integrity and take any trash with you.