Brunei is one of those countries that will leave a lifelong mark on you. You may not be able to imagine it, but Brunei is the perfect combination of big cities and breathtaking natural scenery. All topped off with outstanding examples of Islamic architecture.
However, before you enjoy the beauty Brunei has to offer, you must first study how citizens of the Philippines can enter Brunei during COVID-19. The most significant document to process is the Brunei Darussalam Travel Application. iVisa.com is ready to help you expedite the processing of your document.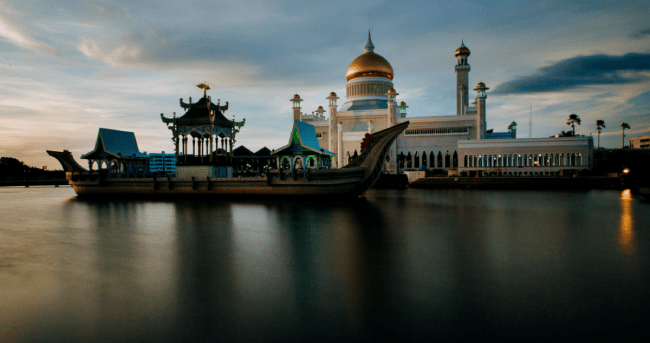 How Citizens of the Philippines Can Enter Brunei During COVID-19 - Check out the questions below.
Frequently Asked Questions
What COVID-19 requirements do I need to meet before my trip to Brunei?
When arriving in Brunei, citizens must have their vaccination certificate, health insurance, and a negative PCR test result. At the time of delivery, the result must be no older than 72 hours. Within 48 hours after their arrival, they can also get an antigen test.
Tourists must get a new PCR test at the airport before heading to their quarantine destination in Brunei. Quarantine is required for all tourists, although the length of stay is determined by the results of the first COVID-19 test and a second COVID-19 test on day 5. The period of quarantine could range from two to fourteen days.
How Citizens of the Philippines Can Enter Brunei During COVID-19 - Stay updated with the current COVID-19 restrictions with our product page.
What is the Brunei Darussalam Travel Application, and how do I apply?
All citizens of the Philippines must fill out a health form before coming to Brunei. By completing this form, they are supporting the local authorities in safeguarding residents and tourists from the virus.
To process this document, applicants must complete the following three steps:
First: Fill out the form with their personal information and choose the processing time that is most convenient for them.
Second: Double-check the form's accuracy before paying the fee. Cards such as credit and debit are accepted.
Third: Submit an application and upload all required documentation.
How Citizens of the Philippines Can Enter Brunei During COVID-19 - These steps can be completed in less than 15 minutes.
Which documents do I need to apply for the Brunei Darussalam Travel Application?
These are the necessary documents:
A valid passport.
Tentative flight itinerary or vehicle registration number if you arrive by land.
Pre-departure COVID-19 test result.
COVID-19 Vaccination Certificate.
Hotel reservation in Brunei.
How Citizens of the Philippines Can Enter Brunei During COVID-19 - Your hotel room will serve as your quarantine facility. For at least 5 days, you won't be allowed to leave it.
What are the processing times and fees for the Brunei Darussalam Travel Application?
These are the three options:
Standard Processing:

24 hours

for

USD 80.00

.
Rush Processing:

8 hours

for

USD 110.00

.
Super Rush Processing:

4 hours

for

USD 130.00

.
How Citizens of the Philippines Can Enter Brunei During COVID-19 - Get your mandatory Brunei Darussalam Travel Application in no time.
Can I rely on iVisa.com?
Without a doubt! Our services have been depended on by a huge number of passengers for many years. We have the knowledge and experience to fulfill any type of travel requirement. To discover everything there is to know about our services, go to our user reviews page. We can handle the Brunei Darussalam Travel Application for citizens of the Philippines.
I still have questions. Is there someone I can talk to?
Yes, our fantastic customer service representatives. They are there to answer all of your queries 24 hours a day, 7 days a week. Ask them all you want to know about the Brunei Darussalam Travel Application or How Citizens of the Philippines Can Enter Brunei During COVID-19.
iVisa.com Recommends
Brunei's food, and their appreciation for it, is one thing that has lasted the test of time. This custom has been passed down through the generations. That's why using your sense of taste is the best method to fully immerse yourself in their culture. The best places to explore local cuisine are the traditional markets.
Pay a visit to Pasar Malam. Brunei's famous night market is located on the outskirts of Gadong, with some meals costing as little as BND1. This is definitely Brunei's busiest and most buzzing night stop on any given day. This is thanks to a seemingly limitless array of local snacks and dishes, including grilled meat on skewers, rice topped with chicken, and sambal on the side, and a whole lot more Bruneian favorites. Just be prepared to deal with surrounding stalls' smoke, which can get rather hot and thick at times.
Another great spot to visit is Tamu Kianggeh. It is perhaps the ideal place for a quick, inexpensive breakfast and a leisurely morning stroll while taking in the sights and sounds of a bustling market. Tamu Kianggeh, which is located along the Kianggeh River, attracts daily tourists from all around Brunei for its fresh ingredients and handcrafted delicacies. They keep coming back because of the quiet and easygoing ambiance.
If you're lucky, you might see a live cultural performance of the gulingtangan (traditional brass musical instruments) on the spur of the moment, when the hawkers are in a good mood or simply looking to drum up some business.