In an effort to improve and strengthen relations between Canada and Mexico, current Canadian Prime Minister Justin Trudeau, announced that Canada will lift their short-term tourist visa requirements for Mexican nationals. This means that Mexicans can now easily apply online for a Canadian ETA.
In order to simplify the information related to this ETA, we brought you this article with the answers to some of the most frequently asked questions about this permission.
Frequently Asked Questions (FAQs)
What is an ETA for Mexicans?
Canada and Mexico are strategic, North American partners with strong economic, political, social and cultural ties, this is why both Governments insisted on the importance of a renewed strategic partnership to strengthen the economic opportunity and respect for our shared environment. Both Canada and Mexico agree that now is the time to bring students together, expand business relationships, and create sustainable economic growth.
All citizens from countries that qualify for the Canadian ETA need to apply online before they enter Canada. The ETA (Electronic Travel Authorization) is a document electronically linked to the traveler's passport and is valid for 5 years after issued or until passport expires, whichever comes first.
How long can Mexicans stay in Canada with an ETA?
All Mexican citizens can remain 180 days Per Entry in Canada.
What documents are required for Mexicans?
When applying online you don't need too many documents. And in the case of this ETA you only need a valid passport. Just remember that in order to provide you the online document properly you just have to give us:
A valid e-mail address
A Debit/credit card account or Paypal account
What are the processing fees and also the processing times for this ETA?
We have to mention these factors together because the fees will always depend on the processing time.
iVisa.com provides three excellent options for Mexican citizens, and you can choose the one that suits you best according to your needs. Keep in mind that the faster you need your application form to be processed, the higher the price you'll have to pay. Here is what you can select:
Standard – people most of the time tend to choose this option because it is the cheapest. It just costs USD $64.49. And for that, your ETA will arrive in 24 hours.

Rush – The rush processing time is a lot faster, and it will give you the Canadian ETA within 4 hours. The price for this one is USD $105.49.

Super Rush – this is the quickest available option iVisa.com can offer. It is great if you want to apply on your way to the airport. Your ETA will be ready within just 30 minutes, and it costs USD $152.49.
How long does it take to apply for a Canadian ETA?
It depends on the type of processing you decide. But the best option is to apply online, which could take you no more than 15 minutes.
How is the Canadian ETA application for Mexicans?
Instead of applying for a tourist visa at the Canadian embassy, you will be able to apply for the ETA online. You will get the ETA via email in PDF format, and since it's electronically linked to your passport, you won't receive a visa sticker as the traditional visas.
You can easily apply online for the Canadian ETA at iVisa.com, it will take just a few minutes to complete.
Also, note that iVisa.com created one of the easiest forms you will ever have to complete.
It is divided into two easy steps:
The first step is made to fill in the form with general information like name, address, passport info, and more. You must also select the processing time.

The second step is about making a review and payment. Finally, hit the submit button and relax. Your ETA will be ready in no time.
How many times can I enter Canada with an ETA?
Your Canadian ETA has Multiple Entry. You can enter more than once to Canada with your mexican passport.
How long should my passport be valid if I want to apply for a Canadian ETA?
If you decide to apply for this ETA, then your passport must be valid for at least 6 months from the date you arrive in Canada.
I am traveling with a child, Does he/she need an ETA?
Yes. All foreigners, regardless of their age, will need the ETA when they enter Canada.
Must I apply for an ETA each time I travel to Canada?
No necessarily. Your Canadian ETA will be valid for 5 years after issued or until passport expires, so you're able to travel to Canada in that period of time with just one ETA.
How can I apply for my family?
You're also able to apply for your family if they're Mexicans, but remember that you'll need their documents for each step, including all the permissions required.
Is it ok to use iVisa.com if I want to apply for a Canadian ETA?
It's totally safe. We make sure that you receive maximum safety for your personal information, especially since we invest a lot in the security of our database. You can check our testimonials if you still have any doubt about it.
How does a Canadian ETA for Mexicans look like?
Where am I able to read more information about the Canada ETA?
There are more questions solved and extra info in this page, but in case you still have doubts, you can start chatting with one of our customer service representatives here.
Getting a Canadian ETA for Mexican citizens is very effortless. It requires no effort on your part, and it's a better alternative than going to a Canadian Embassy. That's why we encourage you to start your adventure by applying to your Canadian ETA today in the easiest way possible and just worry about the clothing you'll need there!
---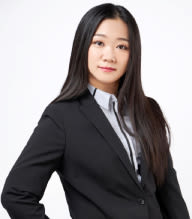 Yixi (Sophia) Li is the co-author of this article. She is a licensed immigration consultant (RCIC) who has been working with an immigration law firm since 2016. She is also a licensed paralegal in Ontario and a notary public. She has a Masters of Law. In 2018, she founded Mainstay Immigration Law Firm and Yixi Li Legal Firm.
---