Before you embark on a trip to Canada, confirm the travel documents you need before landing in the country. Countries exempt from a Canada Visa must apply for the Canada ETA. This travel authorization will provide access to Canada. The document has an easy process. However, travelers could find a Canada ETA error, leading to unnecessary stress before the trip.
Luckily, iVisa.com has all the tools to help you. In this case, we have gathered the most common mistakes when applying for the Canada ETA. If you want to avoid all these issues, check our Canada ETA product page for a stress-free process that will get you to Canada soon. There won't be any Canada ETA error with our platform.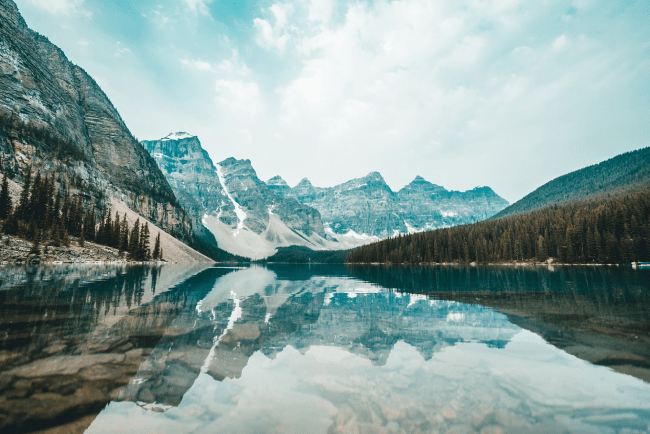 Canada ETA Common Errors and FAQs
The Canada ETA isn't a visa
ETA stands for electronic travel authorization. The Canada ETA isn't a visa and doesn't replace one. Also, it's only available for nationalities exempt from a visa to Canada. If you don't need a visa to Canada, you will need the Canada ETA. Make sure to obtain it in advance and even before you book your flight to Canada. If you find a Canada ETA error along the way, you can fix it before it's too late.
Your passport expired before your Canada ETA
The Canada ETA is an electronic document linked to your passport. It's valid for 5 years or until your passport expires, whichever comes first. If you lose or change your passport, you must apply for another Canada ETA. Remember that your passport must be valid for at least 6 months from your arrival date.
Don't make a Canada ETA error and have the same passport you apply with when entering Canada.
You made some mistakes in your application and can't change it
Once you click the submit button, you can't return to the application page. If there is a Canada ETA error, you must contact the Canadian immigration services. However, it could take a while to connect with anybody and explain your situation. In many cases, you will need to reapply and pay again for the service, which isn't the best-case scenario.
For this reason, we recommend the iVisa.com services, so you can save your time and money when applying for the Canada ETA. Our team of experts will have extra eyes on your application, so we can confirm you won't have a Canada ETA error. Communicate with our customer support team, available at any time for inquiries.
Not following the COVID protocols in Canada
Even though the Canada ETA isn't directly related to the COVID situation, you must know the latest COVID guidelines for a smooth entry to Canada. For instance:
Incoming visitors must take a PCR test within 72 hours of arrival.
Travelers with a vaccination certificate who have been outside of Canada or the US for more than 14 days will be subject to random testing upon arrival. In addition, they will need to quarantine until they receive a negative result.
Travelers from India and Morocco have specific PCR testing requirements.
Let us help you, and you won't have a Canada ETA error. Our safe platform will check on your details and confirm everything is accurate.
How is the application process for the Canada ETA with iVisa.com?
iVisa.com simplifies every procedure, so you only spend a few minutes on our platform. Gather the following requirements:
Valid passport
A valid email address
A credit or debit card to pay
There won't be a Canada ETA error once you decide to trust iVisa.com with your travel requirements. Our experts will make sure your application is 100% correct before arriving at the Canadian immigration services.
iVisa.com Recommends
Victoria's Inner Harbor is a unique place to start your trip to Canada. The waterfront area is impressive in Victoria. Spend at least a day strolling around, shopping, dining, and admiring the street performers at the backdrop of the harbor. Visit the historic Empress Hotel, a lovely building that has welcomed kings, queens, politicians, and historical characters. Ask for the high tea service and enjoy the marvelous view. We recommend visiting during summer.
Head to the Gros Morne National Park, located in Newfoundland. This remote reserve features incredible landscapes of mountains and fjords. Explore the cliff walls, waterfalls, and rock formations. The glaciers have carved these rocks for centuries. Take a boat tour and enjoy the unique scenery. If you want to be closer to nature, take the walking trails or kayak.
Visit Vancouver and Stanley Park, a 405-hectare located in the downtown area. The park is surrounded by the ocean and is home to red cedar and Douglas fir trees. Explore the park through the walking, jogging, and biking paths. Check the Vancouver Aquarium, Beaver Lake, the Stanley Park Pavilion, and Rose Garden.