Normally, a journey to Canada may also include a trip to the nearest diplomatic mission to obtain a visa. Most travelers need one to enter the country. At the same time, 58 nationalities are visa exempt. Even so, they must acquire an ETA before departure. There is one exception, though. The citizens of the US are visa exempt and they do not require an ETA to enter Canada. Lastly, the electronic travel authorization is required only if you choose to travel by air. If you enter Canada by land or by sea, an ETA is not necessary.

In order to know if you require a Canada ETA or not, we recommend that you enter here. Put your native country and the country of destination. If you need an ETA for Canada, you will be able to apply on the spot.
What is the Canada ETA Processing Time?
Standard visa processing time for the Canada eTA is 24 hours. When you apply online for a Canada ETA, the timeframe in which your authorization is issued depends on your choice. You must remember, however, that each processing time has a different cost, and the sooner you want your ETA, the more you need to pay for it. Look at these options:
Standard processing time – you can select this option if you have time for your trip because it will be done in 24 hours paying a total of USD 22.30.

Rush processing time – it allows you to get your Canada ETA in 4 hours. The cost of this processing time is USD 55.30.

Super Rush processing time – in case your trip is soon, you have to choose this alternative because your ETA will be in your email in 30 minutes paying the amount of USD 69.80.
You are required to choose a processing time when you fill in the application form. The form is broken into three steps, but it is the first step that will require you to make the choice. That is when you will know how much you will need to pay for your request.
As you can see, it does not take long for your request to be processed. Even if you opt for the slowest, 1 business day is not that bad. The Canada ETA processing time options given by us should cover a wide range of needs, and we are sure that one of them will satisfy your needs.
---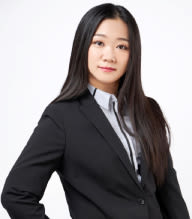 Yixi (Sophia) Li is the co-author of this article. She is a licensed immigration consultant (RCIC) who has been working with an immigration law firm since 2016. She is also a licensed paralegal in Ontario and a notary public. She has a Masters of Law. In 2018, she founded Mainstay Immigration Law Firm and Yixi Li Legal Firm.
---