According to the visa policy of Canada, the citizens of Singapore who wish to take a trip to Canada are not required to apply for a visa. Singapore is a visa-exempt country. Nevertheless, traveling by air means that you have to obtain a Canada ETA before your departure. Fortunately for you, the document can be acquired online, and iVisa can help you get it in just half an hour.

Canada eTA for the citizens of Singapore – the requirements
For a successful application process, you need to make sure that you meet the requirements before you actually fill in the form. However, as you will see for yourself, you do not need much. Here is what is necessary:
Passport – all applicants who wish to obtain a Canada ETA must be passport holders. However, before you apply, check your passport's expiry date because it needs to maintain its validity for at least another 6 months from the date of arrival in Canada.

E-mail address – while the Canada ETA is electronically linked to your passport, you will receive a copy of the authorization via e-mail in PDF format. You are not required to have a physical copy on you, but you can still print one out just in case you need it.

Means of payment – during the online application process, you will be required to make the payment. iVisa is versatile as far as paying for its services goes, which is why you can use a credit or debit card, but PayPal is also a valid method of payment. You can use the one that is most convenient for you.
Canada eTA for the citizens of Singapore – the online application process
After you handle the requirements and put them all together, you can go ahead and fill in the application form. You should be done with this task in about 20 minutes, but if you need any help, you can contact iVisa's customer support. The service can be reached via online chat or phone, it is available 24/7, and you do not have to pay for using it.
iVisa created a 3-step application form for your convenience:
The first step wants you to do two things: to give your personal information and to select a processing time for your application. As for the latter, keep in mind that the choice you make establishes the amount of time you have to wait for your Canada ETA to be ready, as well as its cost. iVisa grants you three options:

Standard processing – this is the slowest and cheapest option you are given by iVisa. Your application is processed in 24 hours, but you only have to pay USD $57.49 for your ETA.

Rush processing – if you are looking for a faster option, then you should go for this one. Your Canada ETA is ready within 4 hours since your request is submitted, and the cost is USD $94.49.

Super Rush processing – since this is the fastest option at hand, it is the most expensive. You are charged USD $136.49, but your application is processed within only 30 minutes.

The second step consists of payment and revision

While the third wants you to upload the documents that support your application. After you do that, you can submit your request. iVisa will handle all the bureaucracy that follows and you will get your ETA in the agreed timeframe.
What you need to understand is that as a citizen of Singapore, you only need a Canada ETA if you plan a short trip. The authorization is valid for 5 years after issued or until passport expires, and you can travel to Canada for Multiple Entry. Your time there, however, is limited to 180 days Per Entry.
---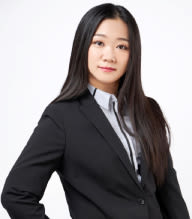 Yixi (Sophia) Li is the co-author of this article. She is a licensed immigration consultant (RCIC) who has been working with an immigration law firm since 2016. She is also a licensed paralegal in Ontario and a notary public. She has a Masters of Law. In 2018, she founded Mainstay Immigration Law Firm and Yixi Li Legal Firm.
---