According to Canada visa policy, 58 nationalities are exempt from getting a visa if they wish to visit Canada for short-term stays. However, all those nationalities, except for US citizens, are required to have a Canada ETA before departure if they travel by air. As a result, if you travel by land and enter Canada through a US border or by sea, a Canada ETA is not necessary.

Frequently Asked Questions (FAQs)
Do I need an ETA to travel to Canada?
If you plan to arrive by land, then an ETA is not necessary. However, if you are going to arrive by air, then you WILL NEED an ETA. You can check the requirements here and more info here.
At the same time, if you do decide to travel to Canada by air, we can help you obtain a Canada ETA in as little as 30 minutes.
What is a Canada ETA (Electronic Travel Authorization)?
An ETA is a new entry requirement for visa-exempt nationals who arrive in Canada by air. As of March 15, 2016, visa-exempt country nationals who fly/transit Canada will need the ETA. Exceptions include US citizens and travelers with a valid visa issued by the Canadian Embassy.
How long can visitors with an ETA stay in Canada?
This ETA allows its holders a maximum stay of 180 days Per Entry with Multiple Entry to the country.
What are the documents required to apply?
Prior to applying, we recommend that you put together all the necessary documents you are required to provide. This is a short list, and it is probable that you already have everything you need.
Valid passport – all applicants must hold a valid passport that remains as such for at least another 6 months from the date of arrival in Canada. Also, keep in mind that an expired passport also means an expired ETA.

An email address – since the application process is entirely online, you will receive the ETA via email. That is why you need an address to which you have access.

Means of payment – for the same reason as above, you need to have an online means of payment. iVisa accepts multiple methods. You can use a credit or a debit card, but PayPal is accepted as well.
How long is the ETA valid?
It is valid for 5 years after issued or until passport expires.
What are the processing times and prices?
iVisa offers three options to its applicants. The three options are:
Standard processing – if the circumstances allow it, you can go for the slowest and cheapest option. By choosing the standard option, you agree to have your application processed within 24 hours. The cost of this option is USD 22.30.

Rush processing – if time is of the issue, you can choose this option and have your Canada ETA in your e-mail inbox in just 4 hours. However, you will be charged USD 55.30.

Super Rush processing – emergency situation call for the fastest processing time available. Your application is processed within 30 minutes, but the cost is a bit higher. The fee for this option is USD 69.80.
Click here to start your application.
How does the Canada ETA work?
In March 2015, the Canadian Government introduced a new entry requirement known as an Electronic Travel Authorization (ETA). This new ETA has become a requirement for all citizens of visa-exempt countries who travel to Canada by air.
An ETA is electronically linked to a traveler's passport. It is valid for up to five years or until the passport expires, whichever comes first. With a valid ETA, you can travel to Canada as often as you want for short stays (up to six months at a time). The information entered will be sent electronically to the Canada Department of Immigration and we will send your Canada ETA online via email.
How can I apply for a Canada ETA?
Filling out the application form is really easy, and it should not take more than 10 minutes to complete. If you need help, iVisa has an excellent support service that can help you 24/7. The service is free of charge.
The application form has three steps:
The first one asks for your basic information, passport info, and some details about your trip. You are also required to select one of the three available processing time options.

Step number two consists of payment and revision. You must make sure that your application does not contain any errors or typos. Otherwise, your Canada ETA will be invalid, and you need to repeat the process.

The last step is about documents upload. iVisa will ask for a copy of your passport's information page, as well as additional documents should that be necessary. Once all three steps are complete, you can submit your application.
Is it safe to use iVisa to get my ETA?
Many people think that online information leaks and that their personal info is at risk of getting into the wrong hands. However, that is not the case with our services. We provide maximum safety for your personal data, confidentiality, and we invest a lot in the security of our database. Your personal information could not be safer. You can check testimonials of our happy customers here.
I have more unresolved questions, where can I find more info?
Click here to start chatting with one of our customer service representatives, they will answer all your questions. You can also find more info and FAQs here.
---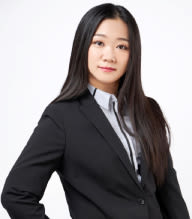 Yixi (Sophia) Li is the co-author of this article. She is a licensed immigration consultant (RCIC) who has been working with an immigration law firm since 2016. She is also a licensed paralegal in Ontario and a notary public. She has a Masters of Law. In 2018, she founded Mainstay Immigration Law Firm and Yixi Li Legal Firm.
---