When you apply online for a Canada ETA with iVisa, you can get it in half an hour if that is what you want. The application process is short and simple, and iVisa provides excellent customer support if you have questions or you need help with the application form. Furthermore, one other service that iVisa offers is the checking of the status of your Canada ETA after you apply. It may come in handy for you to know in which processing stage your application is.

Of course, the processing time options for the Canada ETA contain very small windows in which you can do that. With the Standard processing being the lengthiest (1 business day), a Canada ETA check may seem redundant. Nevertheless, we want to reassure you that the process is moving forward, which is why we give this option even when the timeframe is as small as one business day.
Just to be clear from the start, you should know that once you pay for your Canada ETA during the second step of the application form, iVisa generates an account for you. To check the status of your Canada ETA application process, you have the option to log in to your account and take a quick peek at the application you submitted. Just click on it, and all the information you need to know will be waiting for you there.
If you need further clarification, here is a quick guide as to what you need to do. Once the account is generated, you receive a confirmation e-mail. Within that e-mail, you find a link that redirects you to a page where you have to change the password. It is not compulsory to do that, but you should set a password that is easy to remember. Click on it, create the passcode, and that is about it. You are ready to use your iVisa account.
Another thing you should know is that your Canada ETA arrives in your e-mail regardless of whether you decide to use the account or not. For all you care, you can ignore the e-mail entirely if that is what you want. It does not affect the visa application process in any way.
Lastly, the Canada ETA can be found on iVisa after you log in. We store all of your information so that the next time you want to apply for a visa, your personal information and travel history is there for you. You do not have to go through the process of putting it together again. That, of course, unless your passport expires. In that instance, we will ask for the new one. Also, digital photos should also be changed once every 6 months. Most visas require a recent photograph.
At iVisa, our desire is to make all visa application processes as simple as they can be. We know that you do not want to go through the trouble of understanding immigration law and procedures, which is why we handle all the bureaucracy for you. Our services are meant to take all that away as soon as you provide us with what we need. The Canada ETA check, while not the most necessary feature, is meant to reassure you that things are going as they are supposed to. We hope that you find it useful.
---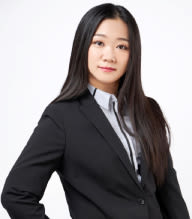 Yixi (Sophia) Li is the co-author of this article. She is a licensed immigration consultant (RCIC) who has been working with an immigration law firm since 2016. She is also a licensed paralegal in Ontario and a notary public. She has a Masters of Law. In 2018, she founded Mainstay Immigration Law Firm and Yixi Li Legal Firm.
---