If you plan to visit Canada soon, either for tourism or business purposes, you need to check if you need a visa. According to Canada's visa policy, the citizens of 58 countries are exempt from getting a visa, but before departure, they need to obtain a Canada ETA. The only exception is represented by the citizens of the United States. They do not need authorization. At the same time, the ETA is required only when the eligible nationalities travel by air.

To check whether or not you need a Canada ETA, you can use iVisa's Visa Checker. You can see it in the top right corner of this page. Access the tool and follow the steps. You will find out what you need to know in just an instant. If the Visa checker lets you know that you are visa exempt and you need the authorization, you should know that you can get the ETA for Canada online. iVisa can help with the application process.
The requirements
The eligibility is not the only requirements you need to meet. iVisa asks a few things from you so that it can start the process. Even so, all the other requirements are easy to meet. You will need the following:
Valid passport – all applicants who wish to obtain an ETA must hold a valid passport that remains as such for at least another 6 months from the date of arrival in Canada. Also, keep in mind that an expired passport also means an expired ETA, and a new passport implies a new ETA as well.

An e-mail address – since the application process is entirely online, you will receive the ETA via e-mail. That is why you need an address to which you have access.

Means of payment – for the same reason as above, you need to have an online means of payment. iVisa accepts multiple methods. You can use a credit or a debit card, but PayPal, Alipay, and WeChat are accepted as well.
Quick note: Brazilian citizens must also hold proof that they had a Canadian visa in the last 10 years or currently have a valid US non-immigrant visa. Otherwise, they are not eligible for a Canada ETA, and they need to apply for a visa at the nearest Canadian diplomatic mission.
The application form
One last requirement you need to take care of is the application form. It is entirely online, and you should not spend more than 20 minutes completing it. iVisa can jump in and help you should you need it. The support service is available 24/7 and is free of charge.
The form is broken down into three simple steps. Step number one asks for your general information and requires you to select a processing time. You are given three options, and they each have their own fee. They are as follows:
Standard processing – if the circumstances allow it, you can go for the slowest and cheapest option. By choosing the Standard option, you agree to have your application processed within 1 business day. The cost of this option is $19.50.

Rush processing – if time is of the issue, you can choose this option and have your Canada ETA in your e-mail inbox in just 2 hours. However, you will be charged $49.50.

Super Rush processing – emergency situation call for the fastest processing time available. Your application is processed within 30 minutes, but the cost goes higher as well. The fee for this option is $69.50.
Step two consists of payment and revision, while the third step is when you need to upload the required documents. When that is done, you can submit your application. As you can see, you can easily get an ETA for Canada online. iVisa makes the process convenient for you. The Canada ETA is valid for 5 years or until your passport expires (if that happens first). You have multiple entries, and you can stay within the country for up to 180 days per entry.
---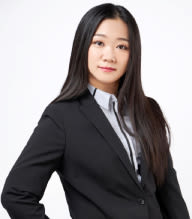 Yixi (Sophia) Li is the co-author of this article. She is a licensed immigration consultant (RCIC) who has been working with an immigration law firm since 2016. She is also a licensed paralegal in Ontario and a notary public. She has a Masters of Law. In 2018, she founded Mainstay Immigration Law Firm and Yixi Li Legal Firm.
---