Canada is an excellent destination for a vacation. You can enjoy the cosmopolitan Toronto, the fantastic parks in Vancouver, and historic Montreal. The fact is that there are attractions for all types of tourists.
But when we plan a trip, questions always pop up: "What are the Canadian border services agency requirements?" or "Do I need a valid visa to visit Canada?".
Don't worry; iVisa is here to help. In this article, you will learn about everything you need to present to the border services officer on arrival.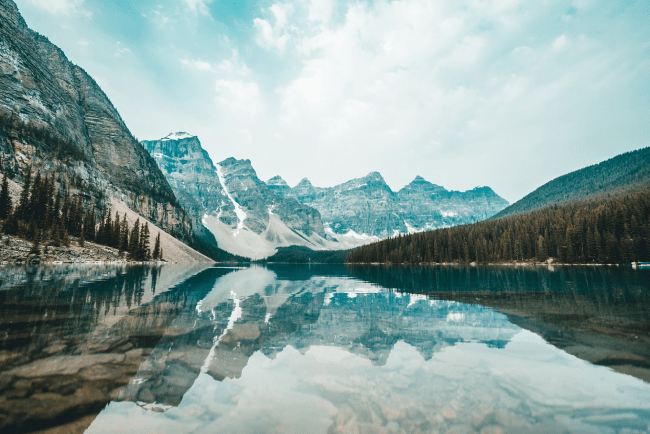 International Travel: Do I need a visa to enter Canada?
Most passengers must present a visa to the border services officer on arrival. Canada Visitor Visa is the best option to visit the country for tourism and business activities. You can also get a visa to visit friends and family members.
Otherwise, there is a list of visa-exempt foreign nationals who can travel to Canada visa free. This also applies to travelers with valid Canadian passports and all Canadian citizens. However, they will still need to get authorization to enter the territory, which is known as the Canada ETA.
You can use the iVisa Checker Tool to verify which documentation your nationality needs for a trip to Canada.
Canada Visitor Visa
The Visitor Visa allows for tourism, meeting family or friends, business activities, and transits through Canada. This is a Canadian visa for temporary residence, valid for up to 10 years after issued and permitting you to stay up to180 days Per Entry in the territory. It's a great option to explore the country over time or if you intend to travel to the country often.
You can count on iVisa to get this document and meet all Canada border services agency requirements. We will guide you through the application process, providing you a manual guide with detailed information.
You will also have exclusive iVisa expert helping you with all your questions about the application steps. We review all documents and will give the instructions to book an appointment at your local application center to deliver your documents and biometric information.
What are the requirements to apply for the Canada Visitor Visa?
The applicant needs to meet a few requirements to get the Canada Visitor Visa:
Must be in good health

Have no criminal or immigration-related convictions

Convince the immigration officer that you have financial reasons—such as a job, home, financial assets, or family— to go back to your home country.

Proof of enough money for your stay—The amount of money you will depend on how long you stay and if you will stay in a hotel or with relatives.
It's not mandatory, but if you are traveling to visit permanent residents or someone with Canadian citizenship, they can write a letter of invitation for your Visitor Visa application. This will count in your favor as proof of your travel intentions.
Documents required to fill out the Canada visa application
The applicant must provide travel documents like in any other visa application. The few documents required to get the Canada Visit Visa include:
Original Passport Personal Details Scan (at least six months validity)

National ID
The government can ask for additional documents, such as bank statements, to prove you have enough money for your stay in Canada. In this case, iVisa will inform you and help you get everything you need for the visa.
Entering Canada: How to apply for a Canada Visit Visa
iVisa will provide all the necessary information to make this process easy and fast. By applying with us, you will have support from the beginning to the end, 24/7. The applicant must follow these steps:
Step one: Fill out the Canada visa application form with your personal information following the Manual Guide, which we will send you via email.

Step two: Double-check that you provided proper identification in the Canada application form is correct to avoid any issues with your Canada application. All the details need to match your supporting documents.

Step three: Upload all supporting documents, and we will carefully review them to ensure they are 100% government-compliant to help you avoid rejections from Canada's government.

Step four: Once we review your application, we will send you instructions to book an appointment at your local visa application center for them to collect your biometric information and for you to submit your application form and documents.

Step five: You will need to pay for the visa and biometric fee at the visa application center service after they collect your biometrics and fingerprints. You will receive a receipt that contains the tracking number of your visa so you can track your application process online.
It's a few steps to get your document to visit Canadian citizens and permanent residents in the country or just enjoy a great vacation in the beautiful landscapes.
Canada Visa exempts: How to apply for a Canada ETA
Visa-exempt travelers entering Canada also need to present an identification document and a travel authorization. In this case, they must apply for the Canada Electronic Travel Authorization (ETA). This travel document is a Multiple Entry permit valid for 5 years after issued or until passport expires after the issue date, allowing a maximum stay of 180 days Per Entry.
The application is online so passengers can get the Canada ETA in just a few clicks. The applicant must fill in the ETA form with personal data and wait to receive the document in the email. Printing it to present to the government of Canada authorities is strongly recommended.
Canada Advance CBSA Declaration (ArriveCAN): Declare your customs
Canada offers a facility for travelers to declare their customs online. It's the Canada's Advance CBSA Declaration, in which you can fill in a customs declaration in a few clicks before departure and have faster border processing.
The facility is available for all travelers arriving through the following international airports: Toronto Pearson International Airport Terminal 1 & 3, Vancouver International Airport, Montreal-Trudeau International Airport, and Winnipeg Richardson International Airport.
Children traveling
Suppose you will enter Canada with children or minors. In that case, you may carry proper identification, such as legal custody documents if you are a legal guardian or a birth certificate if you are the parent.
For those traveling with children, it's necessary to present a consent letter if:
You share custody of the minor, and the other parent or legal guardian is not traveling with you,
You are not the parent or legal guardian of the minor, This consent letter must include the custodial parent's or legal guardian's full name, address, and telephone numbers.
Ensure the children also has a visa to travel to Canada.
Canada COVID-19 restrictions
Since September 2022, the Government of Canada announced the removal of all COVID-19 entry restrictions. So you don't need to present a negative PCR test result or proof of vaccination. Quarantine and isolation are not required as well.
Where can I learn more about travel documents to Canada?
If you have questions about travel documents for Canada, you can contact our customer support team online or by email [email protected]. They are available 24/7 to assist you with any difficulties or doubts.