Since the start of the Covid-19 pandemic, the world has had to adapt to the constant changes that each country has had to make to ensure the safety of its citizens, including Canada. This usually includes COVID-19 testing, quarantine, and isolation protocols.
Canada is no different and is constantly updating its measures to protect the country. On October 1st, 2022, the government of Canada lifted all COVID-19 restrictions to visit Canada.
In this article, we will provide you with updated information regarding COVID-19 measures in the country, PCR testing requirements, as well as practical information on how to travel safely to Canada.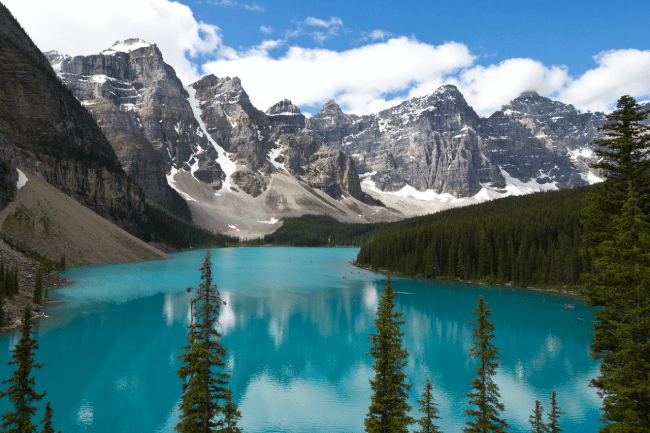 COVID-19 entry and arrival PCR test requirements for Canada
There are currently no testing requirements to enter Canada. While COVID-19 testing is not mandatory it is always recommended to stay safe and do a test before you depart for any kind of trip. If you test positive for COVID-19, please consider delaying your trip until you feel well enough to travel again.
You do not need to show a negative test result, PCR test result, or rapid antigen test results to boarding staff or border officers at Toronto Pearson Airport or other points of entry.
Please note that since January 5th all travelers who are two years of age and older, coming from China, Hong Kong or Macao, will need to provide evidence of a negative PCR or Antigen test result, taken no more than two days before their departure.
Do I need to present proof of vaccination against COVID-19 to enter Canada?
No, the government of Canada no longer requires you to submit or present any COVID-19 vaccination certificates or to enter the country.
However, remember that this information can change rapidly, so we always recommend checking the latest updates from the Canadian government prior to your trip.
Do I need to quarantine when arriving in Canada?
There is no designated quarantine facility anymore. The government of Canada has lifted the quarantine requirements to enter the country. Therefore, you are free to enter and enjoy your travel from day one.
Do I need a health declaration to enter Canada?
No, a health declaration is no longer required to enter the country. Instead, you will only need to present the necessary documents to enter the country, such as the Canadian Visitor Visa or Canada ETA, depending on your nationality.
Other Canada entry requirements
What has remained constant, is the request for entry documents according to your nationality. Some of the most common documents the Canadian government requests from foreigners are the Canada Electronic Travel Authorization (ETA) and the Canada Visitor Visa.
About the Canada Electronic Travel Authorization (ETA)
Canada's Electronic Travel Authorization (ETA) is a travel document that allows all visa-exempt foreign visitors to visit Canada. This travel document is valid for five years from the date of issue. In addition, it is a multiple-entry visa and allows a maximum stay of 180 days per entry.
To apply for a Canadian ETA, you must provide the following:
Valid passport - It is essential to present an ordinary passport valid for the duration of your stay in Canada.

Travel information - You must present proof that shows the purpose of your visit, such as reservation for accommodation, travel itinerary, and a return ticket to your home country.

Email address - Provide your valid email address to receive the confirmation of the approved ETA.
About the Canada Visitor Visa
You can now apply for the Canada Visitor Visa with the help of iVisa. We created a simplified application process, making the form 50% shorter and very easy to answer, so you can obtain your Canada Visitor Visa without any hassle.
In addition, you'll receive a detailed PDF guide with tips and instructions, plus access to an iVisa expert that is there for you 24/7 to answer any questions you may have.
All you need to apply is:
A valid passport - The passport should have a minimum validity of six months. Scan the personal details page, with your birthdate and country of origin.

Applicant photo: You will need to upload a digital passport-sized photo and bring one to your biometrics appointment. If you don't have a photo, use the iVisa digital photo service.

Your IMM 5645 form: We will send you your form via email once you've applied online.

Email address - Receive the electronic visa and all the information directly in your email inbox.
How to apply for the Canada ETA or Visitor Visa
The online application process for these documents is simple, but slightly differs. In general the application processes look like this:
Step 1 - Complete the visa application form with your personal details and travel information.

Step 2 - Verify that all the information you have entered is correct. Make sure all your information matches your documents. Once you are sure everything is correct, you can pay for the processing fee.

Third step - Upload all required documents and submit your visa application form. In case of the Visitor Visa application, you'll receive detailed instructions along the way to avoid rejections.
Do you need more information about PCR tests or travel documents for Canada?
If you have questions about the Canadian ETA or Canada Visitor Visa, contact our customer service team via online chat email them at [email protected]. We have a team of experts who are available 24 hours a day in case you have any concerns.