The Spouse Visa is an option to bring common-law partners and children to Canada with you. A person with Canadian citizenship or a Canadian permanent resident can apply for spousal sponsorship and reunite the family, according to Canadian immigration law.
The spousal sponsorship applications aren't an easy task. The Canadian government has a lot of eligibility requirements, and you must submit documents during the process. Unfortunately, iVisa doesn't offer this visa, but this article will provide helpful information about the Spousal Sponsorship Program, so you can be prepared for the application.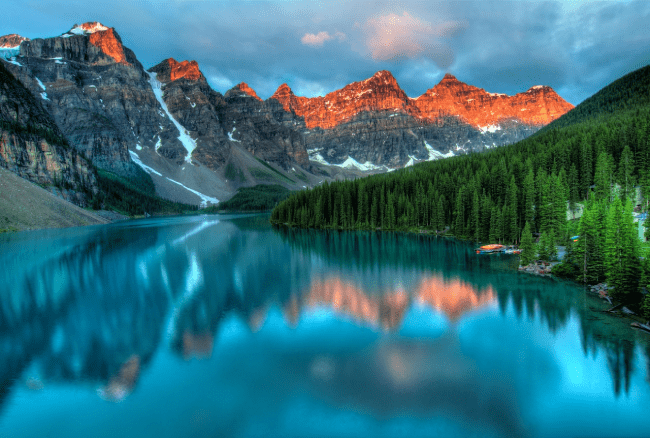 Spouse Visa: How can I bring my wife to Canada?
Suppose you are married or have a common-law relationship but are in Canada, and your family is from abroad. The Canadian spousal sponsorship is a way to keep your partner and dependents in Canada with you. You apply to be a sponsor, promising you'll provide financial support, and they apply to be sponsored. It's a family-class visa for Canadians and permanent residents to be reunited with their foreign national families.
The sponsor must guarantee financial support for basic needs in the Canada spouse visa application. The spouse or common-law partners and their dependent children must have access to food, clothing, shelter, and other needs for everyday living. They also have to guarantee health needs, such as dental care, eye care, and other needs that the public health services don't cover.
The sponsorship agreement won't be canceled if the situation changes. So, you still have to provide if the sponsored spouse becomes a Canadian citizen, if you become divorced or separated from the sponsored person, if you or the person you sponsor moves to another province or country, or if you have financial problems.
Who can apply for this visa for a spouse or common-law partner?
Any Canadian, Registered Indian, or permanent resident of Canada who is 18 years of age or older can be a sponsor for a spousal sponsorship application. The application can include a spouse or common-law partner and their dependent children or your dependent children.
The length of the undertaking is three years from the day your conjugal partner, spouse, or common-law partner becomes a permanent resident. For dependent children over 22 years of age, it is three years from the day they become permanent residents. And for dependent children under 22 years of age, the undertaking is 10 years from when they become permanent residents or until the child becomes 25 years old, whichever comes first. Be aware that the length of undertaking for residents of Quebec is slightly different.
What are the benefits for a spouse and dependent children with this visa in Canada?
The Spouse Sponsorship program allows Canadians and Canadian permanent residents to sponsor their spouse or common-law partner with a Permanent Resident status. Upon receiving the sponsorship from their partners, this visa category allows them to come live, work, and settle permanently in Canada. But be aware that it is still necessary to apply for a work or study permit if they want to do these activities.
How to apply for a Spouse Visa in Canada?
Spousal sponsorship applications have different steps to follow. It's important to submit all of the documents required for a successful application for the spouse, common-law partner, or conjugal partner.
Step 1- Apply to sponsor: The sponsor must download and complete the PDF forms from the Canadian embassy and digitally sign them, along with the person they are sponsoring (principal applicant). The person they sponsor (the main applicant) must upload their online application electronically and sign it.

Step 2 - Apply to be sponsored (permanent residence for a spouse/common-law partner): They must sign in or create a Permanent residence online application portal account, fill out digital forms online, and submit them along with digital document photos. If you don't have a photo, you can count on iVisa Photo Service to get one that follows all of the document requirements.

Step 3 - Pay the Canada sponsorship application fees: In most cases, the spousal sponsorship fees will include processing fees for you, the people you're sponsoring and their dependents, the right of permanent residence fee, and the biometrics fee.

Step 4 - Send additional information during processing: The Canadian government will ask the person you're sponsoring to submit their medical exams, police certificates, and to visit a biometric collection service point. Usually, you have 30 days to go to one of the biometric collection service points.

Step 5 - Submit your online application: Ensure you answered all questions and that you have an online application electronically signed. Include your processing fee receipt and upload all the supporting documents, such as birth certificates, marriage certificate, and embassy forms.
You can see more detailed information on the Canadian government's website, as well as all the forms you need to fill out.
How long does it take for the Canada spouse visa?
The Spouse Sponsorship applications take approximately 12 months to process from start to finish. Usually, they are not processed faster than 12 months, but they can take longer, depending on the nature of your case.
Can my spouse visit me in Canada while waiting for sponsorship?
Yes, your family members can visit you while they wait for the sponsorship. But for that, they need to apply for a visa to enter Canada. A Visitor Visa is a great option to get a visa quickly and easily since it has an online application. It's valid for 10 years and allows for a 6-month stay.
Government Processing Fees: How much does a Canadian citizen or permanent resident pay for a family sponsorship?
The values depend on how many people you will sponsor. Check the fees in Canadian dollars:
Sponsor your spouse or partner: $CAN 1,080 - Includes the sponsorship fee (C$75), principal applicant processing fee (C$490), and right of permanent residence fee (C$515).

Sponsor your spouse or partner without right of permanent residence fee: $CAN 565 - Sponsorship fee (C$75) and principal applicant processing fee (C$490).

Sponsor a dependent child: $CAN 150 - Includes a sponsorship fee (C$75) and processing fee (C$75) per child. This is for an application without a spouse.

Include any dependent child: $CAN 155 - Include any dependent child on an application with your spouse or partner (C$155). Cost per child.
Canada Visitor Visa: Another option to enter Canada
The Visitor Visa can be an easy process for your family to travel to Canada while you wait for the Spousal Sponsorship Visa for your Spouse/Common-law partner. This online application has a few requirements and allows you to travel to Canada for tourism, business, or to visit friends or family. It is valid for 10 years, and you can stay in Canada for up to 6 months per visit.
At iVisa,we created a simplified form: it is 50% shorter, faster, and it's easy to answer, so you can forget all the paperwork. We do the hard work, and you can plan your trip worry free.
We assign you an iVisa Expert who will guide you through the process from start to finish, helping you avoid getting rejected by the government.
Documents required to apply for a Canada Visitor Visa
The applicant must provide some essential documents. You must have the following items to apply.
Passport Personal Details Scan

National ID

Email address - iVisa will communicate with you and send a detailed manual to help you during the process.

Payment method - A credit or debit card to pay the fees.
How do I apply for a Visitor Visa online?
You just need to follow these steps:
Step one: Fill out the visa application form with your personal information and the help of the Manual Guide we send you via email.

Step two: Double-check that all of the information in the visa application form is correct. We want to ensure your application runs smoothly. All the details need to match your supporting documents. Once everything is correct, you can pay the visa fee with a credit or debit card.

Step three: Upload all the supporting documents and submit your visa application form. Ensure that the scan is clear.

Step four: We will carefully review your application so it can be 100% government-compliant and you can avoid rejections.

Step five: Once we review your application, we will send you the instructions to book an appointment at your local visa application center so they can take your biometric information.

Step six: After providing your biometrics and fingerprints, you must pay for the visa application center service. You will receive a receipt that contains the tracking number of your visa so you can track your application process online.
You can contact your iVisa Expert anytime during the application process. Your iVisa Expert will always be there to guide you and answer any questions you may have.
Where can I learn more about Canada Visas?
You can always contact our customer support team if you have any questions about the Sponsorship application, Visitor Visa, or other travel documents for Canada. They are incredibly helpful and experts in processing travel documents, available 24/7. If you prefer, you can also email [email protected].