Did you know that the Chinese government has started issuing visas for citizens of Ireland? Even though the border is still closed for tourism entries, the government has begun to grant visas so you can anticipate your trip.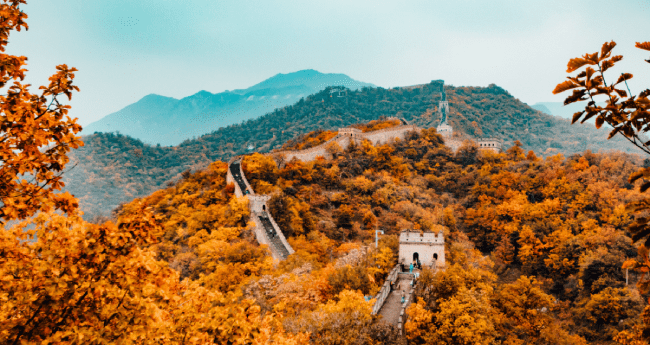 At iVisa.com, we will help you with this process by offering you the China Visa Application form and preparing you for your appointment. China Visa for Citizens of Ireland - Interested? Read more about it on our FAQs.
Frequently Asked Questions
What are the COVID restrictions to enter China?
You must present 2 COVID-19 tests; a negative PCR and IgM antibody test result. Both need to be taken 48 hours before leaving the country of origin. In addition to the COVID-19 test, you will need to quarantine for 14 days at any government facility or hotel. China Visa for Citizens of Ireland - This information may change with time, so we recommend you to check our FAQ section constantly to keep updated.
What is the China Paper Visa, and how can I apply for it?
The China Paper Visa is a visa document that allows citizens to enter the country for any tourism purpose. You can apply for a single-entry or multiple-entry type of visa: both will give you a maximum stay of 60 days per entry. However, this is a physical document, so you will need to apply for the China Visa Application Form first and then submit it at the China Visa Application Center closest to you.
China Visa for Citizens of Ireland - There are simple steps you must follow to get your China Paper Visa:
Step 1: Complete the iVisa.com forms with your personal information. Then, pay for the China Visa Application Form and your Preparation Guide to be delivered.
Step 2: Once you get your China Visa Application Form, you can complete it with the help of any of our experts.
Step 3: Finally, take the Application Form with all the documents required to the Application Center and present them. They will tell you when you will get a response about the China Paper Visa.
China Visa for Citizens of Ireland - Remember this visa is not electronic, and you will need to get an appointment at the China Visa Application Center.
What documents do I need to apply for my China Paper Visa?
You will need to present at the Application Center the following documents:
Printed application form with a recently taken passport photo.
Valid passport with at least 1 year of validity and 2 blank pages at any part of the passport for the visa.
Your hotel reservation and air ticket information
Any proof of residence: ID, driver's license, or a utility bill. China Visa for Citizens of Ireland - All the documents must be in perfect condition.
What is the cost to obtain the China Paper Visa?
You can choose between 3 alternatives for the iVisa.com services:
Standard Processing: If you are not in a hurry, this alternative is the best option.
Rush Processing: If you don't want to wait much time.
Super Rush Processing: If you need to apply for your visa as soon as possible, this is for you.
China Visa for Citizens of Ireland - You will need to pay the government fee at the Application Center.
Can iVisa.com be reliable?
Of course! We have been offering travel document processing services for years, and we have always delivered as promised. As a result, hundreds of clients trust us and our processes.
China Visa for Citizens of Ireland - Read our review section to learn about our former clients' feedback.
I have some questions about iVisa.com. Who can I talk to?
You can always contact our customer service team to ask them about our services. They will gladly help you 24/7.
iVisa.com Recommends
Ready for your trip? It's time to decide which places are the most interesting to visit; one of our recommendations is Hong Kong, an iconic city full of adventures in every corner.
Hong Kong is considered one of the most dynamic and exciting cities globally due to its colonial past and its rich mix of old and new China. Places like the famous high-tech banking and commercial center, modern hotels, and luxury stores rub shoulders with many examples of an older, more traditional way of life, making it attractive to many tourists.
There are several tourist attractions you will find in the destination. You can choose between taking the famous Star Ferry service, departing from Victoria Harbour to the mainland, or taking the funicular to the top of Victoria Peak, which offers the best views of the region.
If you prefer, you can always spend an evening exploring the Temple Street Night Market, one of Hong Kong's best street markets.
Also, consider heading out on one of the hiking trails for great views and unique experiences. Hong Kong has this and much more for you to enjoy on your trip.