Once you obtain the China Visa, you can stay a maximum of 60 days per entry. This paper has multiple entry options. If you have decided to travel to China soon, start your process with iVisa.com. We can help you with the first part that entails an application form. Also, we will provide a preparation guide to help you with the following steps.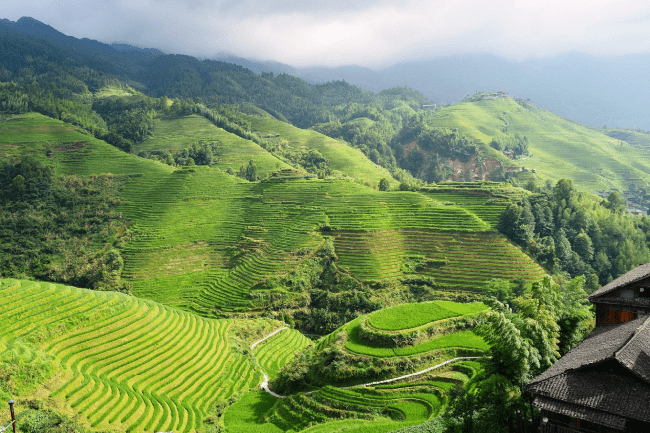 Our effortless procedure is all you need for your next trip to China. Our team is ready to accompany you every step of the way. We can tell you more about the China Visa how long can I stay?
Frequently Asked Questions
What are the COVID guidelines in China?
As of today, you don't need a COVID vaccine certificate to enter China. Also, you must take a PCR test before your trip and display the negative results. Upon arrival, health authorities will request you to have another COVID test. In addition, you must comply with a quarantine requirement. The timeline for this protocol will depend on the country you come from.
Explore our FAQ section for the latest news about traveling to China during COVID.
Explore all about the China Visa how long can I stay?
What is the China Visa, and what are the steps to apply?
The China Visa is the official document that permits your entry to China. The visa provides a maximum stay of 60 days in China and multiple entries. Although it's a paper visa, you can start the procedure with some online steps. iVisa.com can help with the online application and further instructions for the last steps.
Explore the three digital steps:
First: Complete the application form with trip information and select a processing time.
Second: Check your information and pay for the professional service with a debit or credit card.
Third: Upload the necessary documentation and apply.
After receiving the required documentation and preparation guide from us, you must visit the China Visa Application Center to finish the visa process.
Keep checking more about the China Visa how long can I stay?
What are the costs and processing times?
Standard Processing Time: We can work at a regular pace for the lowest fee.
Rush Processing Time: If you need us to work faster, choose the rush service.
Super Rush Processing Time: Your documentation will arrive as soon as possible.
Trust our team and check the China Visa how long can I stay?
What are the requirements?
Make sure to have these items:
Valid passport: Your passport must have a minimum validity of 6 months and 2 blank pages.
Hotel booking.
Email address: Receive your documents digitally.
Payment method: Decide between a credit or debit card.
Let us tell you more about the China Visa how long can I stay?
Is iVisa.com trustworthy?
Of course! Countless travelers have trusted our services for years. For this reason, we can tell you all about the China Visa how long can I stay?
Explore our customer reviews for more information about our services.
Where can I find more information?
Communicate with our customer support team that is available at any time. We can discuss the China Visa how long can I stay?
iVisa.com Recommends
Head to Xi'an, where you can explore the gorgeous Pagoda of the Great Wild Goose, a historic site rising 64 meters. This sacred site has survived the Tang Dynasty from AD 618-907. Also, check the Pagoda of the Small Wild Goose, built in honor of the Tang Emperor Gaozong. Next, visit the Historical Museum of Shaanxi Province, China's most relevant archaeological museum. It illustrates the origins of Chinese culture from prehistory times up to the Qing period that finished in 1911. Another spot you shouldn't miss is the Town Walls that gather four gates and several watchtowers.
Make your way to the majestic Li River for a cruise exploring the cities of Guilin and Yangshuo. The 83-kilometer trip passes through Chinese villages, which will provide a closer look into Chinese living culture. Take a few days to explore Yangshuo and enjoy the bamboo rafts along the Yulong River. Take a trek to Moon Hill for the best views of the town. The impressive Liu San Jie Impression Light Show is another attraction you must visit.