Chinese immigration authorities issue visas for different purposes. For example, you have the Business eVisa on Arrival, which is available for business in China. On the other hand, you have the China Visa for tourism, which we will explain below. Make sure to confirm what visas are available for your nationality. Luckily, iVisa.com can help you with this task.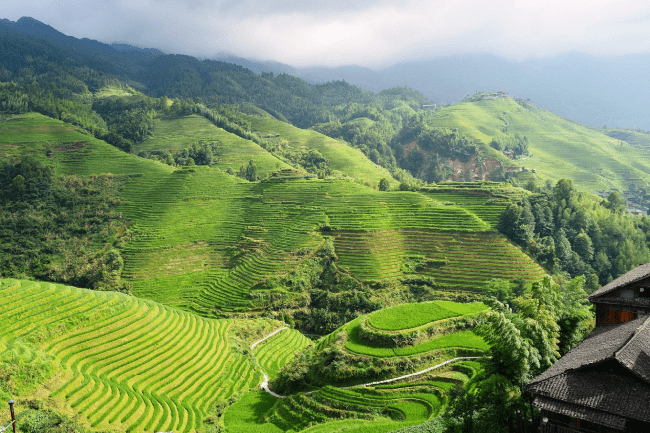 We offer a simple process that will only take you a few minutes to complete. Trust our team can check more about the China Visa types explained. We have the right expertise to help you.
Frequently Asked Questions
What are the COVID guidelines in China?
Health authorities in China don't request a COVID vaccine as a requirement. Still, all travelers must take a PCR test before traveling to China and display negative results. Also, they must test again upon arrival in China. There is a mandatory quarantine in place, and the period will depend on the country you come from.
We will update our FAQ section as soon as new rules or changes appear. Check it before you travel to China.
Keep exploring the China Visa types explained.
What is the China Visa, and how can I apply?
The China Visa is an official travel document that permits your entry to China. It's available for tourism and provides multiple entries to the country. You can stay up to 60 days per stay with this visa.
iVisa.com can help you with the first online steps and provide a preparation guide for the last part of the process.
The application process goes as follow:
First: Respond to the questions in the application form and pick a processing time of your preference.
Second: Review your application and proceed to pay for the service with a debit or credit card.
Third: Upload the necessary documentation and apply.
Expect an email from our team with the required documents. Then, follow our preparation guide and visit a China Visa Application Center to continue the process.
Learn more about the China Visa types explained with us.
What are the costs and processing times?
Standard Processing Time: We will process the travel document at a regular time.
Rush Processing Time: Our team can work faster on your travel requirement.
Super Rush Processing Time: Receive your travel document sooner.
Let us tell you more about the China Visa types explained.
What are the requirements?
Collect the following requirements:
Valid passport: Your passport must have 2 free pages for stamping and a minimum validity of 6 months.
Hotel booking.
Email address: Receive your documents digitally.
Payment method: Pay with a credit or debit card.
Continue checking the China Visa types explained with us.
Can I trust iVisa.com?
Of course! We have implemented strict security measures for all our services. We know what you need for the China Visa types explained.
Explore our customer reviews and confirm our previous customers' satisfaction.
Where can I find more information?
Get in touch with our customer support team available at any time. We can answer your inquiries about the China Visa types explained.
China is waiting for you!
iVisa.com Recommends
Explore the gorgeous Zhangjiajie National Forest Park in Hunan. The hit movie Avatar got its inspiration from the beautiful natural landscapes of the park. Its unique rock formations seem taken out of a sci-fi movie. One of these pillars rises 1,080 meters and is known as Avatar Hallelujah Mountain. We recommend taking a guided tour to explore all the marvelous wonders the park has to offer. Also, check the Bailong Elevator, or locally known as the Hundred Dragon Sky Lift. The elevator takes up to 50 people up to 326 meters skyward in less than 2 minutes. It provides dramatic views of the park. Continue to the Zhangjiajie Grand Canyon Glass Bridge for visitors without fear of heights. It was opened in 2016 and is the highest pedestrian bridge in the world. It stands 300 meters above the ground and goes over 430 meters through an incredible cliff. If you want some adventure, we're sure you will find it here. We know you will have the best snapshots from these viewpoints. Travel to China now!