In this world where many situations can rewrite the rules on how people can come and go through countries, the government of the People's Republic of China has no choice but to change their entry policies and require travelers to provide travel documents like visas to enter their territory. Therefore, China has implemented a means to extend the duration of a traveler's visa. Per the update, the China visa extension will be available as long as the traveler goes to the embassy. However, this country also allowed to accelerate the process to obtain a Paper Visa or even a Group Visa through any authorized online website.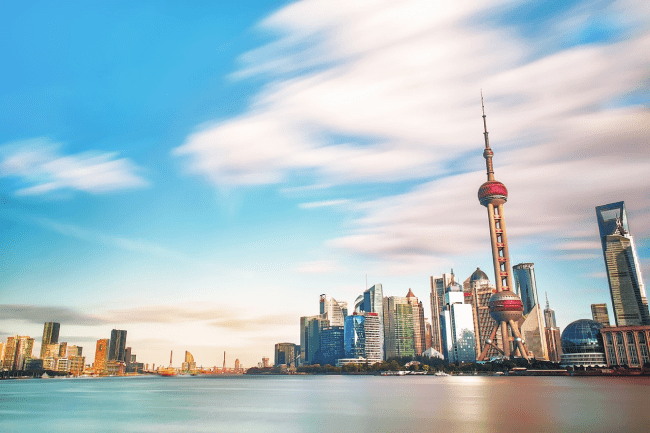 This travel update is a good thing for travelers. They would not be forced to be exposed to volatile immigration procedures, local and international border closures, and even natural disasters. The best thing about it is that you can apply for your documents using iVisa.com's service since this is one of the authorized companies to process these types of requirements.
China also implemented other rules to make sure that only those who are qualified to enter the country will be able to enter. The government is requiring travelers to provide supporting documents in addition to their visas. These documents are the Health Declaration Form and the Self-Declaration Form, both of which are declarations of the current state of health of its holder. They are available online rough trusted travel website iVisa.com.
Travelers are generally advised to get their travel documents online before going on their trip to China. This is to make sure that everything is ready for the trip and the traveler won't have to waste time and money obtaining correct travel documents at the airport or elsewhere. You can receive more information about it with the FAQs below.
Frequently Asked Questions
Why is China requiring visas from travelers?
This requirement is important to control more effectively the entry of tourists to China. This country has high passenger traffic and it's also a country with many inhabitants. Therefore, it's not impossible to believe that tourists and Chinese citizens are more exposed to sudden risks such as natural disasters or emergencies.
How can I know if I'm eligible for the China Paper Visa?
If you want to know this information, we recommend you to use our Visa Checker Tool. Once you enter this website, you have to select the country of origin on the drop-down menu and also choose "Taiwan" as your destination country. This way, you'll be able to confirm if you need a visa or if on the contrary, you require another type of document.
Please note that iVisa.com will offer you a fast process to get your Interview with the Chinese government, but that doesn't mean that you'll immediately get the Paper Visa. It only means that you'll have a bigger chance to receive this document and you'll also be able to obtain it faster than doing the process by yourself.
What documents are required to apply online?
You'll be able to apply online using iVisa.com's service as long as you offer these documents:
Valid passport and a scanned copy of it.
Passport photograph You can use iVisa.com Photos to get your photo quickly.
Flight Itinerary (if required).
Hotel Reservation or Invitation letter
Proof of legal residence(if required).
A valid email address to obtain the documents.
Payment alternatives like Paypal or credit/debit card to pay for the documents.
Remember to print your application form once you go to the interview appointment.
What are the processing times and prices?
The price for your Chinese Paper Visa or Group eVisa will depend on your country of origin, so the prices can't be always the same. Nevertheless, we can offer you the average price for the Paper Visa so you can have a better idea of the procedure options:
Standard Procedure Period – With this option, you'll receive your documents in 4 days if you accept to pay USD $50.99.

Rush Procedure Period – This time, you'll be able to receive your document in 2 days if you pay USD $88.99.

Super Rush Procedure Period – The price for this option is USD $130.99 because you'll only wait 6 hours.
How can I apply for my Chinese documents with iVisa.com?
With iVisa.com, you won't have to spend too much time in tedious forms. iVisa.com's online method is quite easy if you only follow these steps:
First, fill in the online form with your basic information, which includes your name and your passport ID. Once you finish this part, then you can proceed to select the processing time.
Second, confirm that your details are well-written and only after you're sure of that, you can continue with the service payment.
Third, upload the requirements needed and click on the "submit" button to send your application form.
Now it's time to wait for your approval, which will be delivered via email, so be sure to provide a valid email address before sending the online form. Remember that you'll receive not only the interview appointment but also the other instructions to follow once your interview date comes.
Does China ask you to provide a Health Declaration Form?
This could be a demanded requirement before entering the country. The Health Declaration Form is a document that comes from health authorities in the country where the traveler came from, and it contains information regarding the current state of health of its holder. It also contains the holder's travel history, specifically the places and countries he/she's been in in the last 14 days.
Why do travelers need to request travel documents through iVisa.com?
1.Travel documents are easier to obtain when requested through iVisa.com. You don't have to go through an actual government office to get one. All you have to do is to pull up the iVisa.com website, apply for the service that you need, and wait for the document to be processed and sent to your email. No commutes and no annoying queues. Get your travel documents even while staying at home.
2.You spend as little time as possible with the task. Going online means you don't have to drive to the government building where you will request for the paperwork. You won't have to stand in line and wait for the clerk for long periods. You can instead use that time to see to the tasks and activities that matter to you, with the least amount of stress possible, all while waiting for your documents to be sent through email.
3.Perhaps the most important benefit of requesting for your travel documents through iVisa.com is that you can do it from anywhere, even from the comfort of your home.
How safe is to use iVisa.com's service?
You can feel relieved that iVisa.com has a reliable system carefully designed to make sure that your information won't be at risk. Also, we have an amazing team that will work with your application form the best and faster way possible. If you're not sure about these details, you can check our clients' reviews here.
Where can I get more information?
Do you need more information? Get it here at iVisa.com. Or you can send us an email at [email protected] if you have questions or concerns.