By now, many countries have decided to take key measures to control the entry of emigrants due to the pandemic caused by the COVID-19. This virus is highly contagious, which is why it was necessary to create safe systems to protect the health of all people, including travelers.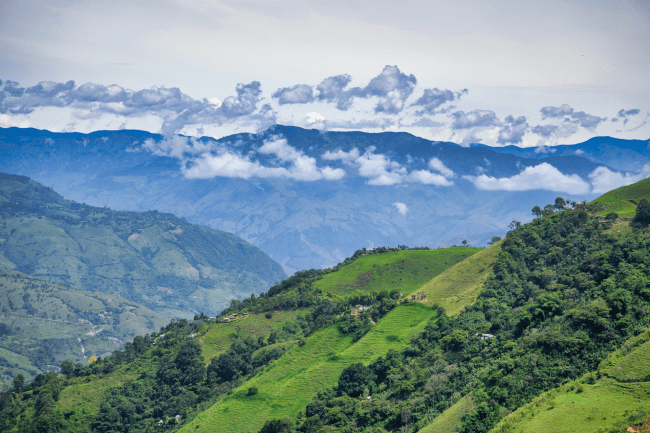 An example of this can be seen in Colombia, as this country decided to implement the Colombia Check-MIG both for foreigners entering the country and for nationals wanting to travel abroad. It's an easy document to obtain, as it doesn't require a visit to the embassy. You can receive it in your email inbox by using iVisa.com, a third-party company that works efficiently to process travel documents like this one.
You can read more about Colombia Travel Restrictions and other useful tips in the following FAQs.
Frequently Asked Questions (FAQs)
What is the Colombia Check-MIG system and why is it important?
One of the first things you should note about the Colombia Travel Restrictions is that every foreign citizen must apply for the Colombia Check-MIG before entering the country. This document is delivered via email inbox and you can apply for it on iVisa.com as it doesn't require you to assist in an embassy. The document is totally online.
The Colombian system created for this document is electronic and it was necessary to prevent the contagion of COVID-19 into the country. That's why the Colombia Check-MIG is mandatory not only for foreign travelers but also for Colombians visiting other countries.
The Check-MIG is not a Paper Visa nor an eVisa. If you need a visa to enter Colombia, you'll have to apply for that separately. You can check that information and other Colombia Travel Restrictions on iVisa.com.
Do I need a COVID vaccine or vaccination certificate to enter Colombia?
No, you don't. COVID vaccine or vaccination certificates are not required to enter Colombia. However, if you're fully vaccinated, you're exempted from testing requirements.
Accepted vaccines are those authorized by WHO. Travelers are considered fully vaccinated if all doses of a vaccine against SARS-Cov-2 have been administered at least two weeks before traveling.
Since information may change quickly, we advise you to follow up on the latest Colombian travel updates and/or contact your local embassy.
Do I need to take a COVID-19 PCR test before traveling to Colombia?
COVID test prior to arrival: PCR within 72 hours or antigen within 48 hours for travelers aged 18 and over with an incomplete vaccination scheme or those without proof of full vaccination at least 2 weeks before traveling.
How can I see if I'm eligible for this document?
The Colombia Check-MIG is an obligatory document for everyone, even national citizens wishing to visit other countries. However, you might need other documents depending on your nationality, which is why we recommend you use iVisa.com to confirm.
What requirements should I get to apply for the Colombia Check-MIG?
Before applying for the Colombia Check-MIG, you need to get a few documents first, which shouldn't be challenging as iVisa.com ask you minimal effort to complete the application process.
This is the following list of things you need to apply for the Check-MIG:
Your passport with a physical copy of the information page. It must be valid once you enter Colombia.
Your email address because we'll send you the document via email inbox.
A credit/debit card or Paypal because you'll have to pay a small fee with iVisa.com
What are the processing times and prices?
iVisa.com asks you to pay a small fee because we can give you the document quickly and safely by simply filling in an easy online form that won't take you too much time.
As for the prices, iVisa.com gives you affordable plans, meaning that you'd have to pay just once so you can obtain your document via email inbox. You wouldn't have to pay again unless you apply for a new document.
Your options with iVisa.com are:
Standard Processing Option: With a waiting period of

24 hours

and a total price of

USD $24.99

.
Rush Processing Option: With a waiting of only

4 hours

and a total price of

USD $45.49

.
Super Rush Processing Option: This option takes only

30 minutes

, which is why it costs

USD $76.99

.
How do I apply for the Colombia Check-MIG?
By using iVisa.com to apply for the Colombia Check-MIG you won't have to stress about long forms or time-wasting queues as we process your document completely online. But, in comparison to other online websites, we can process this document at any time, so you can apply from home, from your favorite café, or anywhere, as long as you have a WiFi connection.
This is all you have to do:
First, you have to complete the online form available on our website and choose the best processing time according to your needs.
Second, you have to verify that the information you offered is correct so you can continue with the payment part, which is quite easy if you use your Paypal account or a credit/debit card.
Third, get your documents ready so you can upload them and then finish the process.
As soon as you complete the process, just wait for your Colombia Check-MIG, which will be delivered to your email inbox.
If you have questions while completing the form, contact iVisa.com's customer center for personal assistance.
Do I need to self-isolate once I arrive in Colombia?
Quarantine isn't one of the Colombia Travel Restrictions when arriving there. However, this information might change depending on the emergencies in the country, so stay alert to that.
Remember to apply for the Colombia Check-MIG before entering the country.
Is it safe to use iVisa.com?
Yes, you can feel safe when using iVisa.com's online form because we have a guaranteed electronic system that won't endanger the database of the website. That's why we've been so well-reviewed on pages like Trustpilot, and you can check those reviews here.
I still have questions about this process, can I get more information about Colombia Check-MIG?
Yes, you can find more information about the Colombia Travel Restrictions and the Colombia Check-MIG by contacting iVisa.com's customer service. You can also click on this link if you still want to read other useful details about travel documents around the world so you can save time for your next travel!