After almost a year of severely limited or no travel, we're all itching to plan vacations for 2021. With the promise of a vaccine being rolled out by spring, there's finally a glimmer of hope for international travel.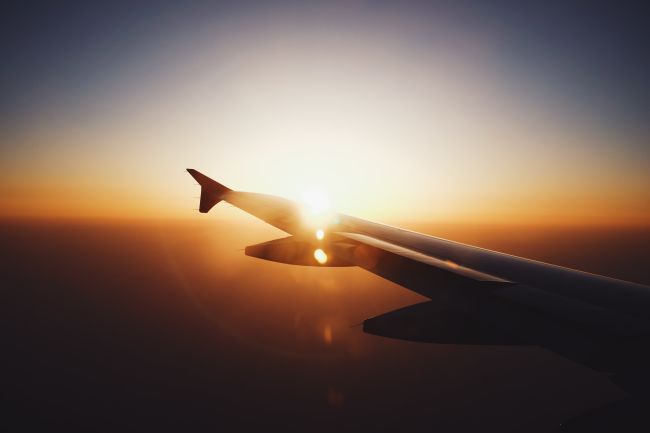 We can't deny that travel in the post-pandemic world will be different from what we're used to. After all, it's going to take a while for the vaccine to become available worldwide. Until then, we will still have to factor in Covid-19 tests, new travel requirements, mandatory quarantines, and travel restrictions.
But it's a start. For those wondering when will it be safe to travel again - we say with glee that it might be sooner than you think! In fact, we've rounded up some safe travel destinations that are currently welcoming international tourists, as well as places offering travel incentives.
If you're dreaming about Caribbean vacations on the beach or discovering exotic cities, this one's for you.
Travel safety
The question on everyone's mind is, when will it be safe to travel again? With news of a Covid-19 vaccine being right around the corner, we're truly confident that we can resume safe travel soon.
So what's the latest with the vaccine?
In November, Pfizer/BioNTech announced that their vaccine proved to be over 90 percent effective during trials. Now, patients in the UK have officially started receiving the two-dose vaccine.
Meanwhile, two further vaccines are hot on their heels. We have Russia's 'Sputnik V' and that of Massachusetts-based vaccine developer Moderna. Both of these are still undergoing trials; however, like Pfizer/BioNTech, they are slated as 95% effective.
While none of the above vaccines is fully approved for widespread distribution, the reports are encouraging.
The prospect of a vaccine being available next year opens the door to international travel and the opportunity to start making plans. Once we have a certified vaccination, we expect to see travel return to its full might.
Where can you travel right now?
We're sure you also want to know exactly where can you travel right now?
While travel restrictions do remain in place, a number of countries have been declared 'safe destinations.' In fact, many have launched travel incentive schemes - which we'll come to shortly.
Ultimately, your passport determines where you can travel right now. Stringent European travel restrictions remain in force for those who aren't citizens of the European Union or the Schengen Area. Most recently, rules have eased for residents of Australia, Japan, New Zealand, Rwanda, Singapore, South Korea, Thailand, and Uruguay.
All EU countries set their own rules, so if you intend to travel within Europe, please check the specific regulations. If you decide to book any international travel, you'll need to evaluate the risks.
Do consider purchasing travel insurance at the time of booking. This way, you can claim your vacation money back if your passport is no longer accepted at the last minute. You may also wish to register with your embassy - this is something iVisa can support you with.
Where can Americans travel now?
US citizens, in particular, have felt the weight of international travel restrictions this year.
In light of efforts to create safe travel passages, countries have begun opening their borders to Americans. However, many impose a 14-day quarantine, which is not ideal for those with limited annual leave.
For all the wanderlusting US citizens wondering, where can Americans travel now – while these countries have travel safety measures in place, no quarantine is required.
The Caribbean
If you're fantasizing about Caribbean vacations spent sipping rum cocktails by the pool, well, this is a real possibility. We've summarised some of the most popular islands where no quarantine is required:
The Bahamas: Must have a negative PCR test result from no more than five days old before arrival.
Dominican Republic: Negative PCR test result not required, but you may be asked to do a breath test at the airport.
Curaçao: Only open to residents of Connecticut, Florida, New Jersey, or New York. You must present proof of a negative PCR test result taken within 72 hours of arrival.
Jamaica: Must present a negative test taken within less than 10 days of arrival.
St Lucia: Must provide a negative PCR test taken within seven days of arrival. You also need to present a printed travel registration form and a reservation at a Covid-certified property for the duration of your stay.
Colombia
Colombia accepts travelers who can show a negative result from a PCR test taken no more than 96 hours before departing.
Dubai
Visitors to the UAE must present a negative PCR test taken no more than 96 hours before arrival. Furthermore, you will need to show evidence of medical travel insurance that covers Covid-19.
Egypt
All arrivals in Egypt must present a negative PCR test taken within 72 hours before arrival. Travelers must present paper copies; digital copies aren't accepted.
Kenya
Kenya welcomes travelers with a negative PCR test result taken within 96 hours before arrival and who pass a strict health screening.
Montenegro
Currently, the only European country to admit American tourists since Croatia reclosed their border. Montenegro welcomes tourists with a negative PCR test result or a positive coronavirus antibody test result. Neither can be older than 72 hours.
Nicaragua
As long as you can provide a negative result from a PCR or serology test, the smoldering scenery of Nicaragua is an option. No specific time frame is provided for how old it must be.
While that's a sample of places currently welcoming international travelers, travel guidelines are subject to change. Before making any plans, you should check directly with your government's travel advice. Furthermore, these countries do not necessarily have low rates of Covid-19.
If you travel to any of the above countries, don't forget you will need to complete your health declaration in advance. iVisa can streamline this process for you. All you have to do is fill out a quick application form; our team will do the rest.
Tourism incentives
As we said, some governments have launched incentives to support tourists and encourage travelers to set aside fears of international travel. These destinations are prioritizing safe travel protocols and vigorous hygiene measures.
Mexico
#Come2MexicanCaribbean (#VenAlCaribeMexicanoX2) is a joint alliance across tourist providers in the Mexican Caribbean, ranging from Cancun to Cozumel.
Deals vary based on the business, but the scheme boasts a number of discounts and offers, including:
two free nights for every two nights paid for by guests
two free days of car rentals for every two days paid for
free stays for up to two children when two adults book
20% off at participating theme parks, golf courses, and spas
While land borders remain closed, Mexico welcomes international tourists by plane. You will need to complete your arrival card before you arrive in Mexico.
Maldives
The tropical paradise has reopened to all international tourists, with no mandatory quarantine. However, all arriving tourists must present a negative result for a PCR Covid-19 test taken within 96 hours of arrival.
This month, Maldives Immigration launched its brand new loyalty program, Maldives Border Miles. Operating across three tiers, this program rewards travelers with points for each border crossing.
Each tourist must stay for a minimum of three nights to qualify for the scheme. Additional points are rewarded for special occasions such as honeymoons, wedding anniversaries, and birthdays. As you acquire more points, you can move up through the tiers and reap the benefits of the scheme.
If you are planning to travel to the Maldives, you must carry your Maldives health declaration.
Italy
After the devastating effect the pandemic had on Italy during the first wave, Visit Sicily announced a plan to incentivize travel for tourists. The initial proposal was that the island would subsidize the travel costs, putting Sicily firmly on the radar of one of the best places to travel post-pandemic. Details are not yet finalized, so keep an eye on the See Sicily website.
Meanwhile, on the opposite side of the country, you can take advantage of the Visit Piemonte voucher scheme. Book a stay of three nights (minimum) and only pay for the first night - the second two are courtesy of the Piedmont Region and the host hotel. The promotion is valid for purchases by 31 December 2020, and the vouchers can be used by 31 December 2021.
To travel to Italy, you will need to complete a health declaration form.
Switzerland
Geneva Tourism has launched two travel incentives to support tourists who wish to visit Geneva and sample that crisp mountain air.
Firstly, you have the Geneva Box. This is made up of city experiences and hotel packages that offer impressive discounts of up to 65 percent.
Your second option is the Geneva Gift Card, a 100 CHF voucher. Anyone who books a minimum of two nights in Geneva (in approved hotels or guest houses in the Canton of Geneva) is eligible to receive the voucher.
Both offers are eligible until 31 December 2020.
International travel - in conclusion
While it'll take time before international travel returns fully to normal, the news of the vaccine is a giant step.
So start researching places to travel and checking out those incentives we've shared. We're sure there'll be plenty more schemes popping up as the vaccine progresses - and the holidays are the perfect time to start planning your next adventure.
We'll see you on the road again soon; safe travels.