While we are still under alert for any relapse of contagions and part of the world stays closed to travel, Cyprus has managed to open its borders. This action is only because they have managed to control the situation internally, and have now created Health Regulations to ensure it stays that way.
Thanks to this, citizens of Germany will be able to enter Cyprus during the worldwide Coronavirus pandemic while staying safe on the island.
With warm weather all year round Cyprus can be seen as the Panama of Europe. It's the perfect destination to run from the usual touristic places and enjoy the fresh air, clear water, and sandy beaches while keeping social distance.
You can also get to know the culture by utilizing books by native or non-native authors while visiting the island.
To forget Coronavirus for a bit and go into a stress-free mode, citizens of Germany will need to apply for a simple document called Cyprus Flight Pass to enter the country. While applying for the Cyprus Flight Pass, the traveler must give information regarding their stay in the country, and their health state in relation with COVID-19.
The results will show the Health department that you are in a healthy condition to enter the country and do not have any signs of being a virus carrier.
Find more information regarding the Cyprus Flight Pass and its online application process in the following FAQs.
Note: Since April 18th, 2022, the Cyprus Flight Pass is no longer necessary to enter the country.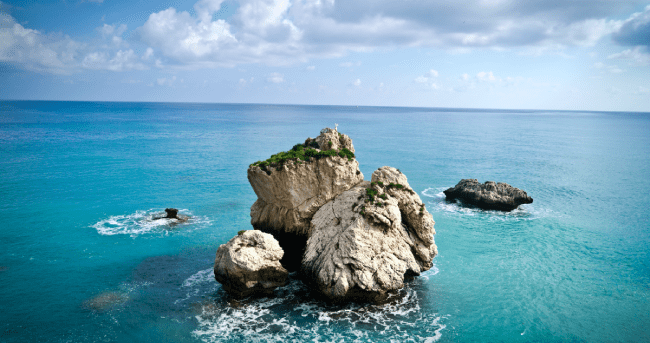 FREQUENTLY ASKED QUESTIONS
Do I need a COVID vaccine or vaccination certificate to enter Cyprus?
COVID vaccination certificates are not mandatory to enter Cyprus at this time. Since information may change quickly, we advise you to follow up on the latest Cyprus travel updates and/or contact your local embassy.
Do I need to take a COVID test before traveling to Cyprus?
COVID test prior to arrival: Pre-departure tests are no longer required.
Do I need to quarantine when I arrive in Cyprus?
Quarantine requirements: There are no quarantine requirements.
What is the purpose of the Cyprus Flight Pass?
With Cyprus opening borders, the Government has implemented some Health measures on incoming visitors to check that they do not arrive with the COVID-19 virus. For this, the primary action is to get a Cyprus Flight Pass. A document in which the passenger will give detailed information about their flight, their health conditions, and any possible interaction they might have had with Coronavirus.
How can citizens of Germany enter Cyprus during Coronavirus?
All visitors that want to visit Cyprus during Coronavirus are required to present their Cyprus Flight Pass before boarding.
Additionally, the countries from which you can depart to enter Cyprus have been limited and classified into three categories based on how high their risk is of travelers having the COVID-19 virus.
In the case of Germany, the country has been labeled as Category A which means they only have the priority condition of requesting a Cyprus Flight Pass.
Must German citizens take the COVID-19 test before going to Cyprus?
German citizens have the mandatory task of applying for the Cyprus Flight Pass and presenting it before departure. But, they do not need to take the COVID-19 test before going to Cyprus because Germany is under Category A which means low-risk.
Is it possible to take the COVID-19 test upon arrival in Cyprus?
Citizens of Germany are not required to arrive in Cyprus with a COVID-19 test certificate but, during their Cyprus Flight Pass application they must agree that in case their flight is randomly selected they will take the COVID-19 test.
These tests are done on random flights entering Cyprus as a double security measure that nobody arrives with the virus.
When should citizens of Germany apply for the Cyprus Flight Pass?
There is no specific mention as to when you should get your Cyprus Flight Pass before traveling, but it is suggested to do it no later than 24 hours prior to departing.
The Cyprus Flight Pass application is straightforward and simple to fill out, you can utilize iVisa.com's services and request that your results get delivered faster.
To do so, you must choose between the processing speeds iVisa.com has available:
Standard process speed can get your Cyprus Flight Pass in no more than

24 hours

.
Rush process speed will deliver your results within

8 hours

.
Super rush process speed will send your results in no more than

4 hours

.
How is the Cyprus Flight Pass process for German citizens?
The application process of the Cyprus Flight Pass for German citizens can be done easily by following these steps:
Fill out the application form with your details, and pick which processing speed you prefer for your application submission.
2.The following step is to revise your information, and answer the legal statements related to your past contact with COVID-19.
3.You must then proceed to pay the online fee and click on submit.
How trustworthy is the iVisa.com website for my personal info?
Because the internet can be an untrustworthy platform, iVisa.com uses the most updated security software to protect the information on the platform itself and databases. This way, the clients' details are well-kept and stored on our secure databases after your Cyprus Flight Pass application has been submitted.
To verify these statements, you can see some of the past clients' comments about the iVisa.com services here.
Where can I get more information about Cyprus Flight Pass?
There is more information related to the Cyprus Flight Pass on the iVisa.com website. You can also drop us a chat or email with your specific questions about the topic, and we will get back to you to help out with a solution.
To start your application with iVisa.com click here.