Once you decide to travel to Cyprus, you must have the Cyprus Flight Pass before your trip. This mandatory document will register your current health status and help authorities control the pandemic within its territory. The good news is that iVisa.com can help you with the procedure.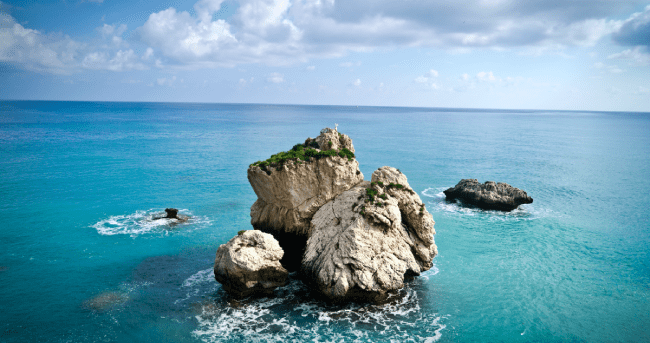 Our platform can handle any travel requirement you might have. Make sure to have an internet connection and a few minutes to complete an online form. There is no need to leave your home to obtain this digital document. Simply wait for our electronic communication, and the health declaration will be yours. Check how much does Cyprus Flight Pass cost below.
Frequently Asked Questions
What are the COVID-19 measures in Cyprus?
The Cyprus government has established three country groups to allow entry. Verify if your country belongs to the green, red, or grey group. Nationalities within the grey group must show a COVID-19 vaccine certificate to enter the country. Incoming visitors must take a PCR test a maximum of 72 hours before their flight and show negative results. Unvaccinated travelers from red and green countries must take another test upon arrival.
If you're vaccinated, you don't need to quarantine on arrival. Unvaccinated travelers from grey countries must self-isolate for 10 days and take a test on day 7 to end the quarantine early.
Explore our FAQ section for the most recent news about traveling to Cyprus. Learn how much does Cyprus Flight Pass costs with our platform.
How can I apply for the Cyprus Flight Pass?
It's simple! Make sure to follow these steps:
First: Complete the online form with your information.
Second: Confirm all your data is correct and select a processing speed according to your needs.
Third: Pay for the digital process with a credit or debit card and submit your application.
The Cyprus Flight Pass will be available in your email inbox. Display it to health authorities in Cyprus. It has a maximum validity of 30 days and allows a single entry.
We can discuss how much does Cyprus Flight Pass costs.
What are the processing times and prices?
iVisa.com can process your application according to these speeds:
Standard Processing Time: 24 hours - USD 20.00.
Rush Processing Time: 8 hours - USD 35.00.
Super Rush Processing Time: 4 hours - USD 60.00.
Explore how much does Cyprus Flight Pass cost with our team.
What documents do I need?
Collect these requirements:
Valid passport: We need a scan of the details page.
Negative PCR test (if applicable).
COVID-19 vaccination certificate (if applicable).
Vienna convention documentation (if applicable).
Email address: receive your travel document electronically.
Payment method: Pay with a credit or debit card.
Let our team explain how much does Cyprus Flight Pass cost.
Can I trust iVisa.com?
Absolutely! We work with the highest security guidelines. We can manage all queries about how much does Cyprus Flight Pass cost. Go to our customer reviews page and confirm our platform is ideal for the service you need.
Where can I find more details?
Get in touch with our customer support team, available 24/7. Our experts can tell you how much does Cyprus Flight Pass costs.
iVisa.com Recommends
Head to Kourion, one of the most ancient sites in Cyprus. Located across a coastal cliff, it provides magnificent views of the Mediterranean. Make your way to the theater and the House of Eustolios, where you can see well-preserved mosaics. Nearby, you can also find a large Byzantine basilica area with tumbled columns and a mosaic floor.
Continue with St. Hilarion, an old Crusader bastion. Explore the ramparts and chambers built up the mountain in this stunning hikers' paradise. Check the trail running through the lower castle edifications, where you will find barracks and stables, towers, royal apartments, and chapels. On the top, you will have views across the hills and the coastal plain. On the north side of Cyprus, you will find three other major castle ruins, although St. Hilarion is the best preserved.
Go to Larnaca, a relaxing island situated on the southeast coast. It's a seaside resort with a local feeling. Most holidaymakers arrive here to have a quiet trip and enjoy the views of the beaches. Explore the Turkish Quarter and Agios Lazaros. On the west side, visit the salt lake, packed with pink flamingos during spring. We are sure you will enjoy spotting the local wildlife.
Travel to Cyprus soon!