Belarusian citizens have to obtain a Schengen Visa to visit some countries such as the Czech Republic.
Although Belarus is in Europe, this country is not part of the visa agreements with Schengen, so Belarusians cannot enter the Schengen Zone without first having a visa.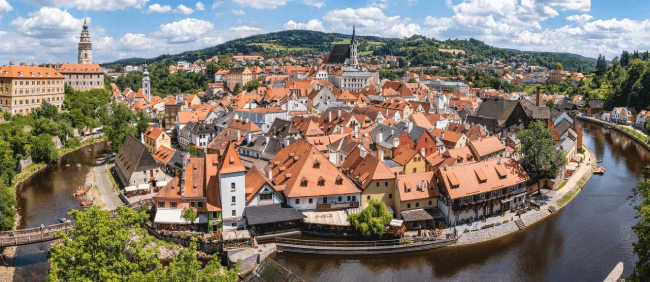 This visa can only be obtained at the embassy at the moment, although in the future we could offer you an online form to make the process easier and faster.
If you want to know how to obtain the Czech Republic Schengen Visa for Citizens of Belarus, continue reading the next section.
Frequently Asked Questions
Do Belarusians need a visa to go to the Czech Republic?
Yes, if you're from Belarus, you have to apply for a Czech Republic Schengen Visa for Citizens of Belarus. This document is mandatory in your case.
What is a Czech Republic Schengen Visa?
The Czech Republic is part of the Schengen zone, so the Schengen visa can be used in this nation.
The Schengen visa is the official visa that allows you to travel to the Schengen member states for a specific time that doesn't usually exceed 6 months.
This visa works with a physical stamp, so you have to go to the embassy to process it. Even so, in the future, we could launch an online service to facilitate this process.
Is the Czech Republic Schengen Visa the same as the Czech Republic ETIAS?
Not at all, both documents are completely different. In the case of the European ETIAS, it's available only for those nations that are Schengen visa-free.
The citizens of Belarus cannot apply for an ETIAS by now, they can only apply for a Schengen Visa.
What do I need to apply for a Czech Republic Schengen Visa?
To receive your Czech Republic Schengen Visa for Citizens of Belarus on time and safely, you have to accumulate some papers and items first.
The list below might vary according to the type of visa because you can use the Schengen Visa for tourism or business. You can find out more details about it on this link.
The most important item is your unexpired passport with a copy of the principal page.
You also have to get 2 professional photos.
Your return-ticket reservation.
You'll have to get travel insurance with coverage of 30,000 €.
A Flight schedule.
Your Proof of reservation.
Also, proof of enough financial means while traveling to the Czech Republic.
A letter describing your travel itinerary and your travel plans.
An email address where you'll be notified about the visa process.
The last thing you might need is a Paypal or debit/credit card for payments.
What is the price of the Czech Republic Schengen Visa for Citizens of Belarus?
There's only an average rate by now, but it could change in the future, so keep that in mind when applying
The estimated price is $90 for adults and also $45 for children. However, if the child is less than 6 years old, then there's not a price (the document is free for minors).
You'd have to pay these prices if you do the process by yourself, which can take a lot of time that could be better spent on your trip.
Therefore, on iVisa.com we're creating an online form that could speed up the whole process. With our application form, you'd get your visa much faster.
By applying with us, you'd have to choose one of these plans:
Standard Processing Plan if you want to pay the least pricey plan.
Rush Processing Plan, if you prefer to pay a bit more and get your visa faster,
Super Rush Processing Plan, if you're in a rush and need your visa as fast as possible.
Can I get the Schengen Visa online?
The Schengen Visa is only available through an embassy by now, but we could launch an online form to speed up this process quite soon.
How can I apply online for the Czech Republic Schengen Visa for Citizens of Belarus?
At iVisa.com, we'll be giving you an online form shortly.
Once this form is launched, you'll have to follow these steps:
The first step is to complete the online application form cautiously and then choose your processing time.
The second step is to check all the information offered in step one and then pay for the visa after that.
The third step is simply to attach the scanned items required and finish the online process after that. You'll receive more details about it by email, which is why you have to offer a valid email address.
Once you finish the online form and get the permission letter, don't forget to print a copy and take it with you to the local embassy to get the Schengen Visa. This way, you wouldn't have to spend a lot of time doing the other dull part of the process.
Is it safe to use iVisa.com?
It's true that applying online might include some risks, but it's not the case with us because our 100% protective software won't leak anything you write on the online form.
Also, our super agents are always ready to process your travel documents swiftly and also help you with any problems you have.
Where do I find other information about the Czech Republic Schengen Visa for Citizens of Belarus?
In case you want to get more help about the Czech Republic Schengen Visa for Citizens of Belarus, then contact our help center that will be ready to help you at any time and any day.
You can also read more blog posts by clicking on this link.