Down in Southern Bohemia, lies the fairy tale town of Český Krumlov, a town so scenically historic it's a UNESCO World Heritage Site.
Brimming with stunning examples of Renaissance era architecture, the picturesque community wraps around a bend in the Vltava River and boasts the beautiful 13th century castle, a mix of Gothic, renaissance and Baroque styles at its core.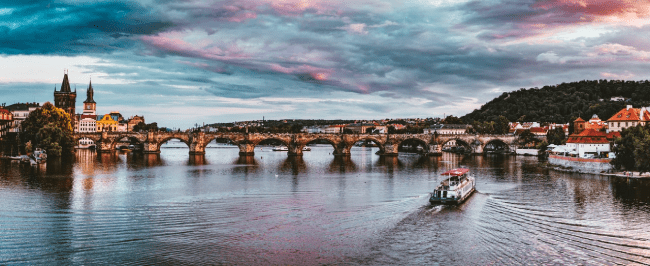 Beyond its rich history, Český Krumlov also has a thriving cultural life that includes an international art gallery, the Egon Schiele Art Centrum, a vibrant culinary scene and annual festivities including a chamber music festival and a river marathon.
Read more to discover more of this attraction and much more of Czech Republic through a Schengen Visa.
In this article we have discussed the commonly asked questions and answers through a certains scenarios from iVisa.com, where we have talked about the Czech Republic Visa for citizens of Kenya and the relevant details about it.
Frequently Asked Questions
WHAT DOES SCHENGEN MEAN?
The Schengen agreement signed in 1985 established a Europe without borders. In other words, the 26 countries that belong to the Schengen zone have given up their national borders so there is free movement for travelers and residents within the Schengen area.
For this reason, there is a Czech Republic (Schengen) Visa for Citizens of Kenya. A travel document that gives access to 26 European countries.
I'M A CITIZEN OF KENYA. DO I NEED A SCHENGEN VISA?
Yes! Citizens of Kenya need a Schengen Visa if they want to visit Czech Republic.
If you want to find out whether you need a Schengen Visa or another document for any country around the world, use our Visa Checker. We can help you with any requirements and make your journey so much easier!
HOW LONG CAN I STAY IN CZECH REPUBLIC WITH THE SCHENGEN VISA?
Citizens of Kenya can have a maximum stay of 90 days within a 6-month period in the Schengen zone with a Schengen Visa.
WHAT INFORMATION IS REQUIRED?
Fill out the online application for the Czech Republic (Schengen) Visa for Citizens of Kenya with personal details like name, job, education, among others. Specify your travel dates and the purpose of your trip to Czech Republic.
The application requests 2 photos of your face with a light setting. We will give you more guidance once you start the electronic form.
As well, collect the following:
A passport with a 3-month validity after you finish your trip to Czech Republic.
A valid email address.
Payment methods, pay with acredit/debit card or use a Paypal account.
Applicants must be prepared for the interview at the embassy with the following requirements: Copies of passports and previous visas.
Travel insurance with a coverage of 30,000 euros.
Flight tickets and bookings of your accommodation in Czech Republic.
Proof of civil status, like a marriage certificate.
Bank statements with enough funds for your trip.
Don't worry! We have displayed all the details about these requirements on the application page.
WHAT ARE THE PROCESSING TIMES?
Citizens of Kenya have three options for processing the Schengen Visa:
Standard processing service, the cheapest option when you can wait a reasonable time for your document.
Rush processing service, when you need us to work faster on your travel requirement.
Super Rush processing service, if you have a bigger budget, then choose the quickest alternative.
Although we can rush your electronic form you will need to wait around 15 days for your Czech Republic (Schengen) Visa for Citizens of Kenya, after your interview at the Czech Republic embassy. Also, the process could reach up to 60 days, so start the Schengen Visa process now to avoid further delays!
WHAT IS THE PROCESS?
Citizens of Kenya have to begin with the following steps:
Complete the online form and select a processing time (Standard, Rush, or Super Rush).
Review your details and pay with a credit/debit card or a Paypal account.
Upload any supporting documents required.
After these steps, you must prepare for the interview by gathering all the necessary paperwork explained on the application page.
Don't hesitate to contact us if you have questions about the Czech Republic (Schengen) Visa for Citizens of Kenya.
CAN I TRUST IVISA.COM?
Of course! iVisa.com is the perfect partner for any travel requirement or visa process, like the Schengen Visa.
We thrive on making visa procedures as easy as possible and following strict security measures.
Our previous customers are sure our services are the best and they have left plenty of comments about it.
WHERE CAN I FIND MORE INFORMATION?
Reach out to our customer service agents who are available 24/7. We have the right expertise to help you with any step for your Schengen Visa.
Explore the application page and learn about the different options for processing the Czech Republic (Schengen) Visa for Citizens of Kenya.
Traveling to Czech Republic is only the beginning for citizens of Kenya. Discover all of Europe with iVisa.com!