Traveling to the Czech Republic can be very exciting if you enjoy places full of history, impressive architecture, and exotic landscapes.
However, one thing you shouldn't overlook when planning a trip to this or another country in Europe is the travel requirements. Citizens of Myanmar must apply for the Czech Republic Visa for Citizens of Myanmar before entering this nation. The only obstacle by now is that this document is available only at a designated embassy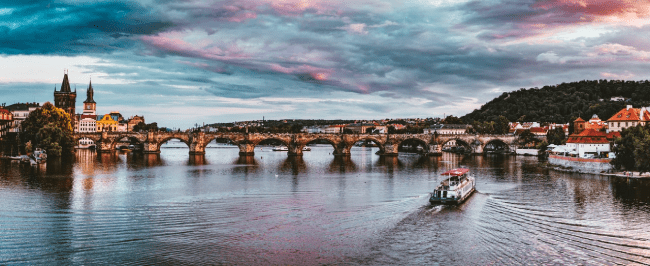 Nevertheless, on iVisa.com you'll be able to get an online form shortly, which will make you save much time that could be spent on other important things for your trip.
Find out more information about the Czech Republic Visa for Citizens of Myanmar in the following list of questions.
Frequently Asked Questions
Do I have to apply for a Schengen Visa to enter the Czech Republic if I'm from Myanmar?
Yes, if you're from Myanmar you must apply for a Schengen Visa regardless of the type of visa.
You can get a short-term stay (90 days) visa or a long-term stay (more than 90 days) visa depending on your travel plans.
Also, remember that this document is mandatory to visit any country that's part of the Schengen Area.
You can get this visa at the closest Embassy or consulate that issues it. We recommend you contact the nearest European embassy to get other important information about the Czech Republic Schengen Visa for Citizens of Myanmar.
What is the meaning of 'Schengen Visa'?
The Schengen Visa is a travel document distributed by an Embassy or Consulate of any of the Schengen member states. This document was launched in 1995 and it permits you to move freely into any country that belongs to the Schengen zone.
However, the following countries don't accept this visa because they aren't part of the Schengen Agreement: Bulgaria, Croatia, Cyprus, Ireland, Romania, and the United Kingdom.
Can I get a Czech Republic Schengen Visa via an online form?
The Schengen Visa is available only at the embassy by now, but we suggest staying alert to this website as we might give you an online form for the Schengen Visa process soon.
What things are necessary to get a Czech Republic Schengen Visa?
At iVisa.com we know that the Czech Republic Schengen Visa is a bit complicated to get. Therefore, we'll be launching an online form to speed up the process quite soon.
While you wait for that form, we leave you below the list of things necessary to get this visa. Keep in mind that it's the same if you apply online in the future:
The visa application form once you complete it.
At least 2 passport-sized pictures recently taken.
Your passport with a scan of the information page.
A round trip reservation.
Valid proof of accommodation.
Valid proof of financial means.
Your travel insurance with coverage of 30,000 euros.
An email address to get all the information about the process.
Payment methods so that you can buy this document because it isn't free. You can choose between a debit/credit card or your Paypal account.
What is the cost of the Czech Republic Schengen Visa?
The official cost for the the Czech Republic Schengen Visa for Citizens of Myanmar is 90$ or 80€ if you're an adult. But, for children, the price decreases to 45$ or 40€.
All the children that are less than 6 years old won't have to pay the fees mentioned before. Scholarship pupils or students and family members of residents of the Schengen zone traveling to this area don't have to pay for this visa either.
Keep in mind that the prices mentioned before don't include other services like iVisa.com's service.
Once iVisa.com's online form is ready to use, we'll have to charge an extra fee to process the document quicker and a lot easier for you.
You'd only have to choose one of these processing times:
Standard Processing Time: for the least expensive price and an average waiting.
Rush Processing Time: this is a great alternative if you want to get your visa a bit faster than before but by paying just the necessary for that.
Super Rush Processing Time: this alternative is the best to get your Schengen Visa the fastest way you can.
How can I get the Czech Republic Schengen Visa for Citizens of Myanmar?
We'll be launching an application form very soon to help you with this process.
For that, you'd only have to follow these steps:
Complete the online form with basic information like your passport ID and your full name so that you can determine the processing time you prefer.
Review the information you wrote before so that you can continue with the payment platform after clicking the button that says 'review and checkout'.
Upload and join the items to the application form to finish this 3-step process.
After you finish this process, you have to wait for our approval letter and visit the embassy designated to attend the personal interview and obtain the actual Schengen Visa.
Can I feel safe while using iVisa.com?
Yes, you can for sure! Our forms are trustworthy because they work with a modern system that protects our database. That's why many travelers have trusted our services and you can see that here.
I still have unresolved questions, where can I find other information about the Czech Republic Schengen Visa for Citizens of Myanmar?
Feel free of exploring our website as much as you need to keep reading other suggestions to get the Schengen Visa securely. Plus, you can also reach out to our customer service center if you want to get faster and better assistance while writing your personal details in the form.