The Czech Republic is the best destination for those who like to appreciate art and architecture, while drinking a locally-brewed beer. You know what goes well with beer? HOCKEY! Hockey is the Czech Republic's favorite sport! The men's national ice hockey team is one of the major powers in world hockey.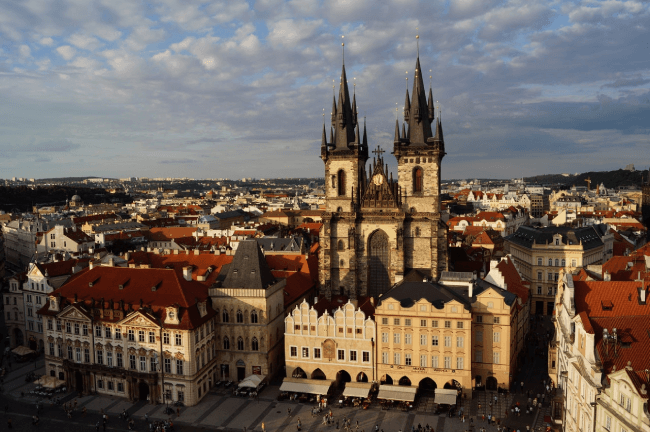 Many Czech players have been successful in the NHL, most notably Jaromir Jagr, who is considered one of the greatest NHL players ever. The highest-level ice hockey league in the Czech Republic is Czech Extraliga. The league usually takes place between September and April and features 14 professional teams.
Citizens of Vietnam will be delighted to experience local customs and the bright personalities of the locals with their excellent hospitality when they visit, but first they should learn more about what's needed to travel to the Czech Republic.
Learn how to plan your visit right down to the last detail on the iVisa.com website and continue reading to learn everything you need to know about the Czech Republic Schengen Visa for Citizens of Vietnam.
Please note that you cannot obtain this information via the iVisa.com website, but as this develops we are sure to keep you updated on the developments.
Frequently Asked Questions
For what reasons should Vietnam citizens apply for a Schengen Visa?
Citizens of Vietnam will need to provide evidence of their approved Schengen visa to enter any of the Schengen countries. It is in good hope that this can help address the problems of illegal immigration and security threats.
It also protects the country's borders and hopefully prevents criminals from entering and threatening the safety of residents.
How long does the Czech Republic Schengen Visa for Citizens of Vietnam last?
Once approved the visa will be valid for 90 days with single or multiple entry benefits. It only lasts until the end of the validity of the travel document registered during the application, because once your passport expires, your Schengen visa does as well.
You can find more good information like this on the iVisa.com website.
How long does it take for iVisa.com to process an eVisa?
Remember, you can't get a Czech Republic Schengen Visa for Citizens of Vietnam through our website, but we do offer eVisas for eligible nationalities!
When we are able to we will provide three options so our customers are covered even if their trip is tomorrow.
These options are as follows:
Standard Processing: This speed is perfect for planners who are in no rush and it has the lowest price.
Rush Processing: When your flight is this week, it's time to start express processing, but you will have to pay more.
Super Fast Processing: If you just remembered to request your document and your flight is coming up quickly, choose this one, but be prepared to pay a higher rate for the faster service.
You can pay the fee with a debit/credit card, as well as with Paypal.
Can they deny my Czech Republic Schengen Visa for Citizens of Vietnam request?
This is always a possibility which is why it's important to make sure the information you price is accurate.
You will receive an email response from the relevant department when your Schengen Visa application has been processed, and in the event that it has been denied, you will also be given a reason as well as further details about the next steps you can take.
Is iVisa.com safe to use?
You'll be happy to know that we at iVisa.com use our services as well which is doubly why our website is safe!
We use the highest protection software to protect your security so that your data is safe. You can also read some of our customer reviews to learn more.
This was great information about the Czech Republic Schengen Visa for Citizens of Vietnam where can I learn about more?
If you are interested in finding out more about the Czech Republic Schengen Visa for Citizens of Vietnam , you can click on the iVisa.com website for more information, tips and updates.
Happy travels!