The Czech Republic became a member of the Schengen area on 21st December 2007, and since then, it is an added country that demands the use of a Schengen Visa if required. The Schengen Visa is not asked for all nationalities, only some of them, including Mongolia.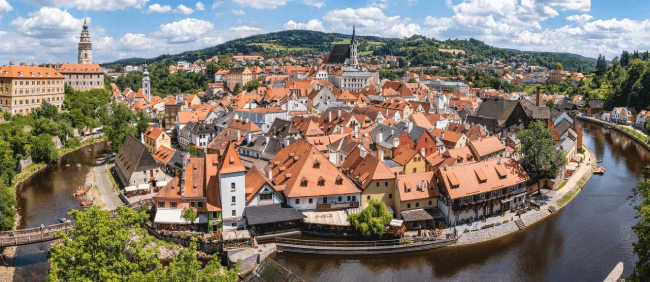 You can get the Czech Republic Schengen Visa for Citizens of Mongolia only by visiting your nearest European embassy. Nonetheless, we remind you that soon enough, you will be able to get this document by using our online services.
Get more details about the Czech Republic Schengen Visa for Citizens of Mongolia by reading the brief guide below.
Frequently Asked Questions
Do I need a Schengen Visa if I am from Mongolia?
Yes, the Czech Republic Schengen Visa is a travel document (paper visa) that is mandatory and will be expected by the citizens of Mongolia who want to visit the Czech Republic.
What do I need to apply for this document?
To get this visa, you must attend an interview at your nearest European embassy, so you will need a few documents before applying, including your passport, professional passport-style photos, and valid proof of funds. But, once iVisa.com launch the online service to obtain this visa, you will only need the following items:
A valid passport (it must be in good condition).
An email address so that you can be informed about your visa.
A credit card/ debit card/ for payments.
What is the price for this visa?
Unfortunately, we cannot tell you the exact pricing for this document because we do not offer an online service to get this visa yet. Nevertheless, we can help you get an idea of what our processing options are so that you can be ready once you can apply for the Schengen Visa online:
Standard Processing Time: With this option, your visa will be ready in an average time for your trip
Rush Processing Time: By picking this option, you will be able to have your document a bit quicker than the standard processing option.
Super Rush Processing Time: This is a great option if you are in a hurry and you need your visa as fast as possible, can select this option. It may have a higher price but it is also the fastest option.
How can I obtain the Schengen visa online?
It is not possible to get this visa through an online service at this moment, but do not worry about it, you will be able to use an online service very soon. Once we launch the service, you will only have to do the following:
First, fill out the application form with your private information and choose a processing time (Standard, Rush, or Super Rush).
Second, ensure that all the information you gave in step one is well-written to avoid issues later. Then, pay for the fees using your credit/debit card.
Third, do not forget to upload and add any item required, including a scanned copy of your passport.
How safe is it to use iVisa.com?
iVisa.com is a very safe website ready to assist you with your travel needs. Our team always takes care of all necessary precautions to ensure that your personal information is 100% safe with us.
You can receive more information from our clients who vouch for us by visiting our reviews.
Where can I obtain more information about the Czech Republic Schengen Visa for Citizens of Mongolia?
Do not forget that this visa is available only by attending an interview at the embassy. Therefore, if you want to obtain more information, contact the nearest European embassy. To learn more about other travel documents to enter Europe, contact our customer service agents.
iVisa.com Recommends
The Czech Republic is located in the eastern part of Central Europe. It is one of the most developed and industrialized economies in the world. The country is not merely a loved tourist destination but also an ex-pat destination. The Czech Republic is a small landlocked country with unique social and cultural aspects of its tradition that attract several tourists all year-round.
The cities of Prague and Karlovy Vary add a lot to the popularity of the Czech Republic. The natural beauty and the historical buildings and medieval palaces add a lot to the beauty of the country. The Czech Republic is greatly loved by tourists for its warm and welcoming embrace and its picturesque view that comes with great food and beer. However, to visit this place you will require a Czech Republic Schengen Visa for Citizens of Mongolia, at least if you have a Mongolian passport.
Therefore, we invite you to keep in mind the information we gave you in this article, as well as any future updates on our website related to the Schengen Visa!