If you're a citizen of Uzbekistan, you must have a Schengen Visa to enter the Czech Republic. Although the process may seem tedious, iVisa.com offers a simplified procedure. We're ready to help you with the Czech Republic Schengen Visa for Citizens of Uzbekistan.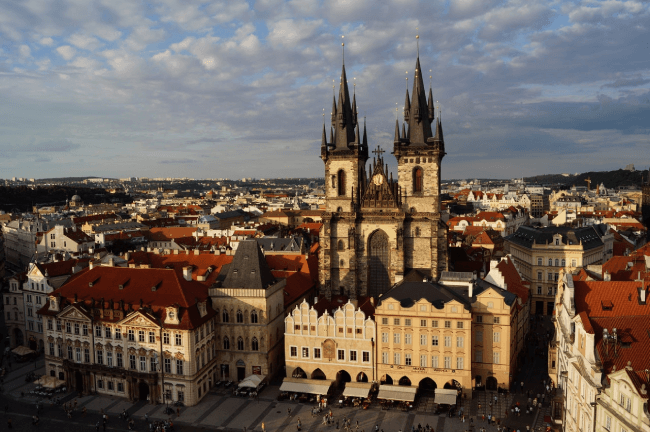 If you travel for tourism, study, or medical reasons, the Schengen visa is available for you. Besides, you can apply for single, double, or multiple entries. Let us explain more about the Czech Republic Schengen Visa for Citizens of Uzbekistan.
Frequently Asked Questions
For how long is my Schengen visa valid?
According to your application, you can access different validities for your Schengen visa. We can confirm you could be eligible for single-entry, double-entry, or even multiple entries. On the other hand, the validity could be 1 year, 3 years, or 5 years. Immigration officers will provide the details after you finish your procedure.
iVisa.com can provide all the information you need about the Czech Republic Schengen Visa for Citizens of Uzbekistan.
How long can I stay in the Czech Republic with my Schengen visa?
The Schengen visa allows a maximum stay of 90 days within a 180-day period. Remember that the Schengen visa is valid for the 26 countries that form part of the Schengen zone. Start exploring most of Europe with your Schengen Visa!
What information should I gather to apply for the Czech Republic Schengen visa?
Certification letter - A letter stating the reason for your trip. It must be signed by your friend, employer, schools, or whoever is inviting you to the Czech Republic.
Valid Passport - Your passport should have a validity of at least 3 months after you leave the Schengen zone.
Previous visas - Show all your approved visas.
Passport Photo - Two white background passport-size pictures.
Flight itinerary - Present the flights to enter and leave the Czech Republic.
Bank support - It will help you prove you have enough funds for your trip.
Medical assistance - You need medical insurance before you enter the Schengen zone.
Hotel Reservation - Reserve in advance and show it to immigration authorities.
Payment method - Pay for the service with a Debit or Credit card.
Email address - We will stay in touch through email.
Keep checking for more about the Czech Republic Schengen Visa for Citizens of Uzbekistan with us!
What are the fees to apply for the Schengen visa?
We offer you three options according to your budget and travel needs:
Standard Processing Option - The most affordable service when you have a small budget.
Rush Processing Option - We can work faster for a higher fee.
Super Rush Processing Option - We will send your visa without a waiting period.
Can I trust iVisa.com?
100%! We have been helping travelers for years with all types of online visas. Now, we're experts on these procedures. All the details you provide us are safe with us! We know what you need!
iVisa.com has all the answers you need for your Czech Republic Schengen Visa for Citizens of Uzbekistan.
Where could I find more information?
Don't hesitate to get in touch with our customer service agents. We're available 24 hours a day,7 days a week. Send us a message now! We will answer all your questions about the Czech Republic Schengen Visa for Citizens of Uzbekistan.
iVisa.com Recommends
Make your way to Prague, the Czech Republic's capital, and explore St. Vitus Cathedral, located inside the Prague Castle complex, it's the home of the Bohemian Coronation Jewels. Also, you can see the tomb of St. Wenceslas, the most revered saint in the Czech Republic. The foundations date back to 925 when Prince Wenceslas built a chapel and between 1344 and 1419 the Cathedral expanded and incorporated a Gothic style. More repairs were made by the late 18th century, in which you will see some neo-gothic elements. We recommend checking out the stained glass windows and the Royal Mausoleum.
Continue with the Old Town Square, where you will find a mixture of medieval houses. Check the Old Town City Hall, where you will see the famous Astronomical Clock and explore St. Nicolas Church. The Square has seen the most relevant history passages in the Czech Republic's history, from protests to execution in Medieval times. In the middle of the square, you will find the statue of Jan Hus, a Protestant reformer. During the Christmas season, you will find the traditional market. Pass by Wenceslas Square in the New Town, in the 14th century, the site was a horse market, but today you can enjoy festivals, parades, and more!