Heard about Cesky Krumlov Castle? A must-visit place in Czech if you have not visited it yet. A well-preserved castle that is dominating the old town after which it is named. Plan a trip to Czech and see this UNESCO World Heritage Site that includes the Renaissance Hall, the Rosenberg ballroom, the Royal Apartments, and the Chapel of St. George. This Castle offers you a visit to see a historic collection of tapestries and paintings along with period furniture and fine décor. This is a huge palace complex that includes forty buildings. Old Baroque theater in the Castle is also a wonderful attraction to see. Visiting this beautiful castle from Nauru? Just keep in mind to apply for Czech ETIAS to enter Czech.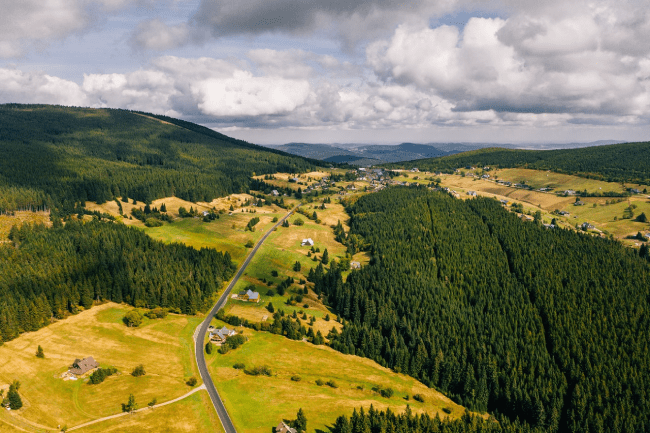 Obtaining Czech ETIAS is a very simple and quick process when applying with iVisa.com. You complete an online application form that requires some of your basic personal information. Filling this form is not a difficult or tedious process. You can complete this form while enjoying a cup of coffee.
You can check the requirements for Czech ETIAS for the citizens of Nauru by reading given FAQs:
Frequently Asked Questions
What is Czech ETIAS?
The European Travel Information and Authorization System or ETIAS is a new travel document that is mandatory for all the citizens of visa-exempt countries who are planning to travel to any of the twenty-six Schengen countries in Europe. For example, if you are planning a trip to Czech from Nauru, you will need Czech ETIAS.
How is Czech ETIAS beneficial for both government and travelers?
Czech ETIAS is beneficial for the government as well as travelers. This is a new travel document introduced by the European Union to keep track of the visitors traveling from any of the visa exempt countries. This will assist the government in reducing terrorism and crime in Europe. Travelers will benefit from this travel document as it will be obtained online. This document will be valid for three years from the date of issuance and allow visitors to enter the country multiple times.
What are the processing time options for Czech ETIAS?
This travel document is still in the process of implementation. Hence, it is not possible to provide exact details of processing time options and their prices. However, we can provide some details about the alternatives for the processing times:
Standard Processing Time: If you have time to apply for your ETIAS, you can opt for this alternative as this is the most affordable option that provides you the travel document in normal processing time.
Rush Processing Time: Don't have much time for obtaining your ETIAS, choose this option and get your document in less time than the standard.
Super Rush Processing Time: Need your ETIAS urgently, then this option is best for you. This is the most expensive one, but it allows you to obtain your document at our fastest rate.
For how long I can stay in Czech with Czech ETIAS?
Czech ETIAS allows you to stay in Czech for a maximum of 90 days. You will get a validity of three years when you will apply for ETIAS. You can enter multiple times with this travel document in the country.
How to apply for Czech ETIAS with us?
We offer a very simple procedure for obtaining Czech ETIAS. You have to follow three easy steps:
First, fill an online application form that asks for your basic information.
Second, review the information given before submission.
Third, pay the fee and press the 'submit' button to send the application.
Can I find iVisa.com services safe?
Yes, iVisa.com services are 100% safe and secure for obtaining Czech ETIAS. You can check the reviews given by our valuable clients on our webpage.
What if I have some unresolved questions?
If you have some unresolved questions, go to our website and contact our friendly and professional customer care experts to get more info about Czech ETIAS.
Safe travels start here.