Have you ever visited Kutna Hora in Czech? Kutna Hora is a UNESCO World Heritage site that is just eighty kilometers away from the Capital. Kutna Hora is one of the beautiful towns and is famous for its stunning structures. It was once home to one of the leading silver mines of Europe. You can visit St. Barbara's Cathedral, the Czech Museum of Silver, the Stone House, and even the Italian Court when you plan a trip to this amazing town. If you are traveling from Paraguay to the Czech you need to apply for the Czech ETIAS before your departure date as this travel document is mandatory to enter Czech.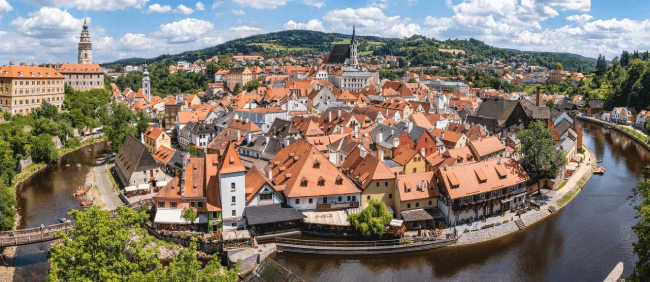 Are you worried about the procedure for the Czech ETIAS? There is no need to worry as we offer ultimate services for obtaining your travel document. You simply need to fill out an online application form with some information requested in the form.
To know more about Czech ETIAS for the citizens of Paraguay here is the list of often asked questions with answers:
Frequently Asked Questions (FAQs)
What is Czech ETIAS?
The European Travel Information and Authorization System is commonly known as ETIAS that is a newly developed travel authorization document by the European Union. According to this travel document, every citizen of sixty-two visa-free countries needs this travel document to enter twenty-six Schengen countries in Europe. For instance, any citizen from Paraguay needs this Czech ETIAS to visit Czech. This travel authorization document has been introduced to keep a check on all travelers so that the illegal immigrant entries can be reduced.
How is ETIAS beneficial for travelers?
The introduction of ETIAS is very beneficial for travelers as they don't have to visit the embassy to get this document. This document allows visitors to enter the country multiple times during the period of 3 years after the issuance of ETIAS. The application for this travel document is very simple. You just have to apply online and obtain your document online.
Do I need Czech ETIAS for my kids as well?
Yes, Czech ETIAS is a mandatory travel document that is required by every citizen of sixty-two visa-exempt countries like Paraguay to enter Czech.
What are my options for processing time of Czech ETIAS?
When you utilize iVisa.com for obtaining Czech ETIAS, you can choose among three options for document processing. You can select the option that suits you best based on your requirement of the travel document. We cannot provide the exact processing time and price range as this document is still not operational. We will, however, give you an idea about the three options:
Standard Processing Time Alternative: Selecting this alternative will be best for those travelers who have plenty of time in their travel date and wish to spend less on ETIAS processing.
Rush Processing Time Alternative: Choosing this alternative will be perfect for those travelers who will need this document sooner by paying a bit of a higher fee.
Super Rush Processing Time Alternative: Picking this alternative will be best for those travelers who will have to travel urgently and need their documents quickly. You will have to pay the most expensive rate for this processing time option.
How to apply for Czech ETIAS for the citizens of Paraguay?
Applying for a Czech ETIAS is an easy process for the citizens of Paraguay when you do it with iVisa.com. We require you to follow three simple steps in order to complete the procedure. The three steps for application of your ETIAS are:
First, you need to fill in an application form available on our website. This form has several questions regarding your personal details, you need to answer those questions correctly.
Second, you need to recheck all the answers given to avoid any errors.
Third, you need to upload required documents, pay the fees according to the selected processing time, and submit the form.
How safe are the iVisa.com services for Czech ETIAS?
IVisa.com services are completely safe to obtain Czech ETIAS as we utilize advanced security systems that store your information securely. No one will have access to your documents except for the professional assigned for your ETIAS process.
How do I clear my doubts for the Czech ETIAS procedure?
All your doubts can be cleared when you visit our website. You can check reviews dropped by our clients and get more info by contacting our customer care executives.