There are many things you can do in Denmark, from relaxing in cozy cafes to seeing beautiful fjords. The truth is that Denmark is a very attractive destination in Europe, and that's why by 2021 it'll be necessary to obtain an ETIAS to enter this territory. This document will be processed online for all visitors who don't need a paper visa. To apply for this document you can do it through the official website or using iVisa.com's service.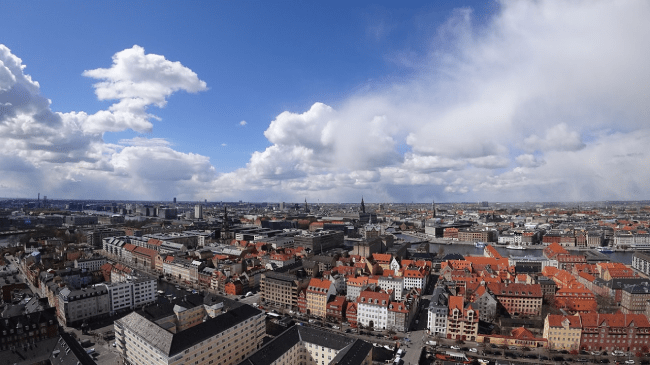 In the case of Macau, you can find out the steps to follow to obtain the Denmark ETIAS for citizens of Macao. The process is quite simple and it doesn't take much time, but we recommend that you read this article so that you don't have any doubt about what you have to do.
Frequently Asked Questions - FAQs
What is the ETIAS?
First of all, you should know that many non-European citizens can enter various countries in this region without the need for a visa. Even so, from 2021 it will be necessary to apply for an ETIAS to enter the countries of the Schengen zone, including Denmark.
The ETIAS is only mandatory for EU nations that are part of the Schengen zone, so it's not only necessary in Denmark.
ETIAS is the acronym used for European Travel Information and Authorization System, a visa waiver program designed to reinforce border control in the Schengen Area so that the authorities can avoid possible threats.
Please note that this is not the same as a Schengen Visa, because you can get your ETIAS via an online application form and it's necessary only for short-term stays and if your purposes are business or leisure. Once your ETIAS is approved, you'll be free to transit in the Schengen Zone for 90 consecutive days or up to 3 months.
Do I have to apply for an ETIAS if I'm from Macao?
As you read before, all citizens of non-EU countries will have to apply for the ETIAS before traveling to countries like Denmark, and there's no exception, because countries that are visa-free need it too. If you're a citizen of Macao, then you'll require the Denmark ETIAS.
The Denmark ETIAS handles all travelers who need to visit this country and other Schengen countries as well. Keep in mind that During the ETIAS application process, you'll need to select a country, and it should ALWAYS be the country you'll be visiting first. For example, if you just visit Denmark, then you'll need to choose Denmark in your ETIAS online form. But, if you visit more than one country in the Schengen Zone, then you'll need to select the first country in your ETIAS application form.
What documents do I need to complete the process?
The list of documents can change according to what method you select to apply online. What we can let you know is that by applying with iVisa.com's application form, you'll just have to provide the following requirements:
A valid passport with all of your basic details. For that, we recommend you scan the information page properly.
A valid email address to get your Denmark ETIAS.
A debit/credit card or a Paypal profile because you'll need to pay for iVisa.com's service.
You can also apply with the official ETIAS webpage, but you'll have to get other documents with this option because the list can be longer. That's why we suggest you apply using iVisa.com's application form because we worked hard to bring you an effortless online form that won't ask you many things on your side.
What processing options can I choose with iVisa.com?
The ETIAS visa waiver program will be available by 2021, so you might not find all its information, including the price, because it varies from traveler to traveler. What you should know is that iVisa.com created 3 processing alternatives according to your needs. These are:
Standard Processing Option: this is the standard option that allows you to get your document the most affordable way possible.
Rush Processing Option: you can obtain your Denmark ETIAS faster with this alternative, but the price is a bit more expensive than before.
Super Rush Processing Option: this is the most expensive option because it allows you to receive your document asap.
How can I apply with iVisa.com?
Take into account that the ETIAS process isn't difficult, but with the official website, you might need more time and more things to do on your side. Therefore, iVisa.com is ready to help so you can avoid this tedious alternative.
You'll just need to complete these steps with iVisa.com:
First, begin the process here by answering the questionnaire. After that, you can select the processing time you prefer.
Second, remember to verify the information you gave in step one to make sure that everything's ok. Once you're ready with that, you can proceed with the payment.
Third and lastly, upload your documents carefully and double-check the spelling once more before sending the online application. Finally, you can click 'submit' and complete everything!
You don't need to do anything else after that! You'll just have to wait for your Denmark ETIAS results via email. Don't forget that you can contact iVisa.com's support assistance anytime if you need help.
This process isn't long, so you might need no more than 20 minutes. But, remember that there's no rush, you can take all the time necessary to complete the online form. If you want to obtain your document as fast as possible, then we recommend you select the Super Rush processing option.
Is it secure to apply online with iVisa.com's application form?
iVisa.com's application form is great if you want to avoid tedious electronic processes and long queues at the consulate, but that's not the only benefit with this alternative. iVisa.com understands that security is something important, so we designed a reliable platform that won't risk your personal information. If you have doubts about it, you can read our reviews to verify it.
Where can I get more information about the ETIAS?
There's more than you can learn about the ETIAS online form, and you can achieve that by contacting iVisa.com's customer service center if you have doubts, or just by checking out more articles on iVisa.com's blog if you prefer to read useful tips.