Dominica is one of the most beautiful countries in the Caribbean. Despite being just one small island, it has astounding natural landscapes that will blow your mind. Would you like to explore the fascinating lakes that are throughout the country? Even some waterfalls will make you take the best photo for Instagram. Besides, if you are one of those who like to dive, then you should explore the magnificent Champagne Reef to discover the beauty under the sea.
There are many reasons why you should go to Dominica to spend some time with your family, friends, or maybe as part of your honeymoon. However, due to the COVID-19 pandemic, Dominica has taken new travel restrictions that you should consider if you plan to visit the country next soon. All tourists must present the COVID-19 PCR Test that shows a negative result, and it must be taken until 72 hours before your trip. You will also have to present the Dominica Health Questionnaire to report your necessary information, medical condition, and other things. By submitting both documents, you will help the Dominican government to mitigate the COVID-19 outbreak inside the country.
If you decide not to present any of these, you won't enter Dominica. That is why you may need time and effort to answer the document on your own. This is why you should use iVisa.com to obtain your paper. It won't take more than 10 minutes to complete the application form we created for you. We do most of the paperwork while you wait comfortably at home.
Learn more about these new documents and how iVisa.com can help you obtain your Health Questionnaire without any effort.
Note: Since April 4th, 2022, the Dominica Health Questionnaire is no longer necessary to enter the country.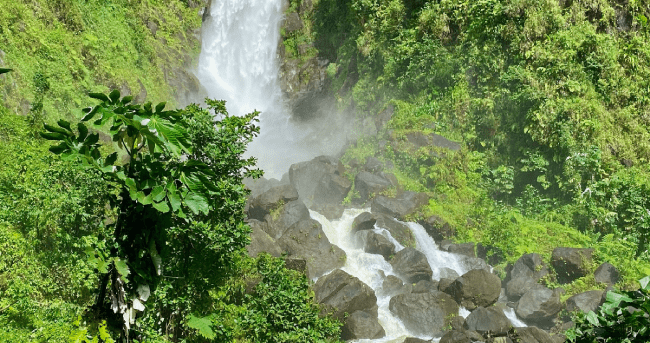 Frequently Asked Questions
What is the Health Questionnaire and the COVID-19 PCR Test?
Both of these documents are the new requirements that will be asked by migration to enter Dominica. The Health Questionnaire is a paper that reports your health condition together with your personal information and places that you went before your trip. It will help the government to collect all your data in case of a possible risk.
On the other side, there is the COVID-19 PCR Test to identify if you currently carry the disease or not. This is why your results must be negative.
iVisa.com can help you to obtain your Health Questionnaire without any problem! You will only have to fill your personal information in our application form, and our professional crew will do the rest for you.
Do I need a COVID-19 vaccine or vaccination certificate to enter Dominica?
No, it is not necessary. As of today, COVID vaccination passports or certificates are not mandatory to enter Dominica. Since information may change quickly, we advise you to follow up on the latest Dominica travel updates and/or contact your local embassy.
Do I need to take a COVID-19 PCR test before traveling to Dominica?
COVID testing requirement: There are no testing requirements.
Do I have to quarantine once I arrive in Dominica?
Quarantine requirements: There are no quarantine requirements.
Do children have to present the test if they plan to visit Dominica?
Only those who are older than 2 years old will have to present this test.
What are the processing times and fees that iVisa.com offers for the Health Questionnaire?
The processing times and fees that we offer for this process are based on your budget and time available to wait. Choose wisely, depending on your needs. These are:
Standard Processing Option: It costs

USD $33.49

, and you wait

24 hours

.
Rush Processing Option: It costs

USD $58.99

, and you wait

8 hours

.
Super Rush Processing Option: You only wait

4 hours

, but you pay

USD $94.99

.
What steps will I have to follow if I choose iVisa.com for this process?
Remember that you still have the option to start your process on your own, but you will have to do more paperwork on your own. This is why iVisa.com is there for you to help you with that. We have designed a non-complicated way to obtain your Health Questionnaire in the easiest way possible. All you will have to do is the following steps:
First, complete our shortened application form in which you answer questions about your trip, your health, and yourself. Then choose the processing option that you like the most.
Second, go directly to payment after checking that everything looks great.
Third, upload your scanned passport and submit it.
What documents do I have to attach for the Health Questionnaire?
iVisa.com understands how tedious it is to be attaching a lot of documents. So, you will only have to attach the essential documentation with us. These are:
Your passport.
Your email address.
Your payment method.
Is it safe to use iVisa.com?
Without a doubt! iVisa.com has one of the best security platforms that safeguards your information from any leak. You can also check our reviews if you want to verify that everything is okay.
Can I get in touch with you if I have more questions?
For sure! iVisa.com will be glad to answer any questions or help you during the process. Our agents will be there to assist you anytime.
Start this process with iVisa.com to achieve your goals.