The Dominican Republic is one of the most attractive countries in the Caribbean, especially for its crystal clear waters and warm climate. For that reason, you probably want to know if you can travel to this place while the COVID-19 pandemic continues, and for your convenience, it is possible, but you have to apply for the Dominican Republic Traveler's Health Affidavit first.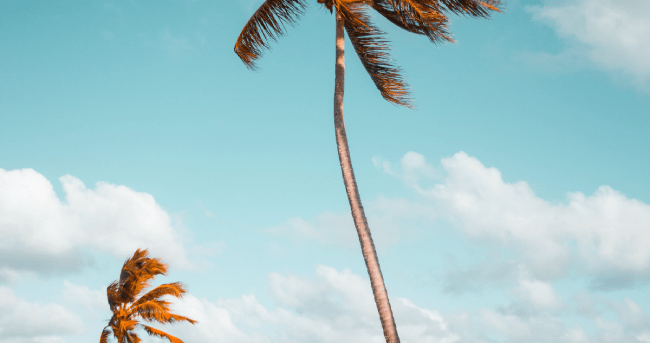 Many people have already wondered if they can fly to the Dominican Republic despite the COVID-19, and that's why we have written this article with the most important information to consider to enter this country properly. As we said before, you can fly to the Dominican Republic, but with the proper precautions.
Something that can also be very advantageous in your case is that it's possible to obtain this document with iVisa.com, as this company offers a fast and reliable service that will prevent you from wasting effort in vain. You can learn more about iVisa.com's process with this article too.
Frequently Asked Questions (FAQs)
Do I need a COVID vaccine or vaccination certificate to enter Dominican Republic?
No, you don't. As of today, COVID vaccination passports or certificates are not a mandatory to enter Dominican Republic. Now if you are a Covid vaccine certificate holder, you won't need to present a negative PCR test nor to follow a quarantine if you are coming from one of the countries mentioned below: Australia, Brazil, Democratic Republic of Congo, India, Indonesia, Iraq, Iran, Ireland, Kuwait, Monaco, Saint Vincent and the Grenadines, Senegal, South Africa, Sweden, Syria, Thailand, Tunisia, and the United Kingdom. Since information may change quickly, we advise you to follow up on the latest Dominican Republic travel updates and/or contact your local embassy.
What is the Traveler's Health Affidavit?
This Dominican Government recently launched the Traveler's Health Affidavit, a travel authorization to visit the Dominican Republic while the COVID-19 lasts, and by following the proper protocols. With this authorization, the Immigration officers at the airport track all the tourists entering the country, and it's an excellent tool to avoid the contagion of the COVID-19 since it confirms that you didn't test positive for the COVID-19.
This requirement was launched on July 1st, and it's still necessary, so you must apply for it before traveling to the Dominican Republic. If you don't have it when arriving at the airport, the authorities could deny you entry and they could take all the measures required to preserve the health of other citizens. Consider that before planning your trip.
How can I verify if I'm eligible for this Health Affidavit?
If you want to verify if you're eligible for the Dominican Republic Health Affidavit, then simply use our Visa Checker Tool. This tool is available at the homepage, and to use it, you'll have to pick your nationality in the upper menu and choose the "Dominican Republic" as the country you wish to visit. In a few seconds, you'll be able to know if you're eligible for the Traveler's Health Affidavit or if you need other documents like a paper visa or an eVisa.
What documents do I need to apply online?
The list of requirements can vary from traveler to traveler depending on which option you choose to apply online. We say that because if you apply with an official government website or another third-party company, you'll probably need other documents that won't be listed below.
Therefore, we want to give you the list of documents you need when you apply with iVisa.com, which is a shortlist that won't require too much effort on your side:
You need a valid passport and a copy of its information page.
You also need a valid email address where you'll obtain the document.
Lastly, you need a Paypal or a debit/credit card to pay for the service.
There might be other important requirements, but they're probably requested by the Government once you arrive at the airport. To apply online on iVisa.com's website, the previous list is more than enough.
Is it necessary to get a COVID-19 test to travel to the Dominican Republic?
Most travelers don't need to present a negative PCR test on arrival. However, visitors coming to the Dominican Republic from Brazil, the United Kingdom, and South Africa must present a negative COVID test (PCR or antigen test) taken no more than 72 hours prior to arrival.
If there's no test available once you're in the airport, the Dominican authorities will give you a quick test at no cost. After you get that test and you show the Traveler's Health Affidavit, you'll probably get a health evaluation before entering the country.
The results of these tests shouldn't last more than 10 minutes, so it should be something fast.
How much does it cost the Traveler's Health Affidavit?
There's not an exact price available because it can vary from traveler to traveler. But we can tell you that if you apply with iVisa.com's online form, you'll be able to receive an authorized document for an affordable price.
In fact, we have 3 processing alternatives, and you can choose any of them according to your needs:
Standard Procedure Alternatives: with this alternative you receive your document quite fast, but not as fast as the other options. Therefore, it has the least expensive price.
Rush Procedure Alternatives: this alternative is faster but also more expensive.
Super Rush Procedure Alternatives: if you need your document asap, this is the option for you because it's the fastest of the three, but also the most expensive.
How do I apply with iVisa.com's application form?
The best part about iVisa.com's online form is that it doesn't require too much time and it only has 3 steps. You don't have to be skilled with online forms to complete them:
First, fill out the online form with your basic details and select the processing time you prefer for your travel.
Second, check the spelling of everything you write to avoid mistakes and pay for your document.
Third, attach the scanned copy of your passport and other documents if required to complete the process.
Once you attach your documents, you can click on the 'submit' button and wait for your confirmation email! After that, iVisa.com will be ready to process your application so you can receive your document as soon as you need it. Click on this link when you're ready to apply.
Don't forget that iVisa.com's customer service center is always ready to help you if you have any problem while completing the form.
How much time do I need to apply with iVisa.com?
In 20 minutes or even less you could complete iVisa.com's online form because it's an easy-to-understand process.
Is it safe to use iVisa.com's application form?
We understand that safety is important, which is why our authorized service includes a high-quality security system that won't risk any detail of your personal information. In fact, we can tell you that our clients are the most important part of our company, and that's why we have received thousands of positive reviews here, confirming that we only offer the best for the travelers around the world!
I still have other questions about this document, where can I get more info?
Since the Dominican Republic Traveler's Health Affidavit is quite new, don't worry if you still have doubts about it, that's completely normal. That's why we want to help you in case you decide to travel to the Dominican Republic and apply for this document. You can always contact us via chat for any help or you can read more information on iVisa.com's blog if you prefer to check other FAQs.