Considering the perfect spot to travel may be a bit confusing because there are s0 many options in the world. With the current COVID-19 pandemic, this task has turned out to be a new challenge because there are some new obstacles to consider. However, some places like the Dominican Republic are ready to open their doors to foreign citizens by considering some sanitary protocols like the COVID-19 test and the use of a Traveler's Health Affidavit.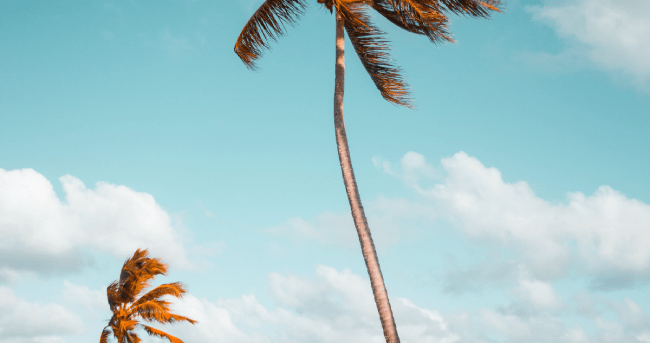 This is an official certificate that provides valid admission to the Dominican Republic. It might be something recent, but you can learn how the citizens of Russia can enter the Dominican Republic during Coronavirus by reading the FAQs bellow. In this article, you'll also be able to check up on other important topics about this country and its sanitary rules, including what kind of tests you need to have when arriving at the airport and what prices they have.
The Health Declaration is available on iVisa.com's service, so it won't be hard for you to obtain it. iVisa.com's platform is safe, reliable and quite fast, which is a great advantage if you want to enter this Caribbean country very soon
Read the FAQs below for more details about this process.
Frequently Asked Questions - FAQs
Do I need a COVID vaccine or vaccination certificate to enter Dominican Republic?
No, you don't. As of today, COVID vaccination passports or certificates are not mandatory to enter Dominican Republic. Now if you are a Covid vaccine certificate holder, you won't need to present a negative PCR test nor to follow a quarantine if you are coming from one of the countries mentioned below:
Australia, Brazil, Democratic Republic of Congo, India, Indonesia, Iraq, Iran, Ireland, Kuwait, Monaco, Saint Vincent and the Grenadines, Senegal, South Africa, Sweden, Syria, Thailand, Tunisia, and the United Kingdom.
Since information may change quickly, we advise you to follow up on the latest Dominican Republic travel updates and/or contact your local embassy.
Arrivals from which countries are considered high risk?
Unvaccinated arrivals from the following countries will need a negative COVID-19 test to enter the Dominican Republic:
Australia, Brazil, Democratic Republic of Congo, India, Indonesia, Iraq, Iran, Ireland, Kuwait, Monaco, Saint Vincent and the Grenadines, Senegal, South Africa, Sweden, Syria, Thailand, Tunisia and United Kingdom.
What is a Dominican Traveler's Health Affidavit?
The Traveler's Health Affidavit is a travel requirement created to track the tourists entering the country. By having this document, you'll be allowed to enter the Dominican Republic while the COVID-19 lasts.
The Dominican Health Declaration has been available since July 1st, and from now on it'll be important to have it on hand when arriving at the International airport. You should consider that if you don't apply for it, you could get a denied entry by the immigration officers.
Do I need this requirement if I'm from Russia?
The Dominican Health Declaration is an obligatory requirement for any foreign traveler, with no exception. It means that if you have a Russian passport, then you'll have to apply for this document to enter the Dominican Republic.
If you want to verify this information, don't forget that you can use our Visa Checker Tool. This is visible once you enter our website, and all you have to do there is to write your nationality and choose your destination country (the Dominican Republic in this case). Automatically, you'll be able to check what documents you could need to enter.
What documents should I get before applying?
Using iVisa.com's service allows you to simplify a lot of things, including the list of requirements. Hence you'll be able to check this list below, but keep in mind that other documents could be needed if you use another application method.
By applying with iVisa.com, the list is the following:
Your valid passport with a scanned copy of the information sheet.
Your current email address.
Your Paypal account or your valid debit/credit card for payment.
Other important requirements like the COVID-19 test or health examinations could be required once you arrive there.
Should I get a COVID-19 test to travel to the Dominican Republic?
Most travelers don't need to present a negative PCR test on arrival. However, visitors coming to the Dominican Republic from Brazil, the United Kingdom, and South Africa must present a negative COVID test (PCR or antigen test) taken no more than 72 hours prior to arrival.
What is the price of the Health Affidavit?
The total cost can change according to your preferred application process. By using the official website, you won't have to pay but you'll have to wait as long as needed depending on the availability of this web page
But, if you apply using iVisa.com's online form, you'll enjoy a faster and easier process. iVisa.com has 3 processing options you can choose from, and each of them has distinguished prices. The faster you want your document, the more you'll pay:
Standard Procedure Options: it has the longest waiting but in return, you won't have to pay more than a few dollars and it's still faster than the official process.
Rush Procedure Options: It's a bit faster, so the price is a bit more expensive.
Super Rush Procedure Options: with this alternative you can get your document extremely quickly, so it is the most expensive.
How can I apply with iVisa.com's form?
Applying with iVisa.com doesn't require much time and effort, it only has 3 steps and each of them can be completed in a few minutes:
First, by clicking on this link you'll be able to finish the online questionnaire and can select the processing option you prefer.
Second, verify the information you wrote in step one and pay for the service.
Third, upload the scanned copy of your passport, review the information once more and you're done!
After that, you can click on 'submit' to complete the online process and receive your confirmation email. You don't have to worry about anything else, iVisa.com will work with the rest. Are you ready to start your online application? Click on this link.
If there are any issues while filling in the form, iVisa.com's support service will always be ready to help you!
How much time do I need to apply?
In 20 minutes you can be ready with iVisa.com's application form because this is an effortless process that doesn't require much of your time.
Is it secure to apply online?
Safety is always an important topic for any traveler. Therefore, we want to remind you that you can feel safe when applying with us thanks to our modern security systems that won't put your information in danger. iVisa.com's safety is our top priority when working for our customers.
We have gotten a lot of great reviews here, and they're great proof of the reliable service we offer.
I still have other questions, where can I receive more info?
If you have other unresolved questions about the Dominican Republic Traveler's Health Affidavit, don't hesitate in contacting us via chat online. Another option is to check iVisa.com's blog page anytime you want to read other useful travel tips!