Traveling to Ecuador is something that many wish to do. And one of the main reasons is the interest and desire of being in the middle of the world, setting foot in two different hemispheres at the exact same time and to participate in some experiments that show the effect of the equator, such as balancing an egg on a nail and watching water coming out from different sinks flowing straight down, instead of forming a vortex.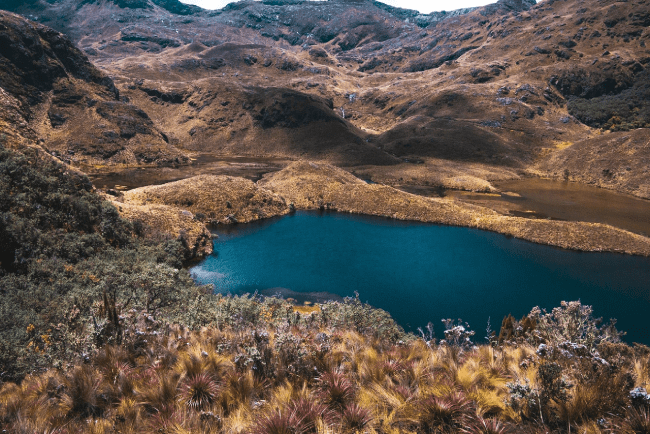 Even amongst the current global situation it is still very exciting to visit Ecuador, and it is important to know that there are certain mandatory requirements and procedures that travelers should follow, like providing a PCR COVID 19 test along with a Traveler Health Declaration. But relax, keep on reading to learn all you need to know about this new measures and how easy it is to obtain your Traveler Health Declaration through iVisa.com.
Frequently Asked Questions (FAQs)
What are Ecuador entry requirements during COVID-19 times?
Like most countries in the world, Ecuador has established some biosecurity measures and protocols to control and prevent the contagiousness of the virus. Some of these measures and protocols apply for travelers who wish to visit the country nowadays and there are no exceptions, so all travelers flying to Ecuador will need to have with them a biometric passport, a Traveler Health Declaration, and a negative PCR COVID-19 test at the moment of passing through customs.
Why is Ecuador requesting a Traveler Health Declaration?
Because there is still the presence of the COVID-19 virus Ecuador has to control the situation in the country and ensure that those entering the country won't represent a health risk for themselves nor for the citizens of Ecuador. The Traveler Health Declaration does not replace a visa in any way, it is a document that contains vital data that has been truthfully provided by the passenger, the form must indicate your state of health, flight details, place of accommodation for the next twenty one days, and information of an emergency contact. With the Health Declaration the control at the airport and borders becomes more efficient and contributes to preventing the spread of the virus.
What is a PCR COVID-19 Test?
The Polymerase Chain Reaction (PCR) COVID-19 test is considered the golden test of all those being used right now to detect the presence of COVID-19 in patients. This test is a mandatory requirement along with the Health Declaration for all those who wish to visit Ecuador. This is a highly accurate diagnostic test that looks for traces of the virus' genetic material to find if the person is infected. It bases its results on the analysis of a patient's sample usually collected via a nose or throat swab.
Is it necessary to take a PCR COVID-19 test to travel to Ecuador?
Yes, a PCR COVID-19 test together with the Traveler Health Declaration are two of the main requirements at the moment for travelers who want to enter Ecuador. Absolutely all travelers have to provide a negative PCR COVID-19 test that has been performed no more than 72 hours before boarding. If you arrive in Ecuador without this test you will then be requested to take a test right there at your own expense, and must proceed to wait in temporary accommodation until a negative result is received.
Is there a mandatory quarantine period to visit Ecuador?
When Ecuador re-opened the county to visitors it established an immediate fourteen days self-isolation period that could be done in a hotel or other short-term accommodation authorized for that purpose. Although now that has changed and right now those passengers that arrive in the country with a Traveler Health Declaration, and a PCR COVID-19 test with a negative result won't have the need to self-quarantine anymore.
How can I obtain my Traveler Health Declaration?
There are only three necessary steps to obtain your Traveler Health Declaration so you can visit Ecuador. It is important to note that the Ecuador Traveler Health Declaration will be valid for one single entry, so every time you travel to Ecuador you must apply for a new one.
First, enter all the required information about yourself and your traveling plans on the application form, which can be done in only ten minutes.
Second, please revise all of the information provided in the form and confirm that is all correct and there aren't any typo mistakes.

Third, during your application you will be asked to provide these items listed below:

A scanned copy of your current passport.
Your email address so you can receive your Ecuador Traveler Health Declaration.
A payment method. There are three options for you to choose: credit card, debit card, or PayPal.
What are the waiting times and fees for the Traveler Health Declaration?
Because each traveler has different priorities, iVisa.com offers three great choices that adjust to your needs, choose the one that you prefer:
Standard choice, for travelers who don't mind the waiting (

24 hours

) and prefer budget-friendly fees (

USD 20.00

).
Rush choice, for those who want to speed up things a bit (

4 hours

) and can pay more (

USD 35.00

).
Super rush choice, for the ones with time as a priority (

30 minutes

) and willing to pay higher fees (

USD 60.00

).
Should I pick iVisa.com to process my Traveler Health Declaration?
The process to obtain your Traveler Health Declaration with iVisa.com is hassle-free, secure and guaranteed. So, yes you should definitely pick iVisa.com, you won't have to worry about much, only about enjoying your time while in Ecuador. Please read our customer reviews on our page to confirm this statement and learn more about our excellent services.
Where can I find more information?
To find more information regardless of the Traveler Health Declaration for Ecuador or any other travel documentation, you can contact our customer service team. These agents are great and are available 24/7 to assist you and provide all the information that you might need.
Start planning your trip today and, get your Ecuador Traveler Health Declaration here.