Within its limited territory, Ecuador encloses an endless number of wonders that many wish to discover. The natural scenery and indigenous villages in the Amazonas jungle, the adventure activities along the Andean mountain range, the dream beaches, and colonial towns are some of the main reasons why tourists choose Ecuador as their travel destination. Given the current circumstances of the COVID-19 pandemic, Ecuador has set a few requirements for all those who wish to visit the country, Travelers will need to provide a PCR COVID 19 test along with their Traveler Health Declaration. Keep on reading to find important information about these new requirements.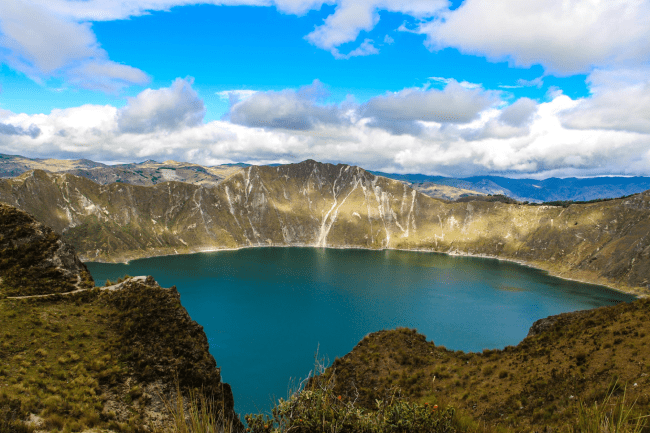 Frequently Asked Questions
What are the requirements to visit Ecuador during COVID-19 times?
There are specific requirements and safety protocols in place for visitors who wish to enter Ecuador. Travelers without any exception will need to present the following upon their arrival in the country:
A biometric passport.
A PCR COVID-19 test with negative results.
Is there a mandatory self-isolation period when arriving in Ecuador?
When Ecuador authorized the entry of travelers into its territory a few months ago, there was a mandatory fourteen days self-isolation period that had to be immediate and done in an appropriate accommodation authorized for that specific purpose. Nowadays, those visitors who present a Traveler Health Declaration along with a negative PCR COVID-19 test result won't be required to go into a quarantine period.
What is the Ecuador Traveler Health Declaration?
Ecuador has recently established a new requirement for travelers who want to visit the country. It is the Traveler Health Declaration, a form that must contain truthful information of each visitor, such as state of health, details of flights and accommodation for the next twenty one days, and emergency contact info. The Traveler Health Declaration does not replace a visa as it is aimed to help safeguard the good health of both visitors and nationals, preventing the spread of the virus.
What type of test is the PCR COVID-19?
There are a few different types of tests used to detect the presence of COVID-19 in patients, one of them is the PCR test which stands for Polymerase Chain Reaction and is considered by many as the best of them all. This collects a sample via a nose or throat swab and runs an analysis to look for traces of the virus' genetic material to determine if the patient is infected or not. This test is now a requirement to visit Ecuador along with the Health Declaration.
Will I need a PCR COVID-19 test to enter Ecuador?
All travelers who wish to visit Ecuador will need to have a Traveler Health Declaration and a PCR COVID-19 test when arriving at the airport. This and other measures have been established to ensure that those who enter the country are disease-free. It is important to know that the test be performed no more than 72 hours before boarding. Passengers who arrive in Ecuador without this document will need to take a test at their own expense and to wait in temporary accommodation until a negative result is received.
How can I apply to obtain my Traveler Health Declaration?
To obtain your Health Declaration required to visit Ecuador, you can apply through three simple steps with iVisa.com. Please take into account that the Ecuador Traveler Health Declaration will be valid for one only entry, therefore, you will have to apply for a new one each time you want to travel to Ecuador.
First, fill out the application form with the required information about yourself and your traveling details, this won't take more than ten minutes.

Second, please reread the form to confirm that all the information in it is correct.

Third, during your application process you will be asked to provide these following:
How are the processing times and fees for the Traveler Health Declaration?
Processing times and fees usually vary to meet the needs and preferences of each customer. There are three excellent alternatives on iVisa.com, choose as you like:
Standard alternative, regular processing time (

24 hours

) and fees (

USD 20.00

).
Rush alternative, reduced processing time (

4 hours

) and higher fees (

USD 35.00

).
Super rush alternative, minimum processing time (

30 minutes

) and the highest fees (

USD 60.00

) of all three.
Should I choose iVisa.com to apply for my Ecuador Traveler Health Declaration?
We think that you should choose iVisa.com. The process is safe and simple, plus there is a team of great agents ready to help you through every step before, during and after your application. You can also read what our previous customers' have to say about their experience with our services, just click to read our customer reviews.
I have some unsolved questions, where can I find more info?
To find more info about the Traveler Health Declaration for Ecuador or any other requirements or travel documentation for Ecuador, please get in touch with our customer service team. They are available 24/7 and will gladly give you all the information that you might need.
Budget-friendly and hassle-free, get your Traveler Health declaration here.