Are you looking for inspiration for your next trip? Egypt has some incredible attractions, from the magnificent pyramids and historical landmarks to idyllic beaches. Some of the best cities to visit include Cairo, Luxor, and Alexandria. But before you go, make sure that you apply for the correct visa as a Dutch citizen.
Passport holders from the Netherlands are eligible to apply for the Egypt eVisa. Apply from the comfort of your own home without visiting an embassy or consulate in person. The Egyptian government developed the eVisa in order to ease the process for visitors for both tourism and business purposes.
The entire Egypt visa application process is done online. Keep reading to learn more about the registration process, the documents required, how to fill out the application form, and everything else Netherlands nationals need to know about traveling to Egypt.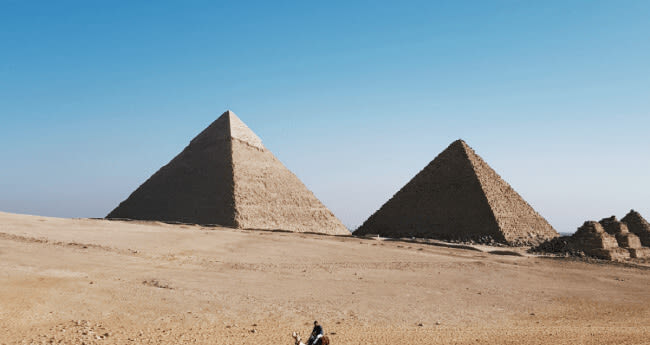 Egypt Visa categories available for Dutch citizens
The Egyptian eVisa permits citizens of the Netherlands to enter the country for business or tourism purposes. The eVisa application process is easy and quick, especially when done through iVisa. You do not have to make an appointment at the embassy.
You can choose between two different eVisa types, both valid for a stay of up to 30 days in Total:
Single Entry

: Allows Netherlands passport holders a single entry into the country.

Multiple Entry

: It permits Netherlands passport holders to enter the territory multiple times.
For other travel documents or long-term visas, contact the Egyptian embassy or consular services in New Delhi or nearest to you.
Egypt visa requirements for Netherlands passport holders
Applicants must meet a few requirements to apply for the Egypt:
A copy of your original passport valid for at least six months after your arrival date.
Your arrival and departure date and air travel tickets.
A supporting invitation letter, like a letter from the company if it's a business visit or an invitation letter from your host for family visits.
Hotel bookings and details about places you plan to visit.
How to apply online for the Egypt visa
It's relatively straightforward to request an Egypt visa from the Netherlands. The visa application takes only a few minutes to complete.
Here are the steps to apply online for the Egypt visa:
First, complete the Egypt eVisa application with your personal details, valid passport, and email address. Then, select the processing time that suits you best.
Second, before proceeding to the payment, our visa experts ask you to double-check that your form is all correct. This is done to avoid potential setbacks. After that, you can proceed to pay the service fee. We accept any credit or debit card.
Three, upload the necessary documents and submit the application.
Once submitted, wait for the visa confirmation to arrive in your email inbox.
Egypt Visa fees and processing times for Dutch citizens
The visa costs vary according to the processing time you prefer and budget. Netherlands passport holders can choose from the following options:
Costs for a single-entry visa for Egypt:
Standard Processing:

USD $81.99

in

6 Business Days

.
Rush Processing: -

USD $140.99

in

4 Business Days

.
Super Rush Processing: -

USD $192.99

in

2 Business Days

.
Costs for a multiple-entry visa for Egypt:
Standard Processing -

USD $136.99

in

6 Business Days

.
Rush Processing -

USD $188.99

in

4 Business Days

.
Super Rush Processing -

USD $248.99

in

2 Business Days

.
What to see and do in Egypt
Now that you've booked your flight and hotel, you're counting down the days for your Egypt trip! Take a look at these amazing places to visit!
Luxor
Having served as a base for the New Kingdom pharaohs, this city has some unique sites to explore. There's a reason this city is called the biggest open-air museum in the world!
The Valley of the Kings, Karnak Temple, and the Memorial Temple of Hatshepsut are some of the best historical sites in the city. Sunrise is also a great time for balloon rides. It is a beautiful sight to see the colorful sky over the city.
Cairo
Egypt's capital, Cairo, combines modern city life with a historical heritage. There are mosques, restaurants, and monuments dating back to the Mameluke era for tourists to explore.
Khan el-Khalili is a labyrinthine shopping souk that is truly unique. The market is filled with stalls and workshops selling ceramics, textiles, spices, and perfumes. It is already an incredible experience to walk the maze-like alleys.
Alexandria
Alexandria, one of the most famous Egyptian cities, was founded by Alexander the Great. Though only a few remnants of Alexandria's illustrious past remain, it is a wonderful place to visit. Among its attractions are the Bibliotheca Alexandrina, a contemporary landmark, and the Alexandrian Antiquities Museum.
More information about the Egypt visa
iVisa is here to make travel simple for you. Did you wake up in the middle of the night with an urgent question about your e-Visa for Egypt? Chat with our customer support team through our website or email at [email protected]. Our experts are available 24/7.