Egypt is a marvelous country with a rich culture and history. Traveling there is always an adventure. As long as you know which are the necessary Egypt Visa Documents and process your Egypt Visa, entering the country is a breeze.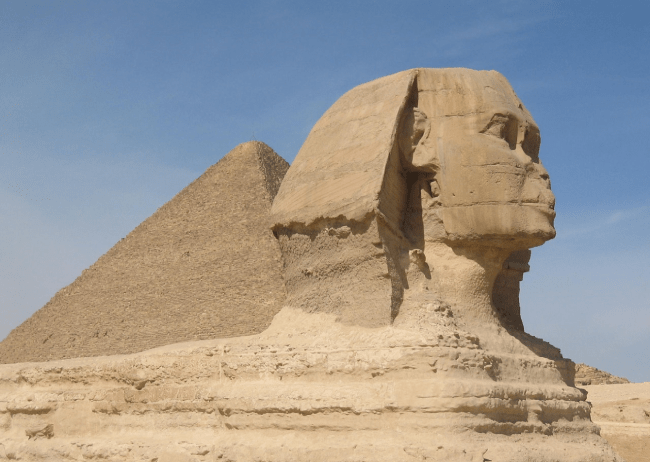 In this article, we'll share with you all the information you need to process your visa. We'll include a list of all the necessary documents and some travel recommendations to make your trip memorable.
Check our FAQs to learn about the Egypt Visa Documents.
Frequently Asked Questions
What restrictions due to COVID-19 should I know about before traveling to Egypt?
All incoming arrivals, regardless of nationality, need to present a negative PCR test result, taken within the previous 72 hours. Vaccination is preferred, but not mandatory.
Depending on your country of origin and date of travel, the requirements can change. Please refer to our product page to find out more information on the latest COVID requirements that apply to you.
Egypt Visa Documents - Stay tuned to our product page.
What is the Egypt Visa, and how do I apply for it?
The Egypt Visa is a travel permit that grants visitors quick entry to Egypt. You can choose between the two options for this visa: Single Entry and Multiple Entry. They are both valid for 90 days after issued, but allow a maximum stay of 30 days Per Entry.
First: Complete our online form using your personal information.

Second: Make sure everything is correct before picking a form of payment. We accept credit and debit cards.

Third: Upload all the required documents and apply.
Egypt Visa Documents - Choose between single entry and multiple entries depending on what you need.
What are the necessary documents to apply for the Egypt Visa?
You just need to gather the following items to obtain your Egypt Visa for citizens of Egypt:
A scan of your passport information page - Your passport must be valid over 6 months after your trip.
Email address - To receive your documents once ready.
Payment method - You can use credit or debit cards.
Egypt Visa Documents - Keep reading below to learn more about processing times and fees!
Cost and processing times for the Egypt Visa?
To fit the needs of all our customers, we offer three processing times and fees to get the Egypt Visa.
In the case of the single entry visa:
Standard Processing:

6 Business Days

for

USD $86.99

.
Rush Processing:

4 Business Days

for

USD $138.99

.
Super Rush Processing:

2 Business Days

for

USD $201.99

.
For the multiple entries visa:
Standard Processing:

6 Business Days

for

USD $85.49

.
Rush Processing:

4 Business Days

for

USD $104.49

.
Super Rush Processing:

2 Business Days

for

USD $124.99

.
Egypt Visa Documents - If you're in a rush, we have options to get your document ASAP!
Can I trust iVisa.com?
100%! We specialize in helping travelers get their required documents to travel from anywhere to anywhere in the world. That way we take care of the boring part while our customers focus on the fun part of planning their trip.
Egypt Visa Documents - Check out our user reviews section and see what our past customers are saying about our services at iVisa.com.
I still need to speak with someone. How can I contact one of your agents?
Our customer care agents are easily reachable through our website. They are available 24/7 to answer any questions about the Egypt Visa Documents.
iVisa.com Recommends
Delight in the pleasures of Sharm El Sheikh.
This is a top destination for those who love to soak up the sun and swim in warm waters. The temperatures in Sharm El Sheikh are perfect for water activities. In the cooler months, temperatures range between 20 °C and 25 °C. In the summer, temperatures rise to 30 °C and 35 °C.
If you're looking for a relaxing holiday, you can spend your days by the shore of the Red Sea. The town is also home to some of the best spas in Egypt. Get pampered with a massage in any of its luxurious wellness centers.
But Sharm El Sheikh also offers visitors a wide array of adrenaline-packed activities. There's diving, snorkeling, sailing, windsurfing, and kitesurfing. And for those who want to try something more extreme, there's also skydiving from helicopters. The truth is, Sharm El Sheikh has options to please any traveler.
Nightlife here is also very active. Sharm El Sheikh is home to many bars, nightclubs, and beach parties. Partygoers will find plenty of options to dance the night away.
There are also many attractions to see on the outskirts of Sharm El Sheikh. You can book a safari to the Sinai desert or go all the way to visit the impressive Sinai mountains.