The visa policies of Egypt state that the members of some countries are now allowed to obtain an electronic visa. Italy is one of those countries, meaning that if you have an Italian passport, you can now get your Egypt eVisa quickly and easily. Instead of going to the Egyptian embassy to get your papers, all you have to do is take the services of iVisa.com to process your eVisa. Go to our page, fill in an online application form, and the Italian eVisa will arrive in your e-mail inbox as fast as possible.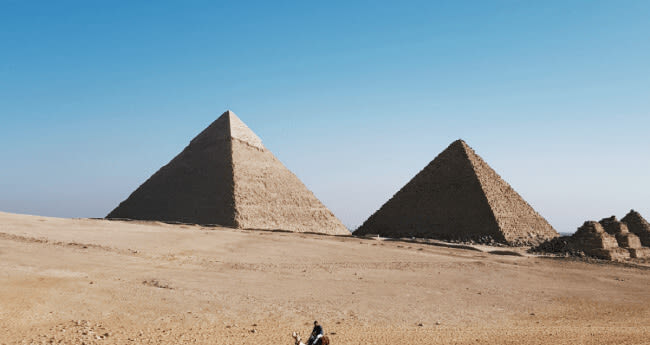 But to help you with the whole process, we brought you this article with some useful tips.
Frequently Asked Questions
What is an Egypt eVisa?
The first thing you have to take into account is that the Egypt eVisa is a completely online document. This works like a travel permit that allows you to enter Egypt without going to an embassy or consulate. The process is available at this link, so you can receive your document without having to do any other extra process.
eVisas work with electronic links in passports, so it's usually necessary to have a biometric passport to get them.
Keep in mind that the validity for this eVisa is for 90 days after issued with a Single Entry. You can spend time inside the country for 30 days in Total.
I have an Italian passport, do I need an Egypt visa for Italian citizens?
In the case of Italian citizens, they must have an Egypt visa for Italian citizens. The good news is that this can be the Egypt eVisa, so you don't have to go to an Egyptian embassy to get it.
You can complete the procedure at this link or obtain more information here.
What documents do I need to apply for an Egypt visa for Italian citizens?
Before filling in the form, be sure to gather all the required documents and items below:
A 6-month valid passport: along with a proper scan of the passport info.
Email address: you'll get the eVisa this way so make sure to offer a valid one.
Means of payment: we only allow online payments: credit/debit cards and Paypal.
What is the cost of the Egypt eVisa?
The price of your Egypt eVisa vary depending on your timeframe selection:
Standard processing: (

6 Business Days

) -

USD $30.69

.
Rush processing: (

4 Business Days

) -

USD $75.99

.
Super Rush processing: (

3 Business Days

) -

USD $99.99

.
The second factor, the visa type, means that you can choose between a single-entry visa or a multiple-entry visa. The fees for the first type are found above, and the price for the second can go up.
You can check all of this information here.
What is the step-by-step process to get the eVisa?
The process is very easy and it will take you only 10 minutes to complete it.
This application form has only three steps:
First, select the timeframe of processing and fill the blank spaces with your info. Then select the type of entry (single or multiple.)
Second, review all your details and then proceed with the corresponding payment.
Third, attach the documents to your form and then click on submit. That would finish everything!
For any assistance in the application form, you can call our support service which is available at any time.
How can I apply for my friends or family members?
You just need to make sure to have all the required documents (we mentioned the list above) If you plan to visit this country with a group of friends or family, you can do it by clicking on ''add new applicant'' in the application form and submitting the corresponding documents from each member.
What should I do if I sent my form but I made a mistake?
If we didn't send your request to the Government yet, then you can call our customer service representatives as soon as possible to edit the information. Otherwise, you'll have to re-apply and pay again, but we won't charge you another service fee.
If I'm a transit passenger, do I have to apply for an Egypt eVisa as well?
If your stay in the transit layover doesn't exceed 48 hours, and you can also prove that with the next flight ticket confirmation, then you don't have to apply for a Egypt eVisa. During that time you can even leave the airport, but always with the required documentation.
Is it safe to use iVisa.com.com for my visa applications?
Yes, completely! We are a professional service provider issuing official eVisas since 2013. We have extensive experience in this business and our team is always ready and prepared to help our clients. In addition, we offer confidentiality, security, and we also guarantee the services we provide. You should not feel concerned about the information you send us, as everything will be safeguarded and not exposed to the Internet.
Where can I obtain more information about the Egypt visa for Italian citizens?
Do you still have doubts about the Egypt visa for Italian citizens? In that case, we can help you by offering you more useful articles at this link. You can also contact our advisors at this link if you prefer to have personalized attention via chat.
Remember that with your Italian passport you don't need a Paper Visa, you just have to apply for the Egypt eVisa and pack your bags to discover the wonders that this country hides, from its famous pyramids to its exquisite gastronomy. Apply with us today and get ready for your adventure.