Macedonia is among the 46 countries who have access to an electronic visa if they want to visit Egypt. As a result, getting an Egypt visa for Macedonian citizens is easier than ever. All you have to do is fill in an online application form and wait for your visa to arrive in as little as 3 Business Days. iVisa will help you with the process so that you will get your eVisa easily and quickly.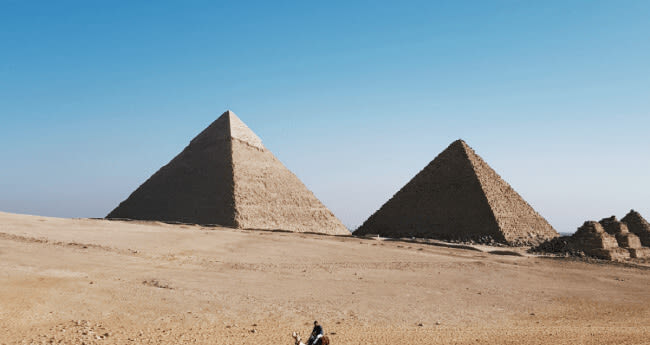 Frequently Asked Questions (FAQs)
As a Macedonian national, do I require a Visa?
All Macedonian visitors are required to have a visa before they go to Egypt. Find all the online applications and the requisites here.
What is the eVisa?
It is a type of visa that is obtained online through the use of a system created by the Government. This allows all citizens of Macedonia to apply from any place and time.
How long is the Egypt eVisa valid for?
The Egypt eVisa expires 90 days after issued with a Single Entry type of visa. Nonetheless, you are allowed to remain in the country for 30 days in Total.
What documents should I gather before applying?
iVisa only asks you to provide a few documents and fill in the application form. The list of required documents is not long, and chances are you already have everything you need. Here is what you need to present:
A six-month valid passport
Scan of the info passport page
Means of payment
Email address
IMPORTANT: We only accept credit/debit cards and Paypal payment. The email you provide will be the one we use to send you all the updated information on your visa status. Therefore, remember to write the email correctly.
How much does it cost the eVisa?
It is to depend on two factors: the visa type and the processing time. This is why we offer you three alternatives:
Standard processing (6 Business Days) - USD $61.49.

Rush processing (4 Business Days) - USD $114.99.

Super rush processing (3 Business Days) - USD $153.99.
How is the eVisa operation?
The whole process is carried out in the same system of the Government of that country. The operation works by entering the applicant's information.
How long does it take to apply for the eVisa?
To fill in the whole application, we only require 10 minutes of your time.
How is the application form?
After you gather all of the documents, proceed with the application form and complete it with your information.
You need to complete all three steps of the form:
Give us your general information, select the processing time and visa type.
Revise your application as well as to make the payment. The revision is more important than you think. You cannot make corrections to your application after it is issued, and if it has mistakes, the eVisa becomes invalid. You have no other choice than repeat the process again.
Send the documents that support your application. You will need to upload those documents in the form and after that, you will be able to submit it.
In case you have trouble finishing your application on our website, please do not doubt to contact us by chat at any time. We are able to assist you 24/7 for free.
What happens after I have applied?
We will send you the Egypt eVisa in the timeframe you selected in the form. Please check the email account that you provided us, to get all the actualizations of your visa.
Can I apply for my family or friends?
Yes, you can. Just make sure you gathered all the required documents (mentioned above) before applying for your relatives. For applications of more than one person, click on 'Add new applicant' in the application form and fill in with their data.
What can I do if I make a mistake in my application?
You must contact us immediately to assist you with the application.
NOTE: You cannot make corrections to your application after it is issued, and if it has mistakes, the eVisa will be invalid. You have no other choice than repeat the process again.
Can I trust on your services to apply for my eVisa?
Yes, of course, it is! Even when there are plenty of people believing that online information leaks easily, we can guarantee that this will not happen with you. Thanks to our modern system and our professional team, all your personal information is 100% safe on our website. In case you have more doubts about us and our service, you can check what say our customers about us here.
I have more unresolved questions, where can I find more info?
We invite you to contact one of our customer service representatives here. You can also check more information about this visa on this page