The application process for the new Egypt Visa for Polish citizens is easier than ever before. Egypt has released its online visa that allows citizens of countries like Poland to visit the country without visiting the embassy!
You can now save yourself from the hassle of visiting the embassy multiple times or waiting in long queues at the airport for your visa on arrival.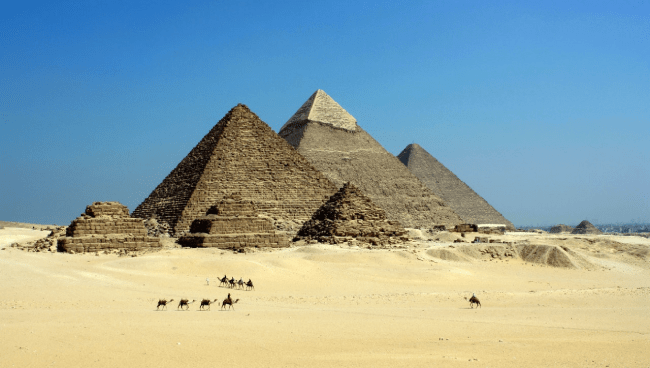 Egypt is a country that needs no introduction. It is home to one of the oldest civilizations on the planet, in addition, it has several architectural marvels that will make their way to your bucket list.
If you are a Polish citizen and you wish to visit Egypt, all you have to do is apply for the Egypt Visa for Polish citizens today.
Frequently Asked Questions
Readers of iVisa.com have asked us several questions about the new Egypt eVisa. Do not worry, we have curated a list of some of the most frequently asked questions. You can now read more about the Egypt Visa for Polish citizens by visiting our website.
Is it absolutely necessary to have a COVID vaccine to enter Malawi?
Citizens of Poland who wish to visit Egypt should get vaccinated before entering the country to be on the safe side. However, if you are unvaccinated, there are dozens of protocols and instructions which you need to strictly follow while visiting the country.
Do I need to have a negative PCR Test to travel to Egypt?
Yes, all visitors arriving in Egypt will need a negative SARS Cov-2 PCR Test along with the Egypt Visa for Polish citizens to be able to stay in Egypt. The test should be conducted at least 72 hours before departure and it should be conducted by a credible authority.
In addition to a negative PCR Test, you may be required to give a sample for another test upon arrival. The results of the test will be provided to you within 48 hours.
Do I need to quarantine upon arrival in Egypt?
As per the current regulations, all visitors will be required to be in a self-monitored quarantine for a period of 14 days when in Egypt. Any symptomatic passengers arriving in Egypt will have to follow the procedure for isolation as laid down by the health authorities. Your Egypt Visa for Polish citizens will also have to consider these 14 days of quarantine.
To know more about the Egypt Visa for Polish citizens, visit iVisa.com.
What is electronic travel authorization?
The Egypt Visa for Polish citizens is the perfect visa for those of us who wish to visit Egypt but not go through the hassle of applying for the Embassy visa.
This unique travel authorization grants you to stay in the country for an ample number of days so that you can explore Egypt to your heart's content.
What will be the price of my visa and how long will it take to be ready?
If you wish to customize your visa application process, iVisa.com has created three effective options for you to choose from.
You can choose an option as per your budget and schedule in order to obtain your Egypt Visa for Polish citizens:
Standard processing (

USD $61.49

-

6 Business Days

): This is the most affordable option, you will also receive your approved visa well in time.
Rush processing (

USD $114.99

-

4 Business Days

): If you are stressed about your visa approval, this is just the right option for you. You will obtain the approved visa in just a few days.
Super Rush processing (

USD $153.99

-

3 Business Days

): This is the fastest option, the best if you wish to leave for Egypt urgently.
You can visit our website and begin your application for the Egypt Visa for Polish citizens.
Why should I trust iVisa.com?
We at iVisa.com have tried to bring travelers across the world to their dream destinations. Our team of experts will work round the clock to make sure that your paperwork is ready in time without any hassles.
Our clients come from all parts of the world and have trust in our Egypt Visa for Polish citizen's application process.
I have a few more questions, whom should I ask?
You may have several other questions about your trip to Egypt. Our team of experts at iVisa.com will take care of all your needs, all you have to do is write your questions to us via email and our team will respond to you with answers.
iVisa.com Recommends
You can begin exploring Egypt with the iconic Hurghada resort town. It is located close to the Red Sea and is often preferred over other localities like the Sharm El Sheikh and Dahab. You can then head to Alexandria, right beside the Mediterranean. When here, you must visit the exquisite Alexandria National Museum. Saqqara is an ancient Egyptian settlement with many pyramids spread against its desert lands.
Aswan is the beginning point for excursions to the temples of Philae and Kabasha. It is also home to the Sun Temple of Raamses II and also the Kom Ombo and Edfu. The region also has granite cliffs that overlook the Nile River. This place was once known as the gateway to Africa and is commemorated by the Nubian Museum located here.
You cannot miss the Step Pyramid of Djoser when visiting this place. Siwa Oasis is found near the western border of the country and is home to the Temple of the Oracle of Amun. Finally, after visiting these sites of Egypt, you can conclude your adventure at the capital city of Cairo, a spectacle of architecture and beauty. Dahshur is a village located south of Cairo that also has several underrated pyramids that you can visit if you want a peaceful, less crowded experience of the monuments.
We hope you have a refreshing trip to Egypt!