Since December 2017, the citizens of 46 countries have access to an Egypt digital visa. Sweden is on this list, meaning that an Egypt visa for Swedish citizens hasn't been so simple to acquire. Applicants are no longer required to stop by a consulate, and rather they could apply online in their houses. The process is made possible by iVisa, and you'll discover it is a simple and quick way to receive your eVisa.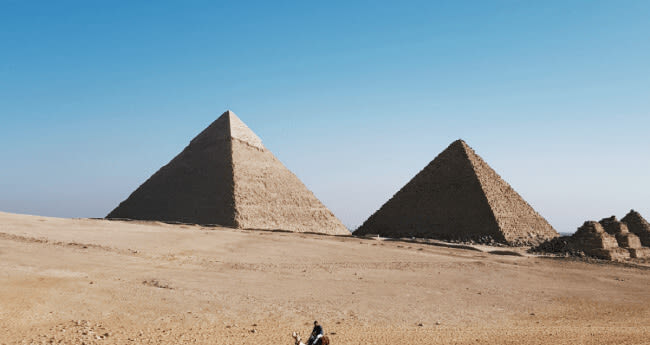 Frequently Asked Questions (FAQs)
I have a Swedish passport, do I need a visa to visit Egypt?
Yes, most of the Swedish people require a visa to enter Egypt. You can apply online here and assess to the prerequisites here.
What is an Egypt eVisa?
The eVisa is a travel authorization document which permits people to input Egypt.
How long is the Egypt eVisa valid for?
This Egypt eVisa for Swedish citizens is valid for 90 days after issued. Additionally, it grants a Single Entry for a max of 30 days in Total.
What are the documents required to apply?
To be able to begin, you have to provide a few things, and iVisa will look after the rest. The requirements are simple to reach. Here is a list:
Passport: the need is that your passport is valid for six months from the travel date.

A passport scan: we just require the data page of your passport. Here you may see instructions about the best way best to produce the best passport scan to your own application.

Way of payment: iVisa takes multiple procedures of payment like debit and credit cards or Paypal.

Email address: your visa will be transmitted to you through email, so ensure you add a valid email address you have access to.
What are the processing times and prices?
One of the common concerns about electronic visas is the cost. With iVisa, applicants have three available options when it comes to processing time and this will determine the price. The three options are:
Standard processing – your visa application is processed during 6 Business Days, and also the cost is USD $30.69.

Rush processing – you will receive your visa in 4 Business Days, but with a cost of USD $75.99.

Super rush processing – this is the quickest option. You'll receive your Egypt eVisa in just 3 Business Days, and you will be charged USD $94.99.
Click here to start your application.
How does the Egypt eVisa work?
The Egypt eVisa is issued electronically from the Ministry of Foreign Affairs of the Egyptian Authorities. We utilize the Egyptian eVisa system to process an eVisa by simply entering the applicant's information.
How long does it take to apply for an Egypt eVisa?
It will take you no more than 10 minutes to apply for your eVisa.
How can I apply for an Egypt eVisa?
Once you've got all you'll need, you are able to move on into the application form. It's straightforward to comprehend, and it is composed of 3 steps.
The first one is going to ask you to fill in your info, and to choose a processing period and a visa kind. This will establish the price of your document.

The second part will ask you to revise step one and make the payment.

The next step includes uploading extra documents and an individual questionnaire. Simply submit your application when you're finished and wait patiently.
Overall, an Egyptian visa for citizens couldn't be easier to get. There's absolutely no hassle, the process shouldn't take over 10 minutes, also you may do it. Should you require help using the application form, all you've got to do is telephone iVisa's service service. It's available to assist you.
What happens after I have applied?
Once the application is finished, you are going to obtain the eVisa. No need to manage the embassy. We do it for you so that you do not lose precious time.
I am traveling with children, do I need to create an account for them to apply?
No, you do not. Parents can apply for their children in conjunction with their own applications.
How can I apply for my family or friends?
You only must be certain that you have all of the necessary documents (you can see previously in this article) and apply here introducing her/his information. In the event you want to apply for more than 1 individual, it is possible to do this by clicking on insert new applicant and finishing the information.
What can I do if I make a mistake in my application?
Your Egypt eVisa is connected to your passport number, if we submitted your application you can't make any adjustments and you'll need to re-apply but we won't solicit you a different service fee. Consequently, if that is true, please contact our customer service agents whenever possible through online chat to help you.
Is it safe to use iVisa to get my Egypt eVisa?
Many people think that online information leaks and that their individual info is at risk of getting into the wrong hands. However, that is not the case with our services. We provide maximum safety for your personal data, confidentiality, and we invest a lot in the security of our database. Your personal information could not be safer. You can review what hundreds of happy customers say about us here.
I have more unresolved questions, where can I find more info?
For a faster resolution click here and start chatting with one of our customer service representatives. Find more info and FAQs here.