Egypt is one of the most amazing destinations worldwide. There are so many attractions to visit, including the Giza pyramids, Abu-Simbel, and the Red Sea.
In this article, we'll share all the necessary details to travel there and to have the best experience. We'll start with information about the Egypt Visa and include all the FAQs about the Egypt Visa from Mumbai.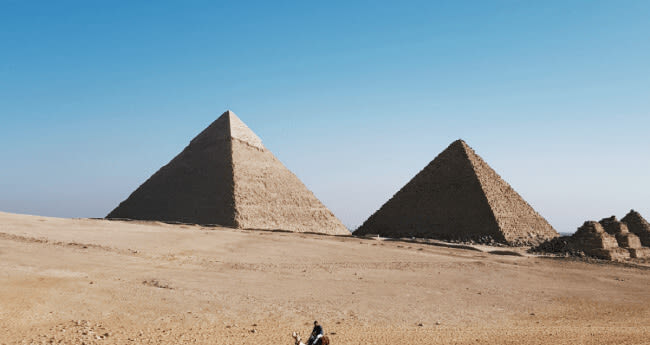 After we answer all your questions, we'll offer you some recommendations to make your experience in Egypt memorable.
Egypt Visa from Mumbai - Here we go!
Frequently Asked Questions
What are the current COVID-19 requirements to enter Egypt?
Indians looking to visit Egypt need to get a PCR test within 72 hours of their arrival. Vaccination is not mandatory, but preferred.
However, COVID-19 requirements can change unexpectedly as the pandemic develops. For this reason, we have created a product page to update all travelers regarding the current COVID-19 restrictions.
Egypt Visa from Mumbai - We recommend you stay tuned to our updates.
What is the Egypt Visa, and how can I apply for it?
The Egypt Visa is an electronic travel authorization that allows citizens of India to travel to Egypt. There are two options when it comes to this document: single entry and multiple entries. Both are valid for 90 days from the date of issue, but allow a stay of up to 30 days in the country.
To apply for it, you'll need to go through these steps:
First: With your passport handy, fill out the form with your personal information and select the processing time and fee that best suits your needs.
Second: Make sure that all the information is correct to avoid any setbacks, and proceed to pay using your credit or debit card.
Third: Upload all the required documents and click submit.
The Egypt Visa is valid for tourism and business purposes.
Egypt Visa from Mumbai - You receive your travel document directly in your email inbox in PDF format.
What documents do I need to apply for the Egypt Visa?
Just a few, and they'll be easy to find:
A clear scan of your passport information page. Your passport should be valid for at least 6 more months.
A frequently used email address, as you will receive your documents via email.
A credit or debit card for payment.
Egypt Visa from Mumbai - Make sure to have all your documents handy when applying for your Egypt Visa.
What are the costs and processing times?
The prices of your Egypt Visa will depend on two things: the type of visa you choose and how fast you want to receive it. We offer three processing speeds that adapt to most needs.
The prices for the single entry visa are:
Standard Processing:

6 Business Days

for

USD $84.99

.
Rush Processing:

4 Business Days

for

USD $147.99

.
Super Rush Processing:

3 Business Days

for

USD $186.99

.
For the multiple entries visa, you'll pay:
Standard Processing:

6 Business Days

for

USD $133.99

.
Rush Processing:

4 Business Days

for

USD $193.99

.
Super Rush Processing:

3 Business Days

for

USD $260.99

.
Egypt Visa from Mumbai - If you're in a hurry, you can take advantage of our Super Rush Processing!
Can I trust iVisa.com?
100%! Our secure payment platform is supported by state-of-the-art data centers and the strictest security measures to ensure that all your information is safe. We also have years of experience and an expert team to provide any visa you need now or in the future.
Egypt Visa from Mumbai - Head over to our user reviews section to read what our previous customers have said about our services.
I'm still not sure about my next steps. Is there anyone I can talk to?
Absolutely! Reach out to our customer care agents at any time. They are available 24/7 through our chat. They'll be able to tell you more about the Egypt Visa from Mumbai.
iVisa.com Recommends
Explore Egypt's history in Cairo.
This city offers visitors some of the best historical attractions. But don't get us wrong, Cairo is not an old city. It's actually a dynamic metropolis that will offer you a glimpse into the country's evolution.
Explore Al-Mu'izz street. It is the largest open-air museum for Islamic monuments in the world. It stretches between two of the gates of Cairo's old city walls, and along ancient alleys and streets. There are 29 monuments in Al-Mu'izz that show visitors Islamic Egypt from the 10 to the 19th century. The buildings had different functions throughout their history. Nowadays, vendors, markets, and craft stores liven the place.
Another must-see place is the Saint Samaan Monastery. You're probably thinking about a nice, old building, but this place is actually in a cave. That's why it's also known as The Cave Church. It's on the outskirts of Cairo, an area known as Zabbaleen city, meaning 'garbage city.' It has the largest population of garbage collectors and recyclers in Cairo. They moved here in the 1970s after they were evicted from the city.
Carved directly into the mountain, the church is spectacular. It's decorated with impressive paintings, carvings, and sculptures.