Note: Since July 20th, 2022, the Egypt Declaration Form is no longer necessary to enter the country.
Studying ancient civilizations is one way to understand the world and it is a very interesting subject to explore. Kids may not be as interested when reading about it through books but bring them to Egypt and they will be more interested than ever.
Covid-19 has dramatically changed how people travel nowadays. Before countries are allowed to open their borders, they must first set certain security measures in place before accepting visitors. Prior to operating, they will need to modify their regular entry requirements in order to avoid the spread of the virus.
Egypt, like other countries, is compliant with international health security advisories. In response to the threat of COVID-19, the country is now requiring tourists additional documents that will help them monitor the health conditions of all passengers trying to enter their territory. In fact, aside from border security, health authorities are also visible at all entry points in order to make sure that none of the arriving passengers pose health security risks to the host country.
We know traveling is a challenge for most but it doesn't have to be for you, especially when you know How Citizens of Italy Can Travel to Egypt During Coronavirus. iVisa.com is your best source for that information and our people will help you obtain all the documents you need in no time. All you have to do is to start your application.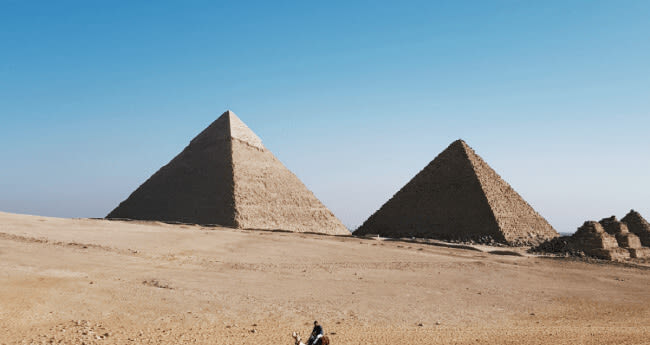 Apply In Advance
Why wait when you can have valid entry documents as early as possible? Let us help you with your application so you can avoid wasting time and money getting your required documents.
Frequently Asked Questions
What are the additional documents when entering Egypt?
All passengers including those arriving from Italy will be asked of the following extra documents aside from the regular entry requirements:
A completely filled out public health card.
Citizens of Italy are also required to apply for a health declaration form when entering Egyptian territory. iVisa.com will help you get this document easily. You are also free to ask our customer service representatives if you need more information on How Citizens of Italy Can Travel to Egypt During Coronavirus.
Note: Since July 20th, 2022, the Egypt Declaration Form is no longer necessary to enter the country.
How long and how much will it take to complete my application for the Health Declaration?
If you're in no hurry, apply using the Standard process. It's very affordable

USD $34.99

and you can get your order in a reasonable timeframe

24 hours

.
Using the Rush option will process the document faster

4 hours

but you will have to pay a bit more than the Standard option

USD $61.99

.
For those who are truly in a hurry

30 minutes

, apply for your health declaration form with the Super Rush process. It has the shortest turnaround out of the three

USD $99.99

.
We make sure that our customers have the valid documents they need for entry to Egypt in time for their trip. Start applying now for details on How Citizens of Italy Can Travel to Egypt During Coronavirus.
Do I need a COVID vaccine or vaccination certificate to enter Egypt?
No, you don't. As of today, COVID vaccination passports or certificates are not a mandatory to enter Egypt. Now if you are a Covid vaccine certificate holder, you won't need to present a negative PCR test nor to follow a quarantine.
Accepted vaccines are AstraZeneca, Janssen, Moderna, Pfizer-BioNTech, Sinopharm, Sinovac and Sputnik V. You are considered vaccinated if all doses of a vaccine against SARS-Cov-2 have been administered for at least two weeks before traveling.
Please note: the PCR test and the vaccination certificate must contain a QR code.
What are the things I should consider when complying with the covid test certificate?
Arriving unvaccinated passengers must submit a PCR or antigen covid test certificate that contains the hour and the date the sample was taken which should be within 72 hours upon your arrival to Egypt. The type of test and the kind of sample taken must be indicated in the certificate. The document must be stamped by an accredited laboratory without any alterations.
You may present a covid test certificate in either Arabic or English language only. Digital copies will not be accepted. You must secure a printed copy of your covid test certificate.
Children below 12 years old and fully vaccinated passengers are exempted from the negative COVID‑19 test certificate requirement.
Once the passenger leaves Egypt, the COVID‑19 test certificate will be considered expired and won't be valid for a return flight to Egypt (in other words, the certificate cannot be reused).
Remember to fill out your application form of the health declaration now so iVisa.com can review your application and documents to guarantee your entry to Egypt. Plus, our team of friendly customer support will guide you on How Citizens of Italy Can Travel to Egypt During Coronavirus.
Is there a quarantine requirement on arrival in Egypt?
No, there is not. Currently, there are no quarantine requirements in Egypt.
Should I be worried about giving out my personal information to service platforms online like iVisa.com?
It is indeed important to know for sure that you are visiting a trusted website especially when you are required to give out your personal information. Since our services require such data, we are using security software that is effective in protecting these data from all forms of security attacks and preventing unauthorized access to customer information.
Feel safe in completing your application using our website.
Can I contact you if I need information?
The best way to get in touch with us is to chat with our friendly agents using the widget on iVisa.com.You can also send your questions through email at [email protected].
iVisa.com Recommends!
Egypt's civilizations have stretched for almost 30 centuries. A visit to the country will take you back to the great pyramids from the Old Kingdom up to modern Egypt we have today. Know why historians and archaeologists have been crazy about Egypt's richness in culture by taking a trip to the Great Pyramid of Giza.
Good thing iVisa.com is here to let you know How Citizens of Italy Can Travel to Egypt During Coronavirus. We can also help secure all of your travel documents. Start your application now!