Note: Since July 20th, 2022, the Egypt Declaration Form is no longer necessary to enter the country.
People travel to see a new light of the world. That is why it is highly important to make sure you have the best travel destinations on your itinerary. If you do agree, then you should not leave Egypt out of your bucket list.
Travelers are required to submit to security measures at all points of entry when traveling abroad. Due to COVID-19, entry policies are tougher but attainable once you get to know the latest updates and travel information available. As a tourist, it is your responsibility to not contribute to the spread of the infectious disease when going on a holiday.
When Egypt started welcoming international visitors at their borders, they required arriving passengers additional documents on top of the regular entry requirements, such as a PCR test and a Health Declaration Form, before granting any passenger entry to their territory. These will serve as proof that anyone entering Egypt is not infected or does not impose a health security risk to the country. iVisa.com is your best source of the most up to date travel information. We know How Citizens of Russia Can Travel to Egypt During Coronavirus. We can also assist you in starting your visa application.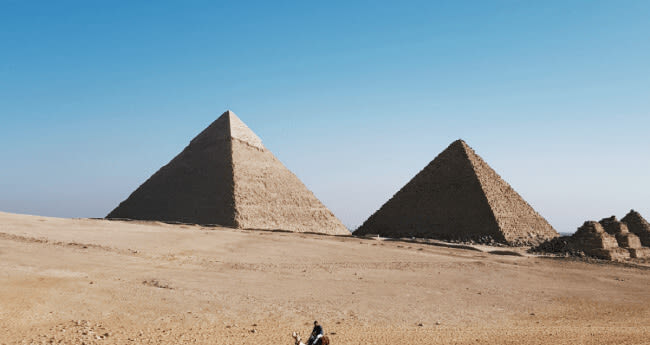 Apply In Advance
You can forget things when you're being rushed, especially when on a trip. We will take care of your documents for you so start the process now and we will make sure you get your health declaration form ready for the trip.
Frequently Asked Questions
What are the additional documents needed when traveling to Egypt during the pandemic?
Before the new rules were implemented, you are required to apply for a visa when entering Egypt if you are from Russia. Today, in addition to the visa, you need to be in possession of the following documents once you arrived in Egypt:
A health insurance policy.
A completely filled out public health card containing your personal and health-related information.
iVisa.com has a complete guide on How Citizens of Russia Can Travel to Egypt During Coronavirus which could help tourists know what to do before, during, and after their travel.
Get your visa at iVisa.com today to enjoy this service.
My transit requires me to stay overnight in Egypt. Do I need to have a COVID test certificate?
Passengers who have a longer transit period have to present a PCR COVID-19 test certificate showing a negative result in order to be accommodated by their designated hotel. On the other hand, if your transit does not require you to stay overnight or leave the airport premises, you don't have to present a COVID test certificate in order to be granted transit through the international zone of an Egyptian airport, unless otherwise mandated by your final travel destination.
Head straight to the application form to start your application or ask one of our representatives to know more about How Citizens of Russia Can Travel to Egypt During Coronavirus.
Do I need a COVID vaccine or vaccination certificate to enter Egypt?
No, you don't. As of today, COVID vaccination passports or certificates are not a mandatory to enter Egypt. Now if you are a Covid vaccine certificate holder, you won't need to present a negative PCR test nor to follow a quarantine.
Accepted vaccines are AstraZeneca, Janssen, Moderna, Pfizer-BioNTech, Sinopharm, Sinovac and Sputnik V. You are considered vaccinated if all doses of a vaccine against SARS-Cov-2 have been administered for at least two weeks before traveling.
Please note: the PCR test and the vaccination certificate must contain a QR code.
Do I need to take a PCR COVID-19 Test before traveling to Egypt?
COVID testing requirements: There are no testing requirements.
Is there a quarantine requirement on arrival in Egypt?
Quarantine requirements: There are no quarantine requirements in Egypt.
What are the processing times and fees?
We have three options available for you. They are:
Standard option: Has the lowest cost but also has the slowest processing speed.

USD $23.49

-

24 hours

.
Rush option: You can get your order faster by shelling out a bit more than the Standard process.

USD $43.49

-

8 hours

.
Super Rush option: It costs the most but it's perfect for those who need their documents in a rush.

USD $70.99

-

4 hours

.
We make sure our customers get their orders in time for their trip. Fill out the form and we'll take care of things for you.
How can I be sure that iVisa.com is safe to use when obtaining entry requirements?
Our website went through several security testings before it was launched. We also made sure that we run website maintenance often to make sure our security software is up to date and can prevent unauthorized access to information.
Thousands of travelers around the world are amazed at their visa application journey through iVisa.com. We offer fast, safe and simple applications. Start yours now.
What if I have questions?
No worries! Just chat with our agents or email us at [email protected] for any questions you have.
iVisa.com Recommends!
One of Egypt's treasure troves is the Luxor, known as the world's largest open-air museum. It is where you can find the majestic monuments of Egypt while enjoying boat rides as you hop from one attraction site to another. Explore the relief statues, collections of Old Kingdom artwork, and mummies by paying the Luxor museum a visit.
Truly a wonderful journey awaits curious tourists like you in Egypt. Acquire all the entry requirements today at iVisa.com.