There are countless historical wonders left behind by an ancient civilization in Egypt. Besides history, the country also offers visitors the opportunity to experience a magical desert, explore the wonders of the Nile river, and dive the shores of the Red Sea. No wonder some travelers find it hard to leave Egypt!
For those who wish to stay longer, we have good news! The Egypt tourist visa is extendable for an additional three months beyond the original expiry date. Find out more below.
While the Egyptian government previously put in place special rules for tourists staying beyond the expiry date of their visas in light of the COVID-19 pandemic, it is now important to follow the general immigration rules again.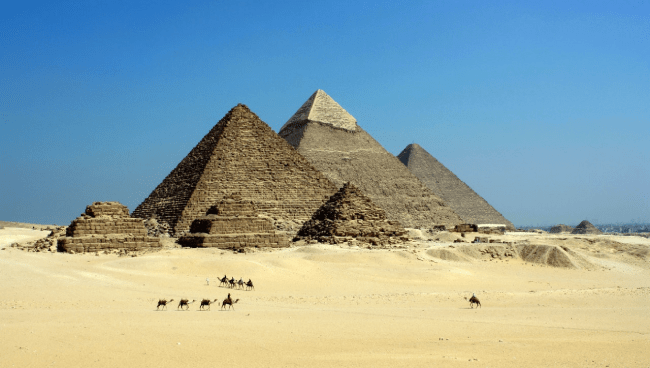 Requirements and restrictions to enter Egypt
The Egypt eVisa is an electronic travel document to enter Egypt for tourism or business purposes. A single-entry or multiple-entry visa is available to people whose nationalities require this document to enter the country. iVisa offers both of them. Your Egypt e-Visa is valid for stays of up to 90 days after issued. Use our handy Visa Checker tool to find out if you need a visa to enter the country.
An Egypt Visa on Arrival will only be granted to travelers with a valid passport from an eligible country. We recommend applying for a visa online before you arrive, to avoid waiting in long lines.
A visa-free entry to Egypt is available for 3 months for passport holders from seven countries: Bahrain, Hong Kong, Kuwait, Lebanon, Macao, Oman, Saudi Arabia, and the United Arab Emirates. Israeli citizens can enter visa-free for a stay of up to 15 days via Taba.
How to apply for the Egypt eVisa
You can apply for the Egypt Visa by filling out the visa application form on our website. You won't need to visit an Egyptian embassy to get your visa, because once it is approved, we will send it to you via email.
COVID-19 entry restrictions for Egypt
Currently, there are no COVID-19 entry requirements or restrictions for Egypt. You do not need to present a vaccination certificate, PCR test result, or rapid antigen test result.
How to apply for an Egypt Tourist Visa extension
If you want to stay longer than the permitted time frame, you must submit your Egypt visa extension application in person at the relevant immigration office in Cairo.
Please note: You cannot extend your Egypt visa online.
Although you can extend your visa in any major city in Egypt, most people do so at Egypt's Passport and Immigration Administration. The office is open from 8:00 a.m.- 3:30 p.m., so be sure to arrive early (at least an hour before opening time) to avoid long queues.
If extending your visa seems too much work, you may find it easier to simply leave Egypt, apply for a new eVisa online, and return once it is granted.
It is important that you get your Egypt Visa renewed before it expires, or you may be violating immigration rules and get fined or banned from entering the country again. Renewing your visa can take from a few hours to two days.
Required documents and info for the Egypt Visa extension
If you want to extend your Egyptian visa, bring the following to the office:
Valid passport

Copy of your Egypt e-Visa (in your passport or printed)

Passport photo

The address of where you're staying (in Arabic)

Cash to pay for the extension fee

Pen
Additional tips for extending your Egypt Visa
The extension process can be confusing at times. Hopefully, the below tips will help you to get a successful extension for your stay in Egypt:
It costs around EGP 3,000 ($121) to renew your Egypt visa. It is recommended to pay in cash as card machines rarely work.

Try to go as early as possible in the morning and early in the week (Monday/Tuesday). You cannot make an appointment.

Do not take your camera or valuables, as you may have to leave these at the security desk.

On the first floor of the building, there's a room for making copies of your documents and for passport photos.
This travel blog offers some more valuable tips and tricks for getting your Egypt Tourist Visa extended.
Need more information about the Egypt Visa?
If you need more info about applying for the Egypt Tourist Visa online or another travel document, let our expert customer service team know via online chat or email at [email protected]. They are available 24/7 to answer any questions you may have.